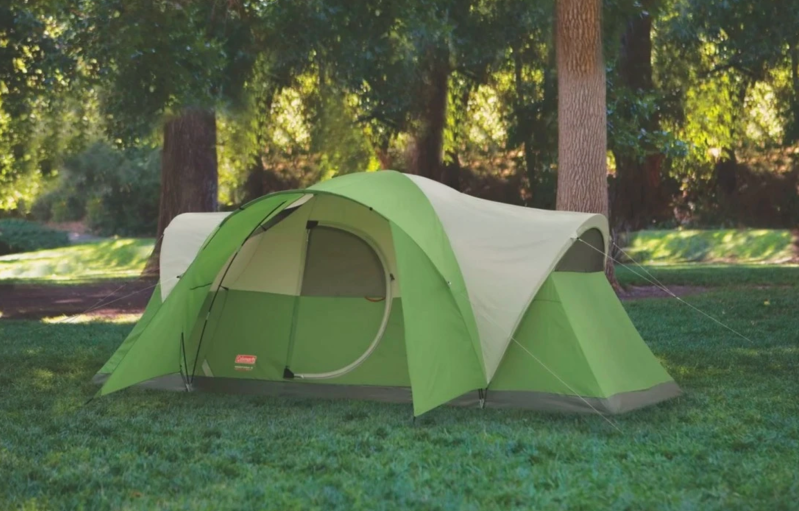 Some camping trips are made for the perfect one-person tent, but some camping trips are meant to house the whole family. Today you can grab a discount for just such an occasion, as the Coleman Montana 8-Person Dome Tent is seeing a nearly 50% discount at Walmart. While it would regularly cost $180, right now you can grab it for just $99. Walmart is including free shipping with a purchase, and in many areas you can pick the tent up today at your nearest Walmart.
Why you should buy the Coleman Montana 8-Person Dome Tent
If you're looking to see the outdoors with a little room to spare, this is the tent for you. The Coleman Montana dome tent has enough room inside for three queen size air beds, and brings a little bit of the luxuries of home with you on your travels. It's capable of fitting eight people comfortably, and measures six-feet and two-inches at its center height. It measures 16 feet by seven feet, which adds up to enough square footage to house those eight people, whether for shelter from the rain or when ready for bed. It's not one of the most extreme and expensive tents, but that's a good thing for somebody in search of a tent like this.
If weather does manage to find you, this tent is guaranteed to keep you dry thanks to the Weather Tec system that features patented welded floors with inverted seams. It comes wit ha rainfly and covered zipper that add to keeping things dry, and an extended door awning creates a dry space to store gear and enter the tent, while the hinged door makes it easy to come and go. The frame is tested to withstand 35+ mph winds and the durable Bodyguard fabric will last season after season. The Coleman Montana 8-Person Dome Tent sets up easily in about 15 minutes, and it travels well too. Coleman considers this a backpacking tent, so consult or guide on how to pack a tent in a backpack and get your next camping trip planned.
The Coleman Montana 8-person tent is just $99 at Walmart right now. This is a savings of $81 from its regular price of $180, and free shipping is included.
Editors' Recommendations