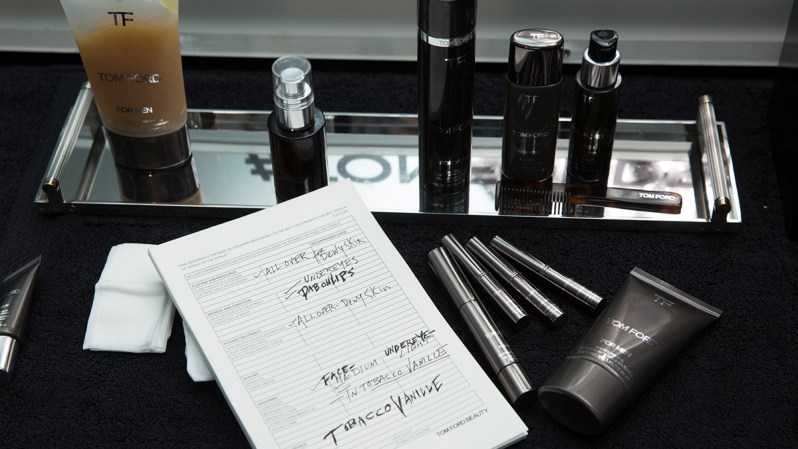 The mood backstage before Tom Ford's first ever men's FW18 runway show was far more relaxed than one might expect.
What made the night unmistakably Tom Ford (other than the all-but-naked way he debuted his new underwear collection), was having all the models wear one of his newest fragrances – Tobacco Vanille. They didn't just wear it, though, they were literally "doused in it" according to Losi, the Lead Groomer for the men's runway show. Fragrance is such an important part of the Tom Ford world, it only makes sense that if you're wearing his clothes, you're wearing his fragrance.
As for the men's grooming? Overall, it was clean and straight foreword, merely accentuating the natural masculine shapes of the men's faces. It was all about looking like you've been taking good care of your skin all along–which is what all men should strive for.
So how did they do it?
First, the models' skin was prepped by using the Exfoliating Energy Scrub to slough off dull, dry cells. "Men only need to exfoliate two or three times a week" said Losi. She went on to note that men "should keep it simple," suggesting that there are really only five products are all men actually need. We rounded up the Tom Ford versions of Losi's recommended products below:
Men's Five Must-Have Skincare Products
Purifying Face Cleanser – $49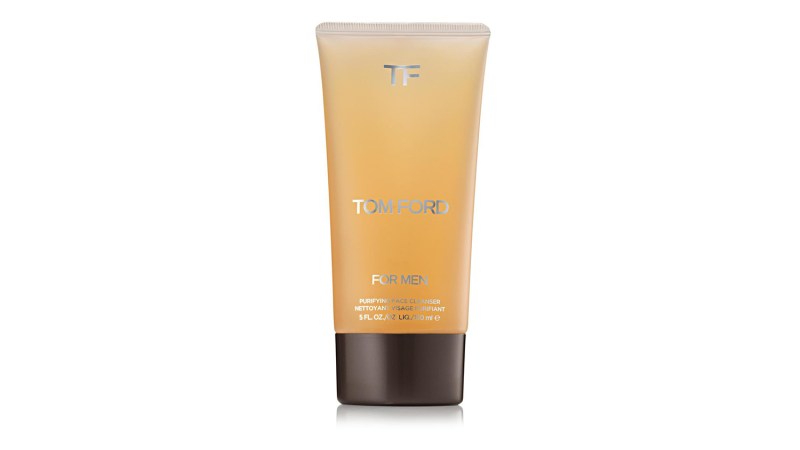 Cleanser – "Not soap. Please, not soap." Losi says. Facial cleansers are made differently than that bar of Irish Spring you have. They are more gentle for the skin of the face, as it is more delicate than other parts of the body.
Exfoliating Energy Scrub – $49


Exfoliator – As mentioned, two or three times a week is enough, don't go crazy.
Oil-Free Daily Moisturizer – $107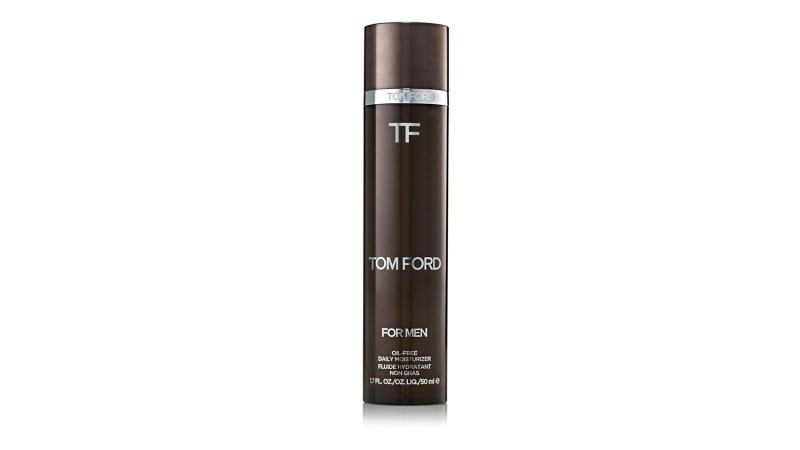 Moisturizer – "So many men don't use a moisturizer! Ideally you would have one for day [internal-link post_id="87752"]with a sunscreen[/internal-link] and one for night." The skin has different needs during the day than it does overnight. In the day, you skin needs protection for sun and pollution with SPF and antioxidants. At night, your skin is actively repairing damage from the day, so products that help regenerate, like retinols, are great.
Anti-Fatigue Eye Treatment – $75


Under Eye Moisturizer – The skin under your eye is the thinnest skin you have, so it needs to have special protection. That's why you see women using their ring fingers to dab on eye creams gently – the ring finger has the lightest touch.
Hydrating Lip Balm – $25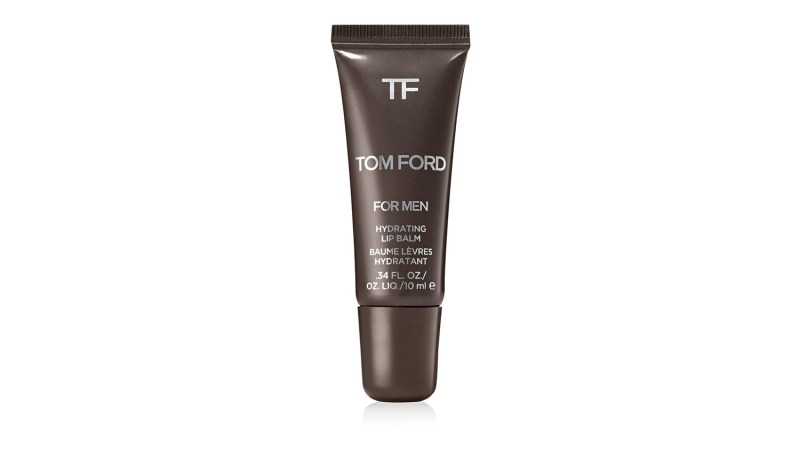 Lip Balm – "My lips kill me in the winter and a good lip balm can help prevent all of that," Losi says. Tom Ford Hydrating Lip Balm isn't shiny or greasy and little goes a long way.
If you want to go beyond the basics of just face moisturizer and eye creams, Tom Ford has you covered there, too. Just like the guys walking down the runway in nothing but socks and underwear, you can perfect your skin with a couple more grooming goodies to keep in the medicine cabinet.
Extra Products that Can't Hurt to Try
Concealer – $42


Something you may not expect to be recommended for the men of today? Under eye concealer. OK, just listen, hear us out. Women have known the trick about concealer for a long time (and probably more men than you know). They have always been tough to get a shade lighter than you skin tone. Well, that doesn't work for men. "Get the exact same shade as your skin," Losi tell us. "If you go lighter, you'll look flat, washed out. You want a little of the darkness to show through." That's the trick to concealing the sins of last night, while not looking like you are wearing anything. Tom Ford knew what was up long ago when he launched his skincare collection, including simple concealers for men. No shame in trying to look your best, dude.
Bronzing Gel – $49


Another key item among the Tom Ford grooming collection, and favorite among celebrity men everywhere, is the superior Bronzing Gel. Winter can lead to looking a bit, well, dead – bring a little bit of the color back by adding a dab of this on your face as a final step. "Bronzers allow your natural skin tone to come through. You want a nice even skin tone, so apply all over your face after your sunscreen. You'll achieve that healthy glow." It's not make up guys, it's an easy trick, that no one needs to know about if you don't want them to, but will make you look sun kissed, whatever time of year.