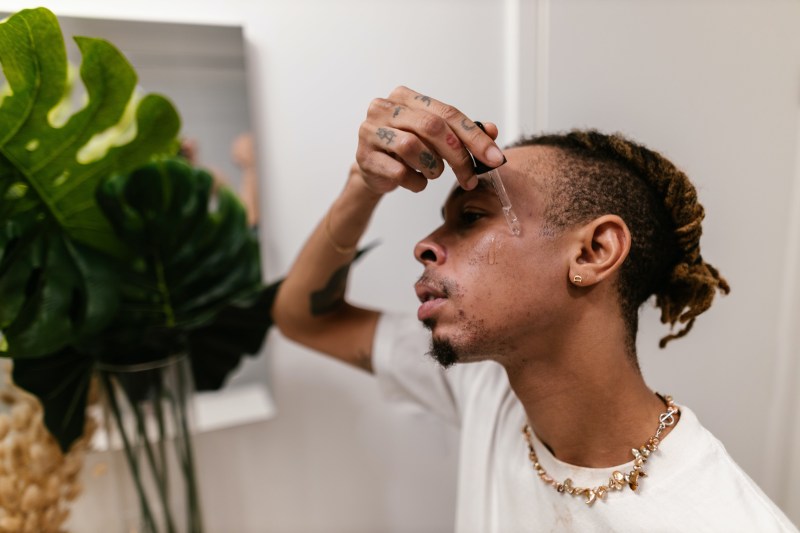 You've heard of slugging, glazed donut skin, and double cleansing your face – but what about skin flooding? In the world of skincare TikTok (or SkinTok), it can often be a case of "blink, and you'll miss it." That said, never fear – we're here to explain the ins and outs of the latest skincare routine trend taking over your For You Page. It's no secret that glowing, dewy skin is in these days, and the skin flooding technique can help you achieve the look in a snap. And regardless of what type of skin you have, you, too, can join in on the newest dermatological craze.
So, what exactly is skin flooding, anyway? "Essentially, you're flooding the skin with hydration, utilizing everything in your power to get that skin super hydrated as much as possible," explains Dr. Lindsey Zubritsky, also known as TikToker @dermguru. Using a series of moisturizing skincare products, like gentle cleansers and revitalizing face mists, you can restore a healthy sheen to your complexion and encourage a healthy skin barrier. Ready to find out more? We'll walk you through everything you need to know about skin flooding and whether you should add this new strategy to your skincare routine.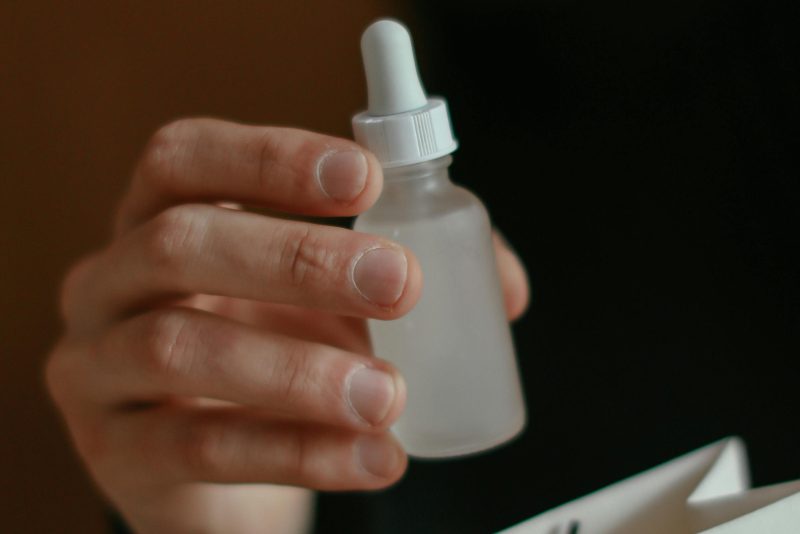 How to practice the art of skin flooding
Even though it may sound a little unusual, skin flooding isn't all that complicated. To get started, you'll only need a couple of skincare products – and chances are, they're already in your grooming arsenal. First, it's crucial to begin with a fresh face.
Use a gentle facial cleanser, like La Roche-Posay Toleriane Hydrating Gentle Face Cleanser, to wash away impurities without stripping your complexion of its natural oils.
After you've thoroughly cleansed your face, it's time to add another layer of moisture to your visage. To further optimize hydration levels, leave your face damp after rinsing away your cleanser or spritz the skin with a refreshing mist before applying the following product. Then, grab a hyaluronic acid serum, such as The Ordinary Hyaluronic Acid 2% + B5 Hydrating Serum, and massage a dropperful of product onto your face.
Hyaluronic acid-based products work best when sandwiched between other moisturizers, as they draw in moisture molecules from their surroundings. That's why it's essential to seal the deal with a traditional moisturizer, such as a lotion or cream, for your very last step in skin flooding. You can use any product that works well for your skin type, though you may want to steer clear of those containing actives like retinoids or glycolic acid to prevent any potential irritation.
What experts are saying about skin flooding
Now that you know what skin flooding is, you might wonder whether this buzzy grooming technique lives up to the hype. Considering its similarities to other TikTok skincare trends, like slugging, it should come as no surprise that experts are giving skin flooding their seal of approval.
To better understand their position on the matter, it's helpful to look at where it all began: TikTok, of course. "As a derm, I am a fan of skin flooding," says dermatologist Dr. Lindsey Zubritsky, TikTok's @dermguru. "I think it works best for those who have really dry skin or for those who want to achieve that glazed donut look."
And Zubritsky isn't the only skincare expert singing this trend's praises, either. "It's actually a technique dermatologists have been recommending for years to boost hydration," Dr. Dennis Gross tells TikTok. "Skin flooding is science — I approve."
Still, many skincare fans can be left asking: Does skin flooding work for oily skin? While countless videos explain its merits for dry and dehydrated complexions, few tutorials take the time to go over alternative methods for other skin types. Fortunately, we've got you covered. We'll take a look at some skin flooding options for those with acne-prone, oily, or combination skin ahead.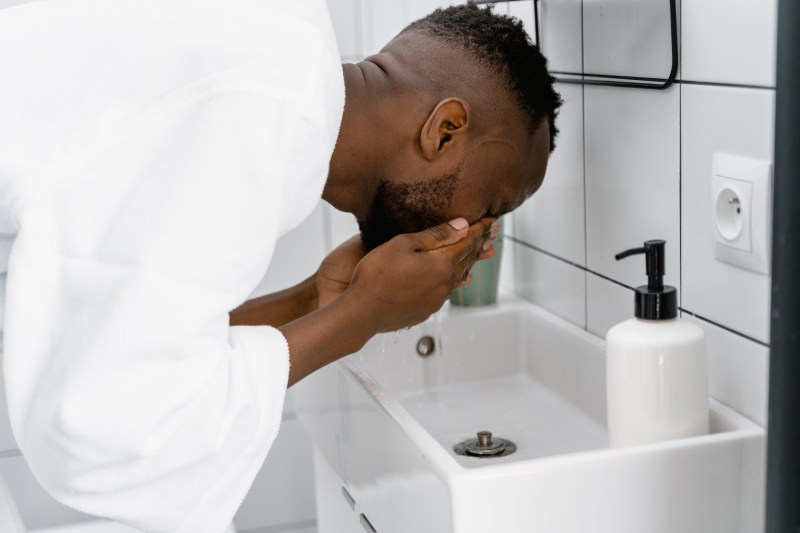 Skin flooding for every skin type
Since skin flooding essentially adds amped-up moisture to your skincare routine, it's perfectly fine to use this hydrating technique with various skin types. With that in mind, however, you may need to choose your products carefully to avoid issues like breakouts or sensitivity.
Most skin types should be able to handle hypoallergenic or gentle products, such as the aforementioned La Roche-Posay Toleriane Hydrating Gentle Face Cleanser. Yet, you only want to introduce new products after performing a patch test or trying them first. This is especially true when combining more than one product — even the most benign skincare product can cause a fuss when added to other formulas, especially those containing active ingredients like retinol or salicylic acid. A common misconception about acne-prone or oily skin is that it's 'tough,' but it can often be quite sensitive and reactive.
Therefore, those looking to try skin flooding with oily, acne-prone, or sensitive skin should take baby steps before embarking on this new skincare journey. Try performing the steps on a small patch of skin — i.e., a patch test — or introducing them slowly to mitigate the risk of breakouts. If using actives, such as benzoyl peroxide, to spot treat blemishes between steps, apply the targeted treatment sparingly and make sure not to blend it into other areas of the face while moisturizing. 'Locking in' actives like benzoyl peroxide or retinol with a layer of moisturizer over them may intensify their effects, leading to redness, breakouts, and irritation.
Editors' Recommendations