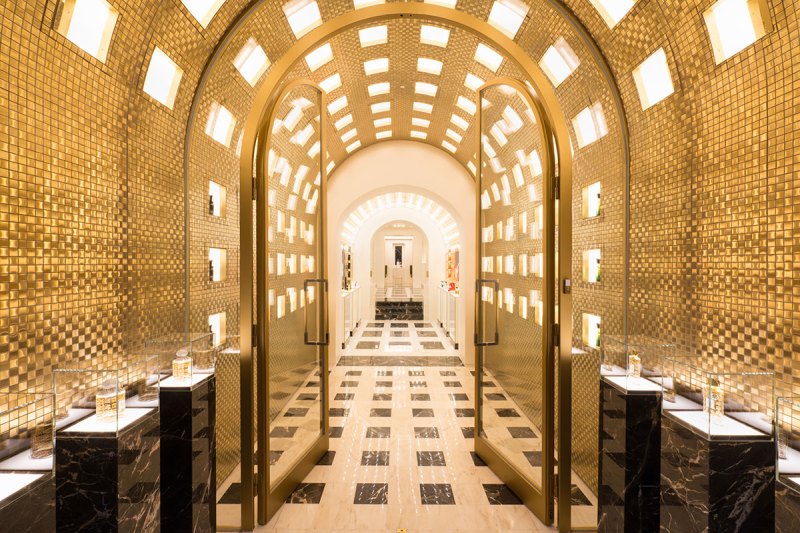 The world of haute fragrance was abuzz recently when the French luxury conglomerate Kering SA announced that it had acquired 100% of the high-end fragrance brand Creed. Boasting a portfolio of heavy-hitting labels such as Bottega Veneta, Gucci, Alexander McQueen, Saint Laurent and Balenciaga, Kering's decision signals a distinct interest in moving further into the luxury fragrance market. It's also been speculated that this could all possibly lead to a move into skincare and cosmetics.
Jean-François Palus, Group Managing Director of Kering, said in its statement: "The House of Creed is recognized as one of the few leading global luxury fragrance brands, synonymous with exclusivity and creativity. We are confident that this landmark acquisition will facilitate and amplify our development in fragrance. This is a milestone in the development of Kering Beauté, as we believe more than ever in the strong potential of our brands in beauty."
Calling the deal a perfect fit for its portfolio, Kering celebrated its newest member of the fold's sophisticated fragrances and buzz as a heritage label. Creed has a highly burnished reputation in the upper echelons of fragrance and beauty. It enjoys a wide distribution in the United States and the United Kingdom, where the label is celebrated for its men's fragrances, specifically the cult superstar Aventus Cologne, which has inspired many rave reviews as well as generations of copycats.
Creed was bought in a cash deal from BlackRock Long Term Private Capital Europe for an undisclosed sum, and Kering reported that Creed has had high margins and sales exceeding $273 million in the year up to late March. The high fragrance segment is big business. Bloomberg reports that analysts at RBC Capital Markets estimate Creed's value to be at around $1.2 to $2.2 billion. For context, a 100 ml bottle of Aventus by Creed currently retails for $323. The market has been expanding at roughly three times the rate of the mass-market and premium categories, as consumers are prepared to get out their wallets for ever-more exclusive and artisanal fragrances with an international flair.
In addition to its reputation for exquisite luxury and exclusivity, Creed brings research, development, manufacturing, and distributing capabilities, along with a global market share of roughly 10% and around 36 boutiques. While performing quite well in men's scents, Creed is looking for a larger piece of the feminine fragrance market and expanding its perfume collection, and it's possible that home and body scents could be added to the Creed family down the line. There are also opportunities for the brand to branch out into China, as well as other parts of Asia, where the luxury retail market is particularly hot.
While Gucci currently numbers among Kering's most famous labels, the fashion brand has been performing somewhat poorly in the second quarter of this year. The beauty and fragrance licenses of the glamorous Italian house currently belong to Coty, Inc. However, Barclays Plc estimates that this could change around 2027. Snapping up these licenses would be a coup for the mega-conglomerate, which has already began building a platform by acquiring fragrance brands for Balenciaga, Bottega Veneta and Alexander McQueen. Holding all the cards in the Gucci licensing deck would further expand their base in beauty and shift away from fashion.
Editors' Recommendations