Goodbye, wine industry of old. You were way too uptight, white, and predominately male anyway. Hello, next generation of American wine — a realm that's growing up and becoming more inclusive thanks to a new consumer mindset and the hard work of important organizations.
The Roots Fund is one of those organizations. It's just a few years old, but it's already making significant strides in an agricultural sector that doesn't have the best report card in terms of fairness, diversity, and equity. Long seen as a luxury item, wine, despite being farmed by the economically disadvantaged, has so often only been enjoyed by the rich. The Roots Fund is working to strengthen and expand the BIPOC wine community by encouraging the creation and growth of Black-owned wine brands.
While marginalized communities are still underrepresented, there have been significant and long overdue gains recently in the drinks industry. From Black-owned drinks businesses and indigenous labels to important voices in wine, there's more actual representation in these fields now. While there's still so much left to do, it feels perhaps most dramatic in wine, mainly because the industry has for so long been obsessed with tradition and age-old customs; if only the old guard in Bordeaux could see us enjoying our wine in the can.
Ikimi Dubose-Woodson is the executive director and cofounder of The Roots Fund. She says it came about as a means of improving representation within the industry.
"Carlton [McCoy], Tahiirah [Habibi], and I came together in 2019 and started talking about how we could do more to support people who looked like us in the wine industry," she told us. "We looked around at our colleagues, and we were frustrated that we didn't see ourselves reflected in that group. Our first idea was to give away one scholarship — just one. We didn't set out originally to create a global nonprofit. We wanted to see if we could help one person."
To date, the fund has helped many, many people. Dubose-Woodson says there have been 155 scholars of color thus far who have been able to advance their careers in the wide world of wine.
"We issue scholarships three times a year in a series of different categories – from our college programs to certifications, or business assistance," she said. "Visit our scholarship page on our website to learn more and sign up to be notified when our next round of applications goes live."
Making a difference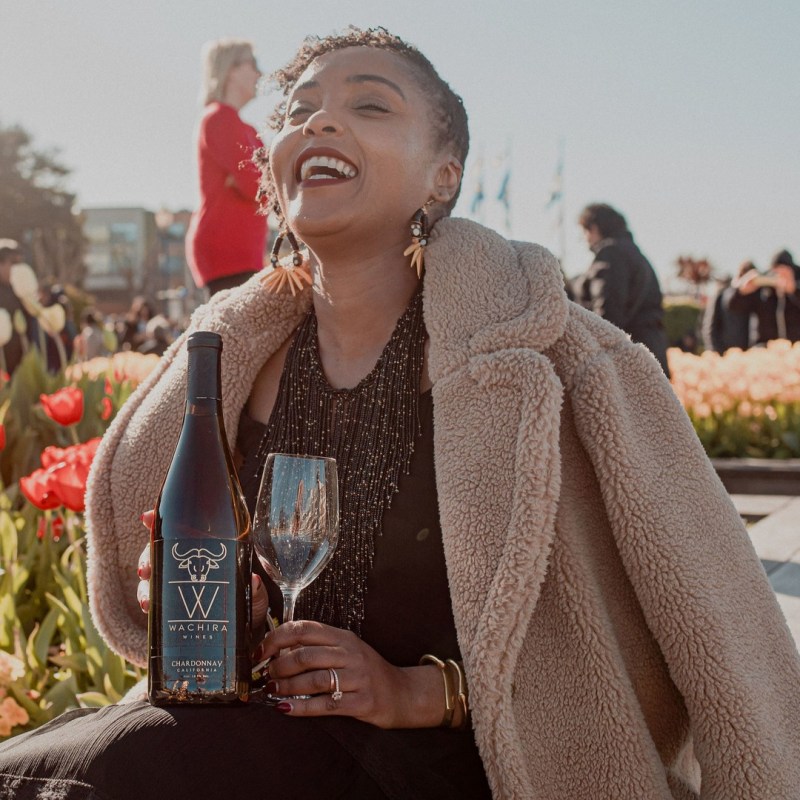 American wine continues to be white and male dominated, even more so than beer and spirits, but that's not to say it's stale and not evolving. The newest generation of winemaking talent is challenging norms with new formats, blends, and price points. Equally important, the newest generation of consumers expects more of its brands. In other words, you've got to do more than just make good wine. You need to look after the environment or actively promote social justice and systemic change.
"There are so many ways that wine drinkers can make a difference," says Dubose-Woodson. "Look at the wines you are purchasing, tell wine regions that it matters to you to have different voices represented."
And there's more we can do via a variety of platforms.
"Follow some of our recent Roots Fund scholars who are shining a light on the industry," she continued. "Whether through their podcasts like 'Music in the Bottle,' through retail shops like The Wino Shop, or through their wine labels like LoveLee Wine."
Obviously, put your pocketbook to work if you can.
"And lastly, give to organizations like The Roots Fund that are working tirelessly every day to change the system — whether through economic support for people just getting started or through working directly with producers and wine regions to create more career opportunities," she added.
The next generation of Americans demands things like transparency and showing your work, and that's good news for the wine sector. Dubose-Woodson says she's learned a lot from working with younger people and it bodes well for the future of the wine scene.
"Young people want more," she said. "They require more accountability for engagement. They won't support work that doesn't come from businesses doing work in their communities. If we want this industry to thrive and grow, we need to be open and welcoming and look for new perspectives. It's time to act on new systems and change business as usual to something new. Failure to welcome in these new young voices will result in a loss of sales. It's time to do something fresh."
The Roots Fund Charity Auction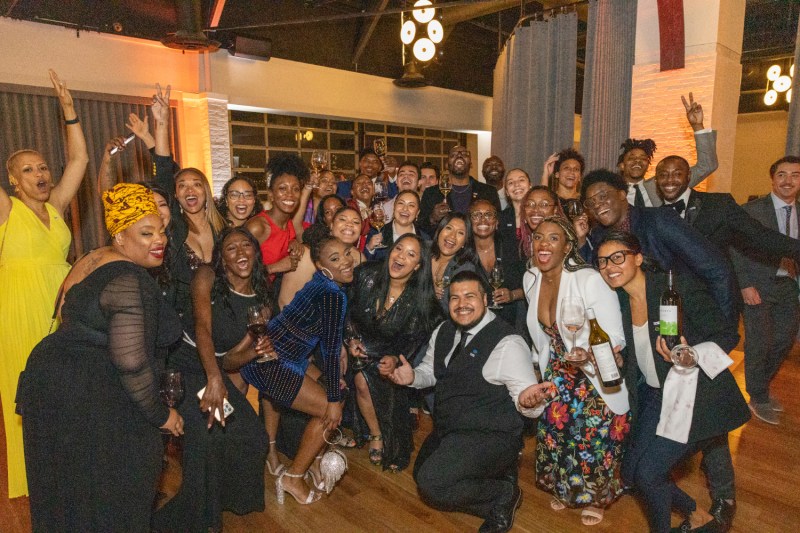 It's been a big month for The Roots Fund, as it's gearing up for its annual auction gala in early March. A big part of the push has involved teaming up with prominent Black figures in the field, like current and former NBA players with their own wine labels. So far, brands like Channing Frye's Chosen Family Wines, CJ McCollum's McCollum Heritage '91, Dwyane Wade's Wade Cellars, and more have offered support. Those three labels are all donating 10% of their sales to the Fund throughout February. Other big wine enthusiasts (think LeBron James, Klay Thompson, and Josh Hart) have offered additional resources too.
"Channing stepped up in a huge way to create this massive fundraising campaign for us this February," Dubose-Woodson said. "It's too early to know the full success since so many of them are giving in very different ways. Some have donated auction lots to our auction gala on March 5. Others made monetary donations, and some are giving us a percentage of sales of their wines in February. The social impact alone has been massive in raising awareness for the need and the cause. To have these respected athletes – icons in their industry – telling their stories, showing why they are growing wine and beverage brands, and sharing why The Roots Fund matters, is invaluable for our long-term message."
The entirety of the proceeds from the Roots Fund Charity Auction Gala will support the organization's mission.
"In 2022, we raised $400,000 and would love to double that this year," Dubose-Woodson said. "Buy tickets online to attend if you are in NYC, or visit our website for updates on when the online auction goes live on Zachys."
Support extends beyond single events and single months, of course. Consumers need to continue to do their part, whether that's lending a hand or buying a case of something good.
"Stay engaged and donate all year long," Dubose-Woodson said. "We do events and campaigns all year, so participate where you can. Talk about our work to others. Let people know we're here to help. Get your corporate employers to commit to our cause. I think we spend so much time trying to figure how, rather than just doing."
Looking into the future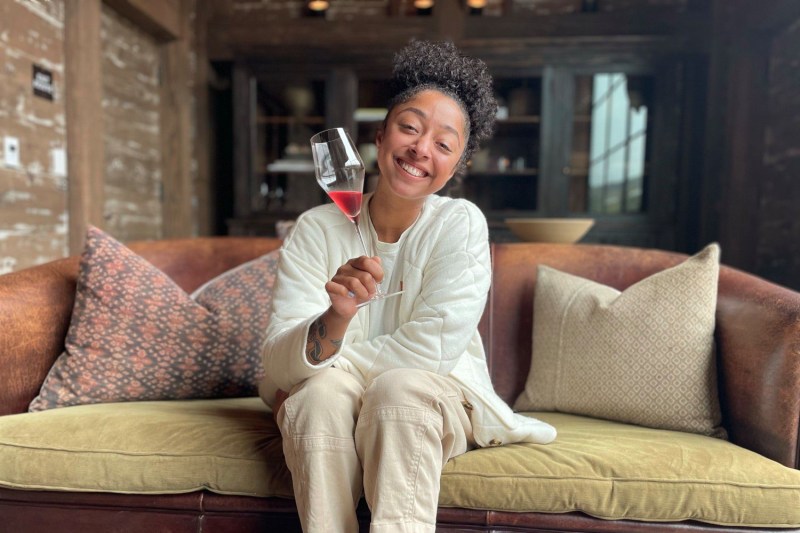 What's next for the Roots Fund? According to Dubose-Woodson, quite a bit.
"We have a lot we need to accomplish in 2023," she said. "I want to double the number of scholarships this year. We want to expand our high school program, Fermenting the Futures, so we are speaking to people as they are just starting their careers. We are also kicking off our first HBCU college tour, as we know that we need to be recruiting and growing our community at this critical stage. If we want to encourage bright young minds to pursue careers in wine-related fields, this is the place to do that. There's so much opportunity for growth this year – but my number-one focus will be finding the best partners who are committed to making a long-term change in this industry."
Of the estimated 11,000 wineries in America, Black-owned wineries make up less than 1% of that total. There are far too few Black winemakers, and the BIPOC community generally has a harder path into the industry. Yet thanks to outfits like The Roots Fund, AHIVOY, and more, the newest chapter in American wine is being written. Those stories and characters are finally beginning to look more like the country where it's all taking place, which is good news for the industry and consumers alike.
Editors' Recommendations