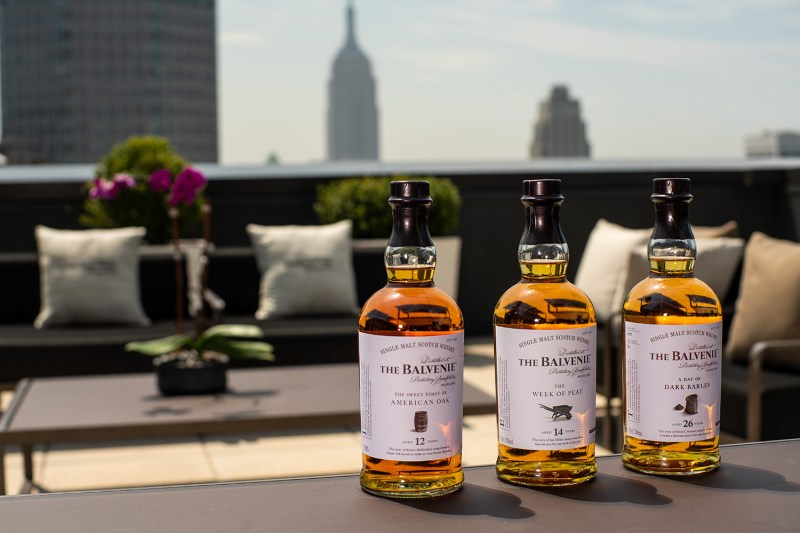 The Balvenie is hoping that next nightcap of yours can and will be a bedtime story with the launch of the new line of Scotch whiskies, The Balvenie Stories.
The single malt scotch whisky company announced this week a collection of whiskies meant to tell the stories of character, endeavor, and craft. The design of the packaging is informed by the storytelling, with British artist Andy Lovell depicting the stories visually on the whisky bottle and label. An NFC-enabled tag will then allow drinkers to listen to the stories and audio tastings on their smartphones.
"Stories are the lifeblood of The Balvenie distillery," Balvenie Malt Master David Stewart said. "They make up the fabric of who we are and what we do. The Balvenie Stories collection tells these tales in liquid form, giving whisky drinkers across the globe a special glimpse into the unique and very human nature of how we produce our whisky.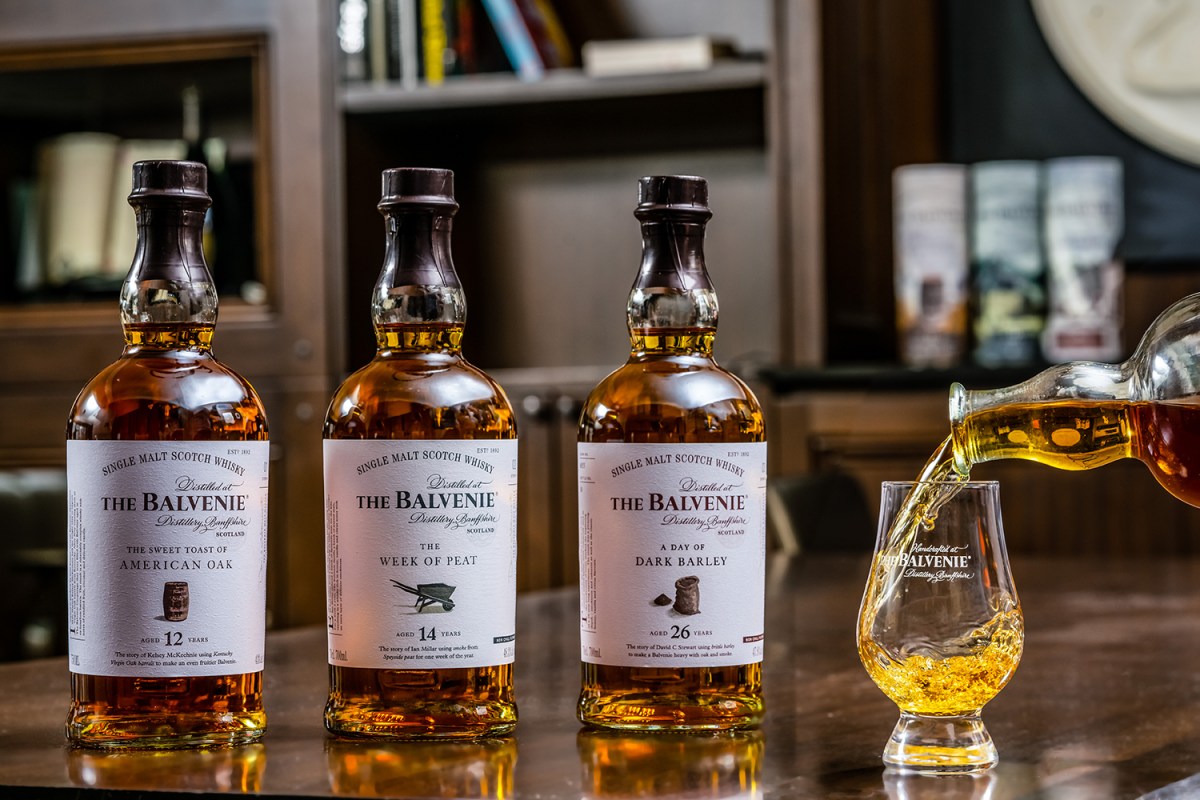 "Each expression intake collection reflects this by telling its own story via first-hand accounts and recollections of the many people involved."
The Balvenie Stories will include three expressions: The Sweet Toast of American Oak, The Week of Peat, and A Day of Dark Barley.
Apprentice Malt Master Kelsey McKechnie led the charge on The Sweet Toast of American Oak, resting the whisky on twice-charred white American oak from Louisville's Kelvin Cooperate. According to Balvenie, the process led to a "fruitier, sweeter tasting Balvenie."
The Week of Peat experimented with peat in the barley-drying process, resulting in a "classic Balvenie expression with honey, vanilla, and citrus notes with an extra layer of delicate smokiness."
A Day of Dark Barley, aged 26 years and clocking in at a $799 MSRP (American Oak and Week of Peat are $59 and $99, respectively), is an experiment with heavily roasted dark barley from 1992. An original 14-year-old release in 2006 resulted in a few retained casks for an additional 12 years, adding "extra depth and oak notes gleaned from the darker malt." (Just to be sure, it's far from the most expensive release by The Balvenie.)
To celebrate the launch of The Balvenie Stories in the U.S., the distillery partnered with luxury travel provider Celebrated Experiences to offer a whisky experience in New York City. Balvenie is sponsoring the Celebrated Experiences Stories Suite, a three-story penthouse in NYC aiming to bring those whiskies to life.
The suite has to be booked for a stay from June 19-20 for the location to be revealed. Guests who do book will be treated to a guided tasting from McKechnie and a multi-course dinner, as well as a tour of New York speakeasies specializing in Scotch, as well as a signed rare bottle of The Balvenie signed by Stewart. The suite can be booked for $60,000.
Editors' Recommendations