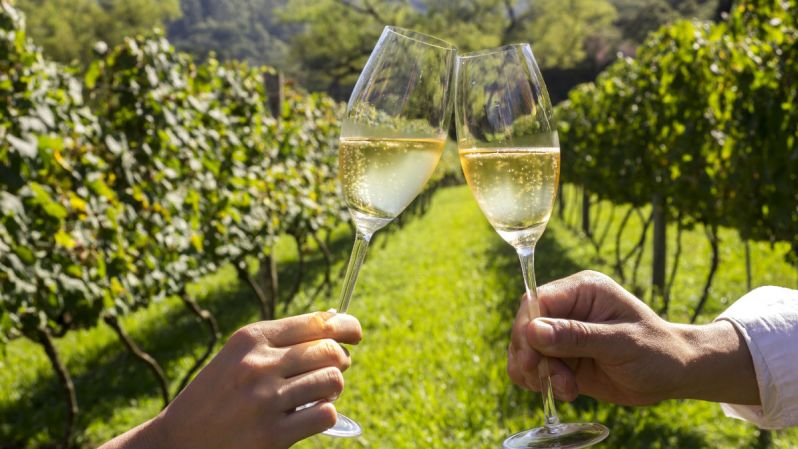 Quick — when you hear the words "amazing sparkling wine," where do you think of? France? Probably. The U.S., Spain, or Italy? Good guesses all around. There's another place, though, that is making world-class bubbly that you probably haven't heard about yet: Brazil.
Yes, that Brazil. Home to the 2016 Olympic Games and oft-pictured beaches, soccer matches, and more, Brazil has been quietly making sparkling wine for over a century. Not just sparkling wine, though — damn fine sparkling wine.
(If you have heard about Brazil's wine country, hit us up. You're the kind of person we want to hang out with.)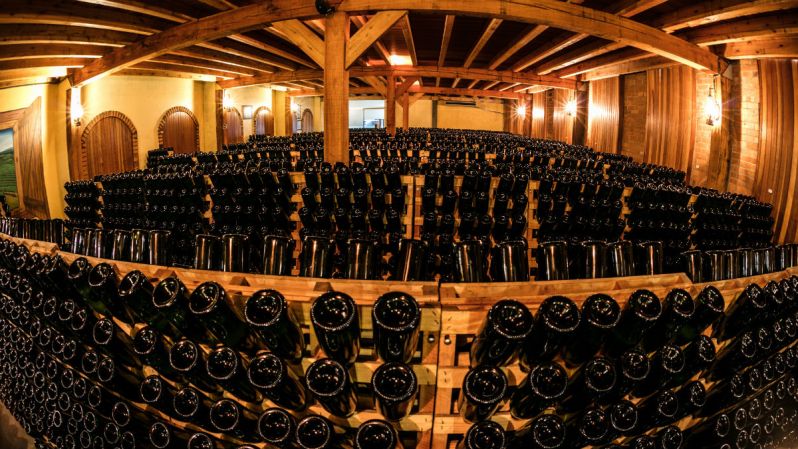 The fifth-largest producer in the Southern Hemisphere (read: they're not making much compared to many other countries), Brazil still turns out 40 million liters of wine per year, just under half of which (18.7 million liters) is sparkling. The 150 or so wineries producing these millions of gallons of wine know what they're doing, too — upwards of 2,000 international awards have been taken back to Brazil for wines over the last few decades.
The winemaking tradition stretches back centuries, but it really got its start in the late 1800s when the first Italian immigrants started arriving in places like Porto Alegre in the state of Rio Grande do Sul (about 1,000 miles from Rio de Janiero) and realized the fertile land around them was perfect for growing grapes.
It's important to note, before we go on, that Brazil grows many more grapes than is indicated by the amount of fine wine produced. Over half of the grapes grown go toward making grape juice (think Welch's, but way better) and, until only 40 or 50 years ago, the Brazilian winemakers weren't all that focused on making fine wines. Instead, they produced common table wines that were drunk by the Brazilian populace almost exclusively. These wines are still made, but there is an ever-increasing focus on the fine wine category.
Okay, you're probably saying. So what? They have a history of wine. Who cares? Plenty of places have wine history.
The biggest thing to note about Brazilian sparkling wines is that they're not French sparkling wines. They're not American, either. The wines themselves reflect the spirit of the Brazilian people. It may sound trite, but think about it. Think about those stereotypes alluded to earlier. You probably thought of the beach, of Carnaval, of soccer. You thought of people having fun and enjoying themselves.
These wines are the epitome of that. The wines are fresh and lively. They've got great fruit notes and they're all primed to be the life of the party. The fresh flavors come from the mix of grapes typically used in their sparkling wines: Chardonnay, Reisling Italico (which is not sweet like its cousin, German Reisling), and Pinot Noir. These, combined with the effects of the tropical terroir, lead to invigorating bubbles and fresh flavors with every sip.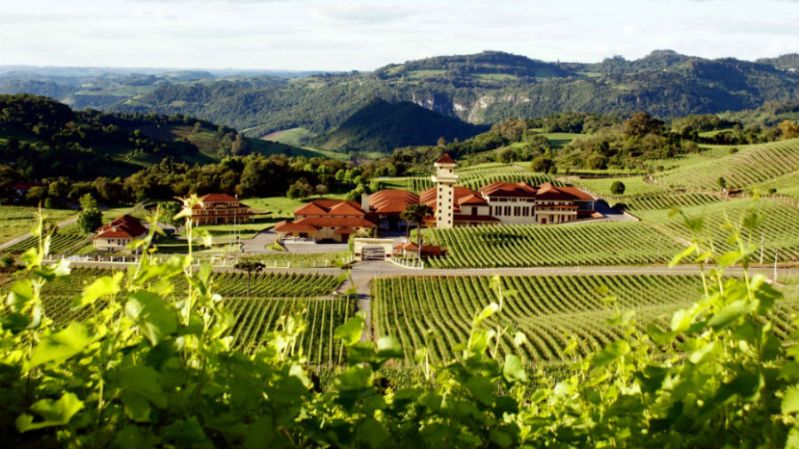 The second biggest thing that you'll notice is the price. A quality Brazilian sparkling wine will run you, typically, between $20-$40. While there are many that are priced above $40 and plenty below, that range tends to be the sweet spot. That's nothing compared to the hundreds that a vintage from a Champagne house will cost you (not that there's anything wrong with that — there's a time and a place for everything).
With those fun facts in mind, the next thing, then, is deciding which of the 150-plus wineries to indulge in. The short answer is all of them, as they each produce different products for a variety of palates. Like sweet? Like brut? Don't like sparkling at all and prefer still? You're going to find at least a couple dozen wineries that will cater to your preferred tastes.
To narrow it down, we've picked a few of our favorites for you to start with. Seriously, though, you're going to want to try more than these once you get started. Think of it like Pringles, but with wine.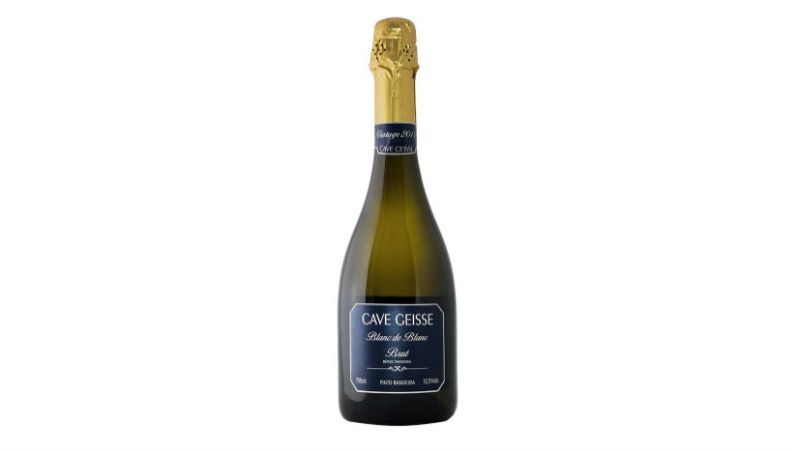 One of the premier sparkling wine producers in Brazil is Cave Geisse. Moving from Chile to Brazil, Mario Geisse has been making wine in Serra Gaúcha since 1979, winning numerous awards since then.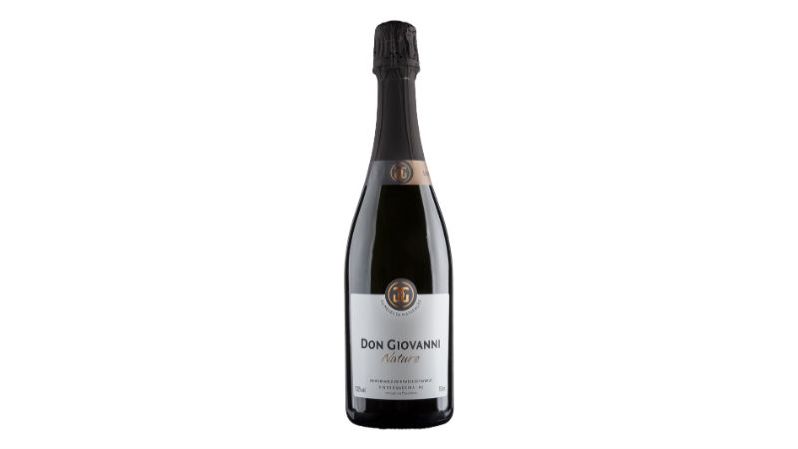 Also started in 1979, Don Giovanni produces an array of wines on the site of a former brewery. Whether you're looking for still or sparkling, Don Giovanni produces quality vintages. If you're looking to stay at a winery, they also accommodations on the property you can stay in.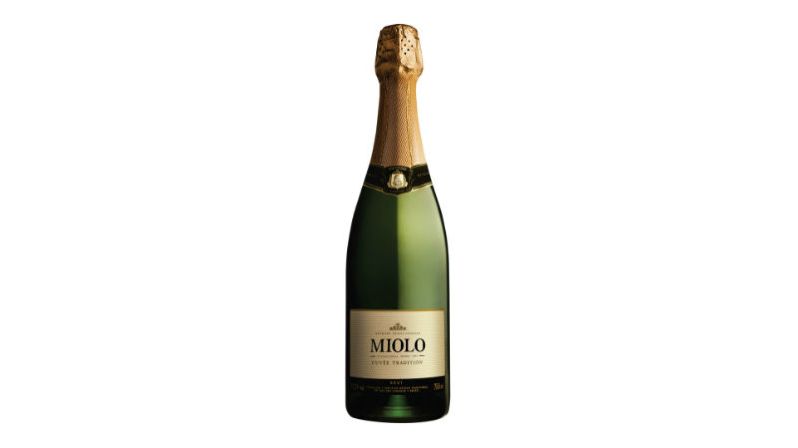 One of the first Brazilian wineries to enter the international market, Miolo has facilities in just about every winemaking area of Brazil. With different terroirs at their fingertips, any wine drinker will be able to find something enjoyable in Miolo's selection of wines.
The one downside is that the majority of Brazilian sparkling wines haven't made it to U.S. markets yet. There are, however, some that you're able to purchase online. Cave Geisse Nature can be purchased from Wines for the World (the site also has Cave Geisse's Blanc de Blanc available for purchase.) Total Wine also has Brazilian wines for purchase (including one from Miolo), but the selection varies widely depending on where you are in the country. If sparkling wines aren't your thing, Brazil also produces a wide range of still wines. You can find some made by Lidio Carraro available for purchase here. And if you want more information on Brazilian wine overall, you can visit Wines of Brazil.
Our thoughts on how to get your hands on all of the delicious bubbly? Head to Brazil. Not only is the wine top notch and the landscape beautiful, the food is amazing. All the proof you need for the final point boils down to three words: pão de queijo.
Editors' Recommendations