Paul Newman is an icon. He pretty much did it all. From acting to directing to Indy car racing to founding Newman's Own, there was not much that he did not accomplish in life. Another thing that can be added to a list of his accomplishments? Being the former owner of the world's most expensive wristwatch. Not only that, but now he has a special hard cider made in his name to boot.
This month, one of Newman's very own Rolex Daytona's was auctioned off by Phillips in New York City to the tune of $17.8 million dollars. The watch, which was given to Newman by his wife Joanne Woodward in the 1960s while filming Winning, is credited with being the watch that kickstarted the entire luxury vintage watch craze (this vintage OMEGA watch recently sold for $250,000). Because of Newman's personal use of the watch, the specific type of dial on Rolexes became known as the Newman.
To celebrate the momentous occasion of this auction (for a long time, no one knew exactly where the watch was or who had it), Newman's daughter, Nell — who founded Newman's Own Organics and is active environmental stewardship — teamed with Vermont-based Shacksbury cider company to create a one-of-a-kind cider that, like Newman himself, gives back to charity.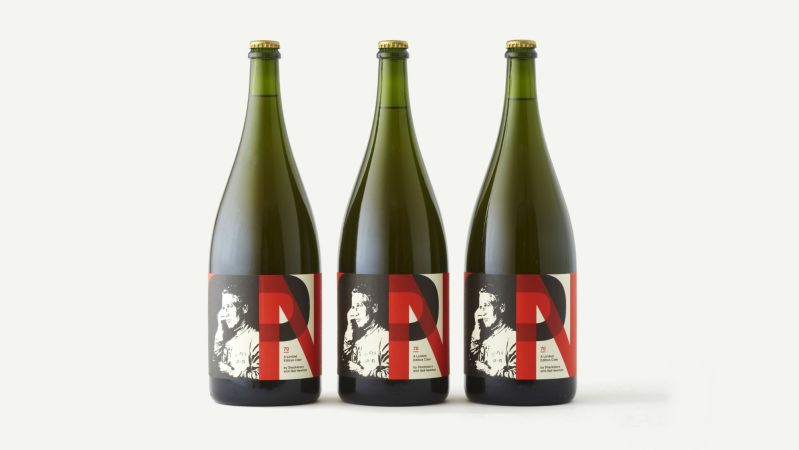 The name for the cider — 70 — is an homage to two things. First, it is a nod to one of Newman's race cars, which was actually on hand for the watch auction. Second, 70 was Newman's age when he became the oldest driver to be part of a winning team in a major sanctioned race — he won his class at the 1995 24 Hours of Daytona race.
The cider itself is a blend of wild apples, which are abundant in New England. Shacksbury's goal in producing such a cider is to bring awareness to the rich bounty that our ancestors used to have to make their own hard ciders.
All profits from the sale of the cider will be given to the Nell Newman Foundation, a nonprofit that was established in 2010 to continue her father's legacy while working within her own environmental passions.
If you can't get your hands on any of the limited-release 70, but still want to experience the type of cider that can be made from wild apples, Shacksbury's Lost Apple series is produced in small amounts (the 2016 Pét Nat was only 160 cases total) from foraged fruit.
Feature image courtesy of Newman's Own Foundation/Facebook.