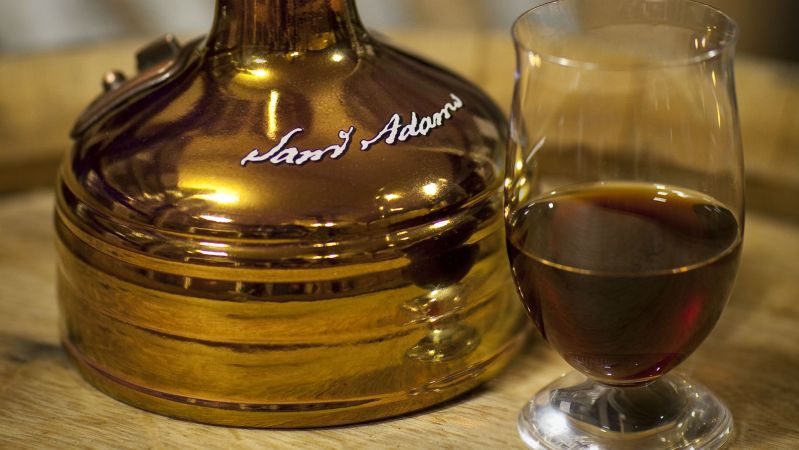 The Sam Adams name has adorned a lot of beers over the years, but none so rare as the Utopias beer. The 10th release of this special-edition brew is out this year, in the same familiar ceramic decanter bottle modeled after the copper brew kettle at Samuel Adams Brewery in Boston, Massachusetts.
Utopias — which has only appeared in odd years since it was released in 2002 — is, in many ways, Sam Adams founder Jim Koch's masterpiece. He compares it to ports, sherries, and cognacs to describe its complexity, depth of flavor, and pedigree.
At this point you're probably just wondering what the hell is so special about this beer. Well, in short, everything.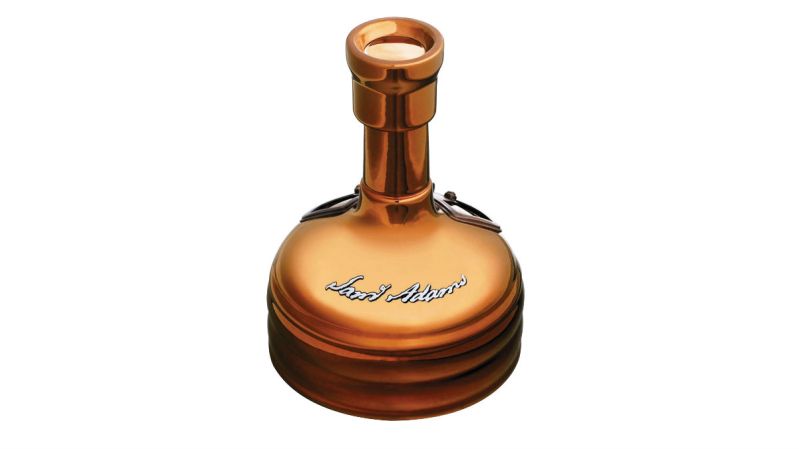 Utopias is an uncarbonated, barrel-aged beer, bottled at 28 percent ABV. It's a blend of malts, hops, and yeast strains. Koch used two-row pale, Munich, and Caramel 60 malts; Spalt Spalter, Hallertau Mittelfruh, and Tettnang Tettnanger hops; and several strains of yeast, including one typically used for Champagne. They even add in a little Kosmic Mother Funk.
The component beers of the blend are aged in ruby port, carcavelos, Aquavit, and muscat (newly included this year) barrels; some parts are aged in ex-bourbon barrels from Buffalo Trace. Some of the components are aged as many as 24 years.
The final, bottled product is equally as complex and weird as its recipe. We tasted notes of vanilla and maple, tons of nutty cacao-like flavors, and dark fruit. It's a truly amazing beer experience, but we have to disagree with Koch on one point: the serving temperature.
Koch wants this served at room temperature, but given the diversity of flavor activity assaulting your palate from the first moment it touches your lips, we think that's better left to veterans. Start by chilling it just a bit, so that the earthier flavors will be more apparent. As it warms in your glass naturally, it will brighten and open, gradually exposing you to its final form.
So where do you get it? Well, that's the problem.
It's on sale at varying times and with varying availability in November nationwide — and only in select states. Unfortunately, Utopias is well over the limit for alcohol content for beer sales in Alabama, Arkansas, Georgia, Idaho, Mississippi, Missouri, Montana, New Hampshire, North Carolina, Oklahoma, Oregon, South Carolina, Utah, Vermont, and West Virginia.
If you're planning to get your hands on some, you should know that Sam Adams has only produced 13,000 bottles this year from the 68 wooden casks they decided to empty. The bottles retail for $200 each, but if you're planning to indulge with this rare release, you should plan to pony up another $30 for the special glassware.
Jim Koch designed the glass with George Riedel a few years ago specifically for this beer, and we must say, it was a better experience than a wine glass or brandy snifter. And if you're ready to pony up $200 for a beer, what's a little more for the right vessel to enjoy it?
Editors' Recommendations