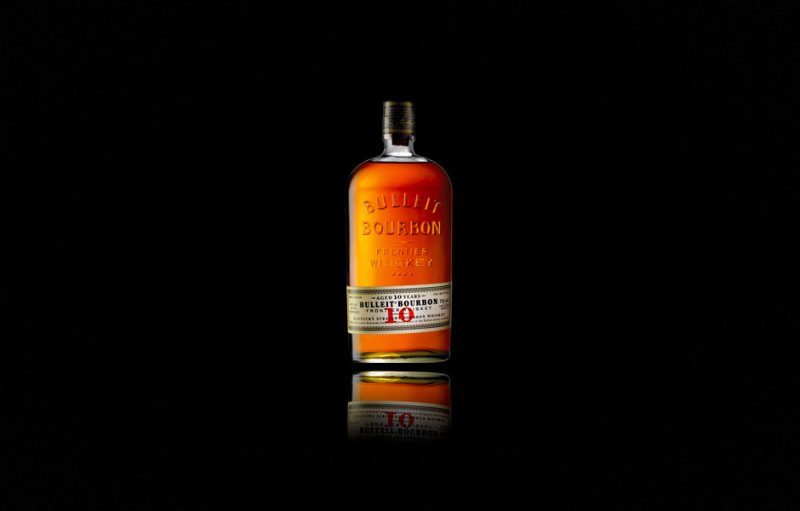 There's plenty going on with the resurgence of American whiskey. People are drinking it neat, on the rocks and in classic cocktails like The Manhattan and Old Fashioned. While we're all too familiar with American staples like Jim Beam, Jack Daniels, Wild Turkey, and Maker's Mark, but there are also a ton of younger labels out there, like Bulleit.
Bulleit began over 20 years ago when Tom Bulleit introduced Bulleit Bourbon. Two years ago, in 2011, Bulleit debuted Bulleit Rye, and since then the brand has been receiving wide acclaim from both whiskey novices and experts alike, becoming one of the fastest growing small-batch labels around.
This year, Bulleit unveiled Bulleit 10, the brand's selected reserve. Smooth and rich in character, Bulleit 10 is full of oaky aromas with hints of vanilla and sweet, dried fruit and a long, smoky finish. To get the complex flavor profile, a limited number of Bulleit Bourbon in barrels made of charred American white oak were set aside to age for 10 years to see how it would evolve. The result was a 91.2 proof whiskey with a rust-like glow.
"I may be biased, but I think Bulleit Bourbon is incredible at its traditional age of five to eight years," says Bulleit, "but it's exciting to see what happened to a select number of barrels aged a little longer. The result was a special expression of our family's bourbon that exceeded our expectations and we knew we had to bottle it and share it with our loyal fans."
You better get a bottle before it runs out; this premium whiskey won't be around forever. Just don't drink it any other way than neat or on the rocks — Bulleit 10 isn't made for mixing fancy cocktails. It's best all by itself.
For more information, visit bulleitbourbon.com.
Editors' Recommendations