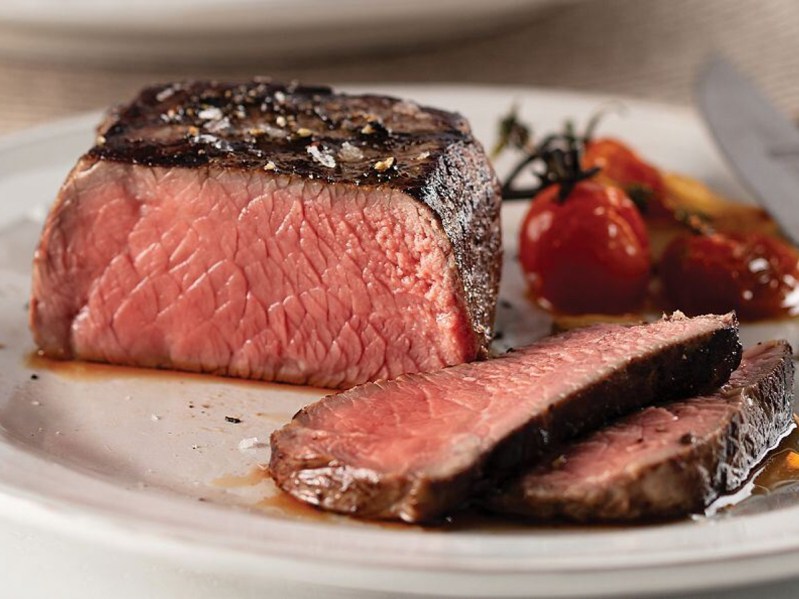 If you always search for the best cut of steak beef, you'll want to jump on this steak sale at Omaha Steaks, but you need to act today. During Omaha Steak's semi-annual sitewide sale, you save 50 percent of the price of all steak and other meat and fish products. In addition, you'll get free shipping for all meat and fish orders $169 or higher, plus four free Omaha Steaks burgers when your order totals $149 or more. The sale expires on March 1, 2023, so don't delay. Omaha Steaks slashes prices this dramatically twice a year, and if you're a steak lover, you do not want to miss out.
The easiest way to jump onto Omaha Steaks' sale is to choose one or more pre-selected packages. For example, the Omaha Steaks Gourmet Protein Pack includes 4 Butcher's Cut top sirloin, two 1-pound packages of beef sirloin tips, four air-chilled boneless chicken breasts, four Omaha Steaks burgers, two 1-pound packages of ultra-premium ground beef, four gourmet Jumbo franks, and a jar of Omaha Steaks Seasoning. In all, you score 21 food items with the Gournet Protein Pack. The normal price is $288, but during the 50%-off sale, it's just $144.
Worry not if you wonder about doing justice to the magnificent meat in the Omaha Steaks sale. We've got your back with steak recipe tips from top steak experts. If you prefer to build your own assortment of great steaks, go for the Omaha Steaks Custom Assortment Pick 7 deal. Usually, $340, if you order today, you'll pay just $170 for the Pick 7 assortment of your choice of tender steaks, burgers, chicken, chops, and much more.
Unfortunately, today is the last day for the Omaha Steaks semi-annual sitewide 50-percent off sale. Whether you like to grill perfect steak or cook steak in the oven, You don't want to lose this opportunity to save 50% on Omaha Steaks package deals. Save even more with a gift of four Omaha Steaks burgers if you spend $149 or more, and get free shipping for orders $169 or higher. The deals disappear tomorrow, March 1, 2023, so make your choices quickly to lock in your steak savings.
Editors' Recommendations