If you're looking to up your cocktail game at home this summer, we think we have the solution for you: olive oil.
We know, it may not sound like the next logical step (unless you're getting ready to set the table with delicious fresh bread), but hear us out—using olive oil in cocktails not only adds great flavor components to certain drinks, but if you're using fresh olive oil (not the doctored stuff you often see on the shelves in grocery stores), it looks cool as well.
Don't believe us? Well, we sat down with Kevin O'Connor, Lead Chef at Cobram Estate to get the skinny on why using olive oil in your cocktails can take them to next level gourmet status.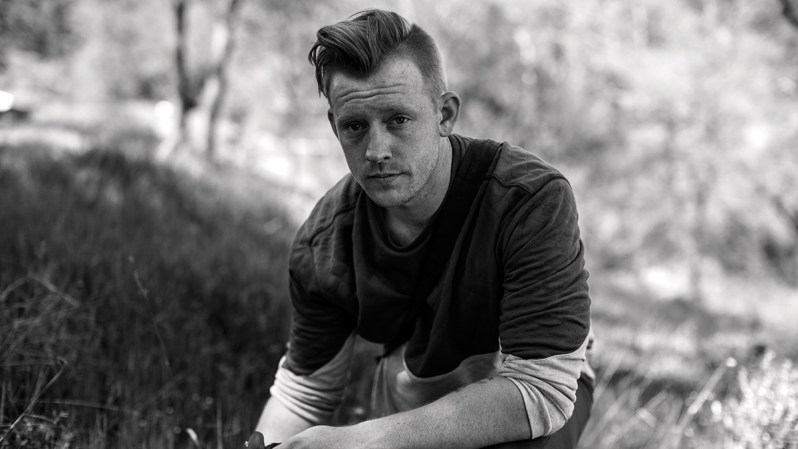 For O'Connor, he'd obviously worked with olive oil before, but as chefs are wont to do, about two years ago he began experimenting beyond his usual ken.
"I had cooked with olive oil quite a bit as a chef but had never really understood the whole world of olive oil the way I do now," O'Connor said. "After falling in love with fresh single varietal oils that were coming out of basically my back yard, I started buying it all up."
O'Connor's first experiment was the Martini, using a few drops of fresh oil on the top of the martini showcase the flavor and color of the oil. Next, he tried with varying success to incorporate the oil in other cocktails, by stirring, shaking, and any other way he could think of.
What he found was that egg white cocktails worked great because the oil emulsifies with the egg white, instead of exploding into thousands of tiny droplets in the drink (though, if you love lava lamps, that could totally be a thing).
"Using [egg whites and olive oil] creates a thick and smooth cocktail with a really nice mouth feel," O'Connor said.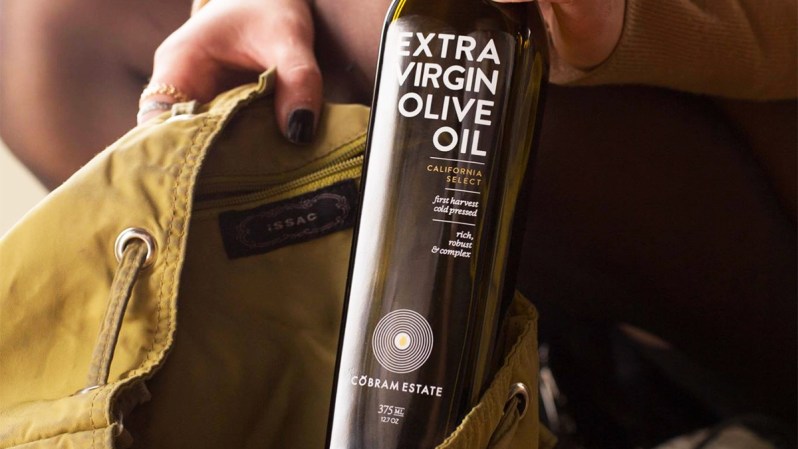 In terms of proportion, O'Connor said he uses a couple droplets on top of drinks such as Martinis (mimicking the amount of olives used) and uses between a quarter-ounce and an ounce in shaken drinks. What it comes down to is how much of the fresh olive oil flavor you want to showcase.
Have fresh olive oil (fresh meaning that the harvest date on the bottle is usually within a year of when you purchase it) at home but not sure where to go from here? We've got two of O'Connor's olive oil cocktails for you to try out below.
Popeye's Bride
2 oz Rye
1 oz Aquafaba (Chickpea water)
¾ oz Chamomile Syrup*
¾ oz Fresh Squeezed Lemon Juice
Fresh chamomile flowers for garnish (optional)
*Chamomile Syrup:
3 chamomile tea bags (100% chamomile)
½ cup of honey
Method: Combine all ingredients in a cocktail shaker, add ice, and vigorously shake until you can't hear the ice anymore. This usually takes about two minutes. Strain the cocktail into a coupe glass and garnish with a chamomile flower and stem to the side of the glass.
*Chamomile syrup: Steep tea bags in ½ cup of boiling water for five minutes. Squeeze the extra water from the tea bags and discard bags. Stir together the honey and concentrated tea until thoroughly dissolved. This will make more syrup than you need; keep refrigerated for up to two weeks.
The McGavin (Featured Image)
1 oz gin (such as Four Pillars)
1 oz green chartreuse
.5 oz fresh Meyer Lemon juice (regular lemon juice or even lime will work)
.25 oz simple syrup
1 big sprig of basil, for mixing and garnish
1 egg white
Method: Mix the gin, chartreuse and lemon juice in the shaker. Add the remaining ingredients, a small sprig of basil and 3-5 cubes of ice. Shake until the ice is nearly gone, about two minutes. Strain and serve up, garnished with a sprig of basil and a couple droplets of EVOO over the top.