Richmond Virginia's Hardywood Park Craft Brewery is ready for its closeup.
The community and craft conscious brand has created a strong name for itself by creating high quality, delicious beers while staying true to a mission of environmental stewardship and philanthropy. With a large expansion on tap, it's time you get to know Hardywood.
The brewery's motto, "Brew with Purpose," can be found on many of Hardywood's branding materials, but it's more than just a tagline. The brewery uses locally-sourced ingredients, recycled packaging materials, and is even 100 percent powered by renewable energy sources like solar and wind. Spent grains are shared with local farmers to be used as feed or compost. And since its opening, Hardywood has donated more than $100,000 to local charities like The Virginia Capital Trail Foundation as well as larger industry initiatives like Ales for ALS. That's a strong track record of giving for a five year old operation.
The excitement around Hardywood doesn't stop at its philanthropy. No matter how noble the mission, a brewery without good beer will fail. With a solid core line up and exciting, sought after seasonal and special releases, Hardywood is generating the right kind of hype and following. Take for example its Virgindia IPA or VIPA for short. This flagship, year-round offering has a big tropical aroma and a full, lush tasting pattern that results in a refreshing, session-worthy feast of hops. It's a real-world blend of the traditional India Pale Ale with a local flair, utilizing state-grown heirloom barley and hops.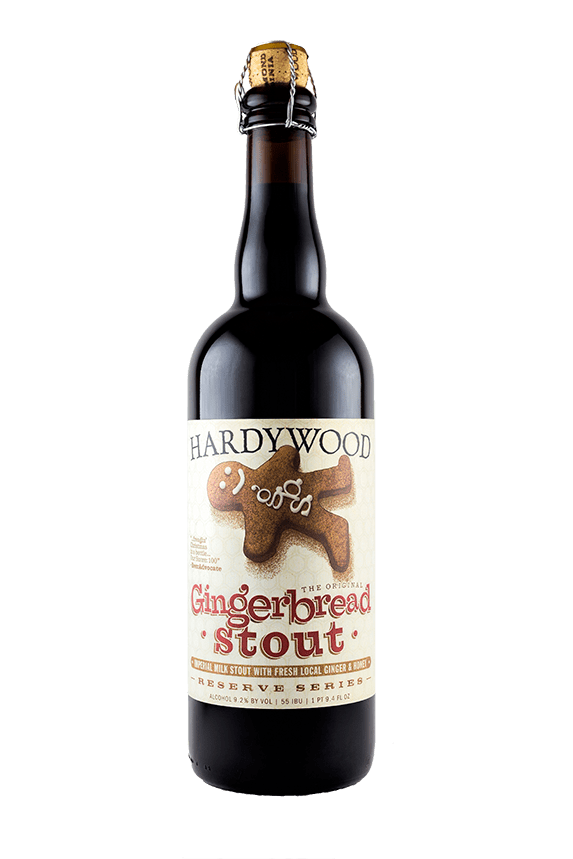 As for its more limited offerings, the recently released (and completely sold out) Trickery is an imperial milk stout aged in apple brandy barrels. After eight months in those barrels, the base beer evolves into a sweet, sticky dessert drink that is much more than the sum of its parts.
Hardywood's Farmhouse Pumpkin bucks the trend of most fall seasonal ales by being more saison than sweet. It's a delicious decision that brings the Belgian yeast to the fore and lets the flame-roasted Virginia sugar pumpkins and brown sugar additions complement rather than compete. The upcoming winter months mean the return of Gingerbread Stout, another Reserve Series beer made with fresh local ginger and honey along with Madagascar vanilla beans and Vietnamese cinnamon.
Hardywood's plans for expansion include a pilot brewery and taproom in Charlottesville, Virginia, in late 2016, and a new brewing facility and "beer campus" in Goochland, Virginia, to follow in 2017. That increase in production will surely result in wider distribution and a chance to get Hardywood's beer in your home town. In the mean time, a visit to the original Richmond brewery and tap house should be on your craft beer road trip itinerary.
Editors' Recommendations