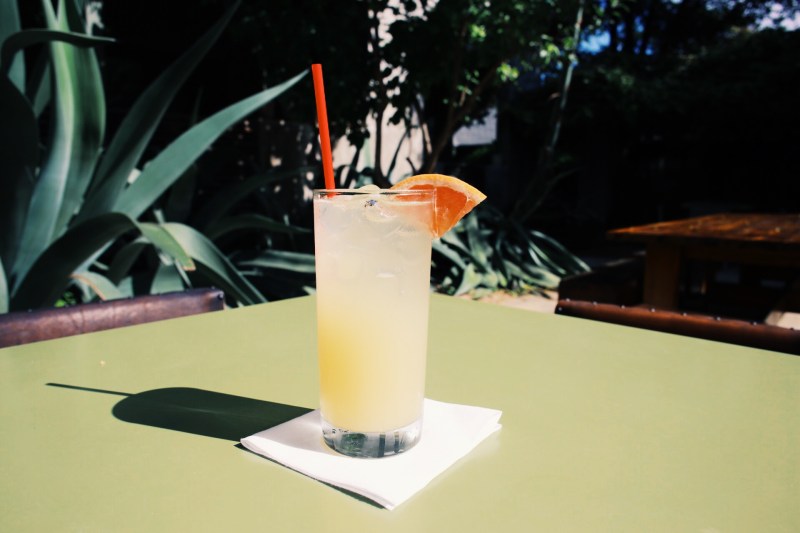 Sometimes, you have to pull out the big guns. The boss is coming over, or you've got a lady to impress and the usual Gin & Tonic or Manhattan just won't do for pre-dinner tippling. Dust off the top shelf, special occasions bottles and get ready to mix some mind-blowing cocktails.
Designed by some of the top bartenders in the country, these cocktails are sure to impress anyone—even the future father-in-law that you're meeting for the first time. With a wide range of ingredients, there will be something for everyone on this list.
Related: Healthy Cocktails? Hell Yeah!
That Scotch One

Created by Gareth Howells, Forrest Point, Brooklyn
1 ½  oz Cutty Sark Whisky
½ oz Cocchi Americano
¾ oz White Peppercorn, Hibiscus Honey Syrup
¾ oz Lemon Juice
2 Dash Peychauds Bitters
Boylan Creme Float
Muddled Strawberry
Mint Sprig Garnish
Combine all ingredients except the Boylan Creme in a Collins glass. Top with a Boylan Creme float and garnish with a sprig of mint.
Devonshire Fizz
Created by Gabe Orta & Elad Zvi, Broken Shaker, Chicago
1 oz Milagro Tequila
½ oz Carpano Antica
½ oz Campari
¾ oz Blood Orange Syrup
¾ oz Fresh Lime Juice
1 Egg White
Vigorously shake with 3 to 4 large ice cubes and strain – top with grapefruit soda. Serve in a highball glass.
Tigers Love Pepper
Created by Meaghan Montagano, Extra Fancy, Brooklyn
1 ½ oz. The Black Grouse
½ oz. Lime Juice
¾ oz. Black Pepper Hibiscus Cordial*
Ginger Beer
Lime Wheel for Garnish
Combine The Black Grouse and lime juice in a cocktail shaker with ice and shake well. Strain over fresh ice in a Collins glass and top with Ginger Beer. Add the slice of lime and drizzle the Black Pepper Hibiscus Cordial into the glass.
*Black Pepper Hibiscus Cordial
Combine 1 cup water with 2 cups sugar and 1 oz. of dried Hibiscus flowers and bring to a boil in a small sauce pan, stirring to dissolve the sugar. Allow to cool and strain. Add 1 TBS cracked black pepper and mix well.
Saint Ambrose Cup
Created by Jeff Bell, PDT, New York City
.75 oz. Campari
2 oz. Tequila
.75 oz. Fresh Lemon Juice
.25 oz. Simple Syrup
4 Cucumber slices (3 muddled, 1 for garnish)
Muddle cucumbers. Add ingredients and ice. Shake and strain into a chilled cocktail coupe.
Rosso Amaro
Created by Jackie Lee Young, Hotel San Jose, Austin

9 oz Prosecco
Grapefruit juice to fill
Grapefruit slice for garnish
Fill up 15 oz glass to the top with ice. Pour Prosecco slowly over ice (slowly is key, otherwise it will bubble over). Pour grapefruit juice to fill the remainder of the glass to your taste (dependent on how tart you want it). Garnish with slice of Grapefruit and enjoy! 
Editors' Recommendations