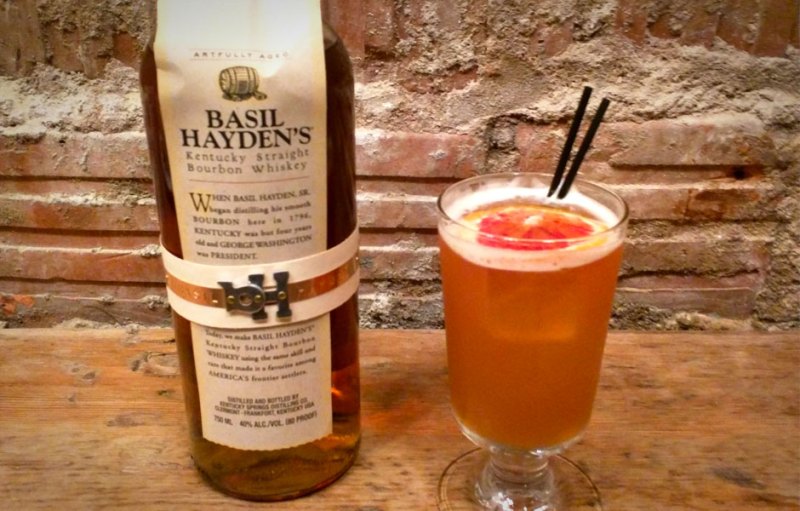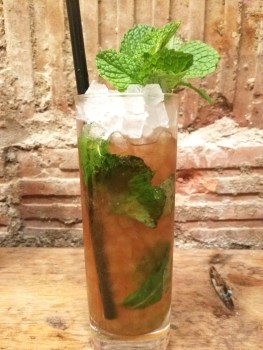 There is no surer sign that spring is in full swing than the Kentucky Derby. Whether you are a true horse racing fan, a Kentucky native, or just someone who likes to wear fancy hats, the full-fledged pageantry of the first leg of the Triple Crown is an excellent way to celebrate the spread of warm weather all over the country. While you're celebrating, why not mix yourself and your friends a few Kentucky Derby drinks?
For most people, making the pilgrimage to Churchill Downs on May 2 is probably out of the question; but as we all well know, Kentucky Derby parties take place in cities throughout the United States. In New York City, restaurant and bar American Whiskey is throwing a 2015 American Whiskey Derby.
RELATED: The Pride of the Preakness Stakes
The restaurant will be broken up into four different sections to represent particular makes of whiskey, with each section featuring signature cocktails specially made for the event. Guests can vote on their favorite Kentucky Derby drinks, and at the end of the day, an American Whiskey Derby 2015 Champion will be crowned.
We all know that the Mint Julep is the trademark drink of the Kentucky Derby (and here at The Manual we've already given you plenty of tips on how to make the perfect one of those), so we had the American Whiskey provide us with two signature recipes that will be served up at the American Whiskey Derby. Just follow the simple steps below and you can add a welcome twist to whatever festivities you find yourself participating in this Derby Day.
Cynar Julep
Recipe courtesy of Wild Turkey
1 1/2 oz. Cynar
3/4 oz. Wild Turkey 101
1/2 oz. Simple Syrup
1/2 oz. Lemon Juice
1/2 oz. Grapefruit Juice
12 Mint Leaves
2 oz. Soda Water
2 Dashes Fee Brother's Grapefruit Bitters
DIRECTIONS: In a tall glass, add mint and all ingredients except soda water and bitters. Gently muddle; add ice, soda and top with bitters.
Millionaire's Row

Recipe courtesy of Jessica Duré

2 oz Basil Hayden
0.5 oz Amaro Lucano
0.5 oz Rose Syrup
0.5 oz Lemon Juice
1.5 oz Great South Bay Blood Orange Pale Ale
DIRECTIONS: Combine all except the pale ale. Drop in 2 wheels of fresh blood orange and shake vigorously. Before straining, add pale ale and strain all into a glass over a couple cubes of fresh ice. Garnish with a blood orange peel.
Editors' Recommendations