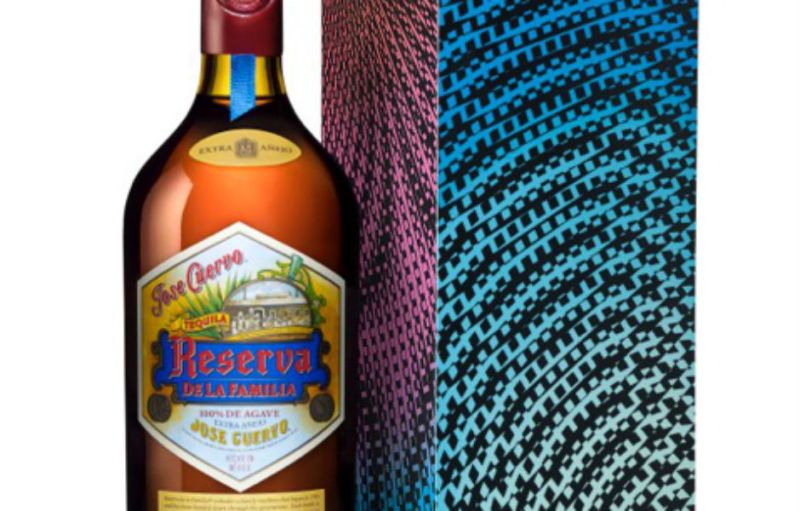 When most people think of Jose Cuervo, they think of Cuervo Gold, the mid-range tequila that we used down shot after shot of in college, the one that we would mix together with that lime green margarita salt, and pour into a glass with a salted rim. But behind the Cuervo Gold that we all know very well is Jose Cuervo Reserva de la Familia. Since 1795, the Jose Cuervo family has been practicing an annual ritual. They invite a select group of friends and relatives over and pull out their finest tequila from the cellar and share it with them. Two centuries later, they decided to share it with the world and put it on the market.
The master distillers achieve this fine extra-anejo tequila by taking the agave when it's at its peak, stripping it of its bitter, outer layer. What's left is its heart, or piña. Then, it's made into tequila and aged in French and American oak barrels for about three years. After batches of up to 30 years old are blended with the final batch. Only 17,000 batches are released each year.
Unlike the regular tequilas you're used to, Jose Cuervo Reserva de la Familia consists of a dark amber hue akin to scotch or cognac. Rich oak, toasted almonds, vanilla and cinnamon are just some of the characteristics of its flavor profile. And don't think you're going to add some lime juice and triple sec and turn it into a margarita. It's meant to be savored all by itself, sipped neat or on the rocks.
A special tequila has to be sold in a special packaging, and each year Jose Cuervo chooses a Mexican artist to design its wooden box. This year, they tapped Enrique Rosas, who made a psychedelic pattern. So if you're looking for a special Father's Day gift for a tequila enthusiast, this is it.
For more information, visit cuervo.com.
Editors' Recommendations