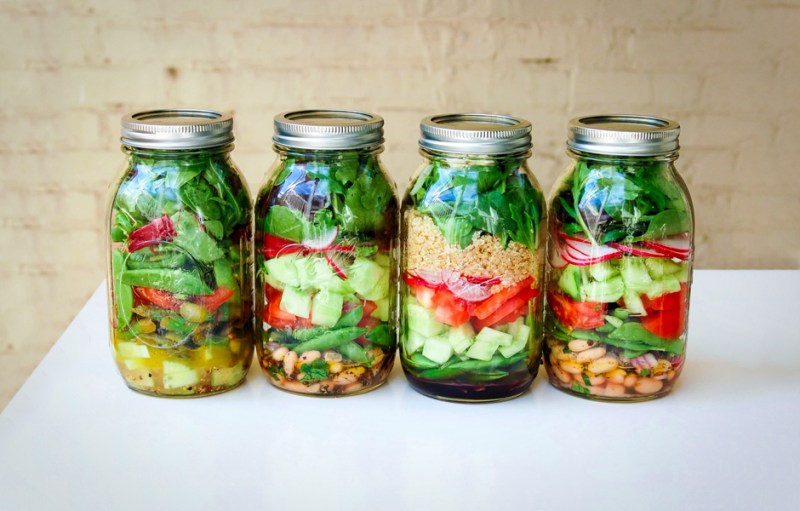 Mason jars seem to be everywhere these days — at our favorite bars, restaurants we frequent, and even in 7-Eleven. Julia Mirabella, who actually is a Washington, D.C.-based attorney, noticed the proliferation of mason jar salad recipes on the internet and thought, why not put them all in one place? That's how the idea for her new book, Mason Jar Salads and More, came about. The Manual quizzed Mirabella on how she came up with the idea, why mason jar meals are convenient, and what you should make to impress your friends and family.
How did you come up with the idea for this book?
I got the idea after I saw mason jar salads appearing on more and more food blogs. At this point I was making mason jar salads regularly for myself to bring to work but noticed that, while there were books on making dry mason jar meals and on canning, there were no books on all the fresh, healthy things you can put in a masonjar. I figured it would help to have one book that collected a few different options for meals in one place, instead of having to go all over the internet for inspiration.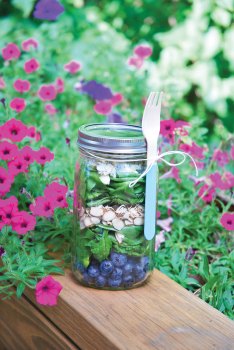 Why are mason jar meals so convenient?
They are convenient because it's hard to eat healthy when you are busy. I try to eat healthy but eating more greens takes effort; you need to clean vegetables, vegetables go bad, you're too tired at the end of the day and fast food is easier, etc. The mason jars allow you to make a few meals in one day that you can eat later on in the week when you have less time to cook. They help you eat good meals without as much day-to-day cooking – it's a pretty fantastic solution.
Which recipes are the best to impress your parents, friends, and romantic partner?
Friends: Barley or grain-based salads are really easy to make and are perfect sides for dinners or barbecues if you need to bring a salad. They fit a fairly large salad in a quart jar and it can easily be shared between four people (as long as it is a side and not a main course!). One example from my book is a bulgur wheat salad – it's light, crunchy, health, and tasty all in one.
Significant Others: For a girlfriend or boyfriend, I recommend some of the lunches in the book because they can be made as full dinners in the first instance and then packaged for lunch in jars later. The risotto recipes are best if you're trying to impress because (a) risotto is awesome and (b) it is generally thought to be difficult to make (even though that is false and all you need is arm strength.).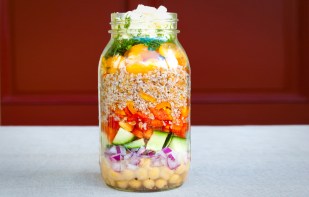 For Parents:  Aren't parents just happy to see their children cook any sort of meal? All mason jar meals will be sure successes.
What's the perfect place and time to enjoy a mason jar meal?
All the time! But seriously, mason jars are perfect to eat at the office and I also like to split a masonjar salad with my boyfriend at dinner along with a main meal.
Have you ever thought about opening a restaurant that features mason jar meals?
I have thought about it a little because masonjars are so versatile, but that likely won't happen for a while. At the moment I'm working on a career as an attorney, but maybe a masonjar restaurant could be in my future. Mason jar restaurants are definitely starting to crop up though, a partner I work with recently went to the Turks and Caicos for vacation and there was a pop-up mason jar restaurant at his hotel. I may have to take a vacation, I mean er, "scouting" trip out there to see how the concept works in practice.
Mason Jar Salads and More, $12.10 at amazon.com.
Editors' Recommendations