Is that small batch ale you're sipping a truly independent craft beer or is it merely "crafty?"
If that's the sort of question that keeps you up at night, the Brewers Association can help make you sleep a little more easily. A new initiative was launched in June to help independent breweries better brand themselves in an increasingly crowded craft beer aisle.
You can now find a badge on beer cans and bottle labels reading "Brewers Association Certified Independent Craft."
To be eligible for participation in the labeling program, a brewery's ownership must meet the Brewers Association craft brewery standards of small, independent and traditional. Using this adornment is optional for qualified breweries, but those that opt-in are boldly aligning themselves with an organized push-back against what some see as the predatory practices of big beer.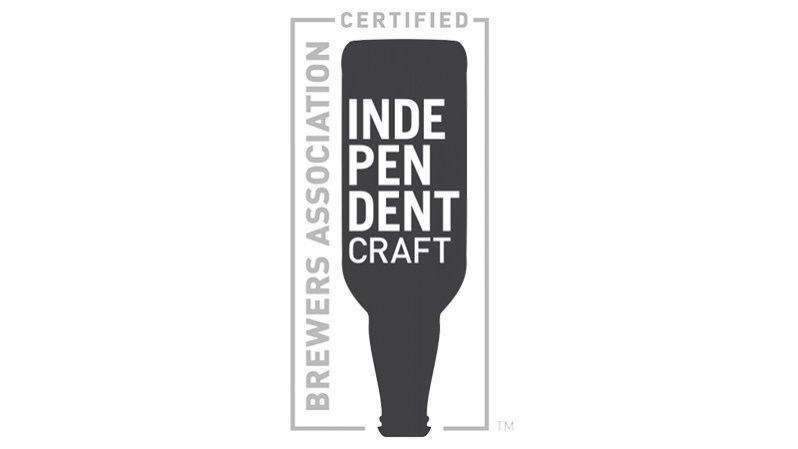 Discerning "real" independent craft beer and breweries has become difficult in recent years as many formerly independent breweries have been bought out by industry behemoths like Anheuser Busch InBev, Heineken and Molson Coors. Recent high profile sales include Heineken's acquisition of Chicago-based Lagunitas and Constellation Brands' pick-up of Florida's Funky Buddha. Even San Francisco's craft brewing pioneer Anchor recently finalized plans to be purchased by Sapporo.
To further muddy the waters, these large brewing and spirits conglomerates have also launched their own craft-like subsidiary labels. These are sometimes referred to as "crafty" beers, evoking the branding and more adventurous flavor pairings of their independently owned shelf-mates. Examples of this trend include the Blue Moon, Shock Top and Third Shift brands.
So why does this matter? Ultimately, people choose to drink a particular beer because they like the taste. However, some conscientious consumers want to support smaller, often family owned and run breweries. Others feel that the playing feel is stilted toward large brewers thanks to their intense lobbying efforts and ability to throw more money into the market. Also, because many of these conglomerates are owned outside of the United States, the "Buy American" crowd also has a vested interest in supporting independent domestic breweries.
Regardless of how important this issue is to you, having more information is always a good thing. The "Certified Independent Craft" label is instantly recognizable and is one more tool to help you sort through the racks on your next beer run.
Editors' Recommendations