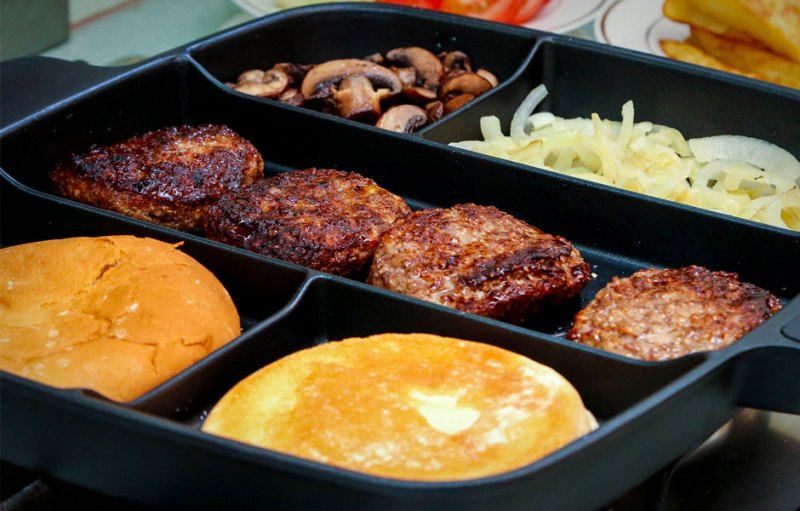 If summer's heating up, it must be grilling season. And if you don't have your summer grilling essentials all set, you best get on it now. There's still plenty of time to hit up a backyard barbeque or a poolside shindig, particularly if you're all set with other style essentials like a sharp, casual watch or a pair of stylish sunglasses. And who better to hook you up with all of your summer grilling essentials than the fine folks at Huckberry? They've got pieces you need for every season, and the efficient, effective and well-designed gear you see below is no different.
The Masterpan is everything you could ask for when it comes to summer grilling, namely when it comes to preparing and storing ingredients ahead of time in the kitchen. You can fit and cook five ingredients at once, from sauteed onions to vegetables, and it's also very handy when it comes to storage; plus, it's lightweight and oven-safe.
An apron is just an apron, right? Well, if you read The Manual, you're no Average Joe — and even your apron should reflect that. It's made from 100 percent cotton 10 oz. indigo denim, kind of like your favorite pair of classic dark denim, so it'll stylishly hold up to the rigors of the kitchen and the grill while looking quite a bit better than your standard grocery store apron.
What's summer time without knocking back a few cold ones? The team at Owen & Fred designs stylish, well-made lifestyle essentials for the discerning man, and this brass bottle opener is sturdy,durable and made in America. The cheeky saying on the side is a nice conversation starter, and it sure beats a cheap metal bottle opener.
Before you can think about grilling up a tasty plate of burgers for your guests, you need a cutting board that's well-made and ready to handle plenty of heavy lifting during a day-long barbeque. The organic, sturdy 100 percent walnut that this cutting board is made from represents a high level of craftsmanship, and it should sit handsomely in your kitchen when not in use.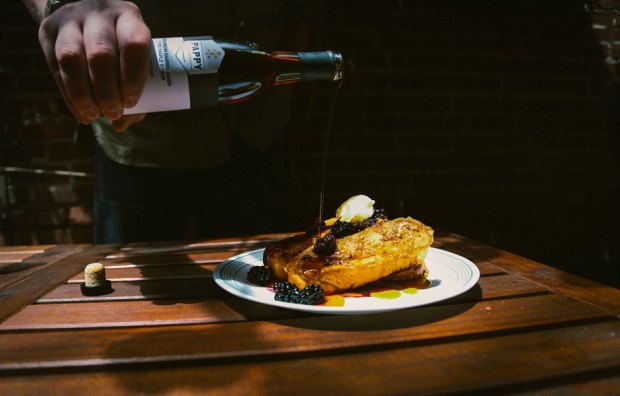 When the purveyors behind renowned Pappy van Winkle bourbon team up with the fine folks at Midland Ghost, you know the results are going to be something special. This sharp pepper sauce is barrel-aged in retired Pappy van Winkle charred oak barrels, giving it a distinctive and delicious flavor that should serve as a fine complement to burgers, steaks, vegetables and everything in between.
Editors' Recommendations