It seems like every day is something. We have Talk Like a Pirate Day, National Dress Up Your Pet Day, and of course, National Nothing Day, which is observed (or not) on January 16.
Today, April 12, the nation will solemnly observe National Grilled Cheese Sandwich Day. Most five-year-olds would agree that the grilled cheese sandwich deserves its own day. You likely have fond childhood memories of chowing down delicious grilled cheese sandwiches after school, and you probably like to relive those memories from time to time. In honor of this sacred occasion, we reached out to Jessica Larson of Franz Bakery in Portland, Oregon, who has a few tasty ideas on how to make the famous sandwich.
Bread
Bread has the greatest volume of all the ingredients, and is arguably the most important. You want something that lends itself well to grilling — preferably something without holes through which melted cheese can escape. You'll need moderately heavy bread that can retain its integrity in the face of grease and heat — however, you don't want bread with a hard crust that makes your sandwich difficult to eat. Sourdough, by and large, is a fine choice.
"I know people who only like white bread for their grilled cheese and others who think grainy/seedy bread is the way to go," says Jessica Larson. "I happen to love all variations of grilled cheese on just about every bread I can think of. My current go-to grilled cheese sandwich is on our Seattle Sourdough Baking Company Waterfront Sourdough bread. It has just the right texture and flavor for a wonderful grilled cheese sandwich." Larson is obviously biased toward Franz breads, but for good reason — their breads are pretty tasty.
Cheese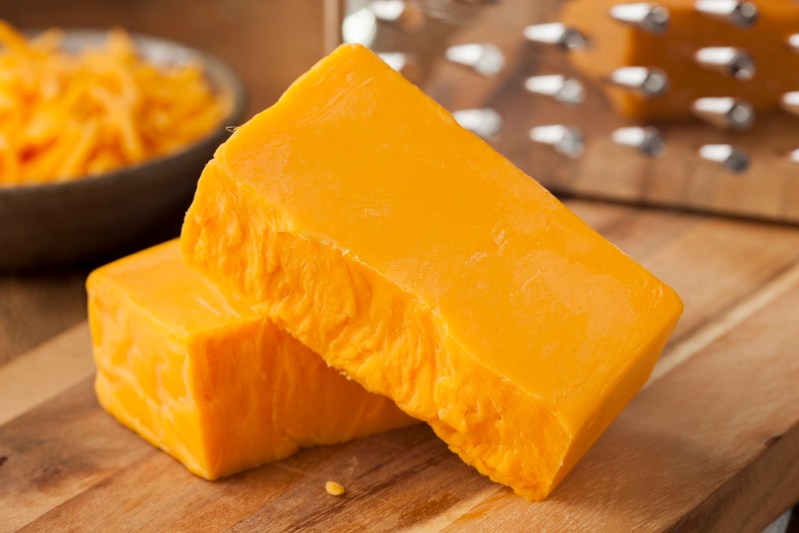 One of the mightiest challenges of making one of these sandwiches is finding the right cheese-to-bread ratio. Too much cheese can be overwhelming, while too little cheese can make you feel like you're just eating a bread sandwich. Generally speaking, two layers of thinly sliced cheese should suffice. If the slices are too thick, the cheese won't melt properly, resulting in a bad time for everyone.
Here in Oregon, sharp cheddar cheese from Tillamook reigns supreme; however, any sharp cheddar cheese will give you the classic grilled cheese flavor. If you're looking to mix things up, you might try mozzarella, pepperjack, havarti, gouda, gorgonzola, or a combination thereof. "I love cheese, so I definitely think that the more the better," says Larson. "Blending different kinds of cheeses can really enhance the flavor of your sandwich. Like bread, each cheese is different; by experimenting and using different kinds you can totally transform your sandwich."
Other Goodies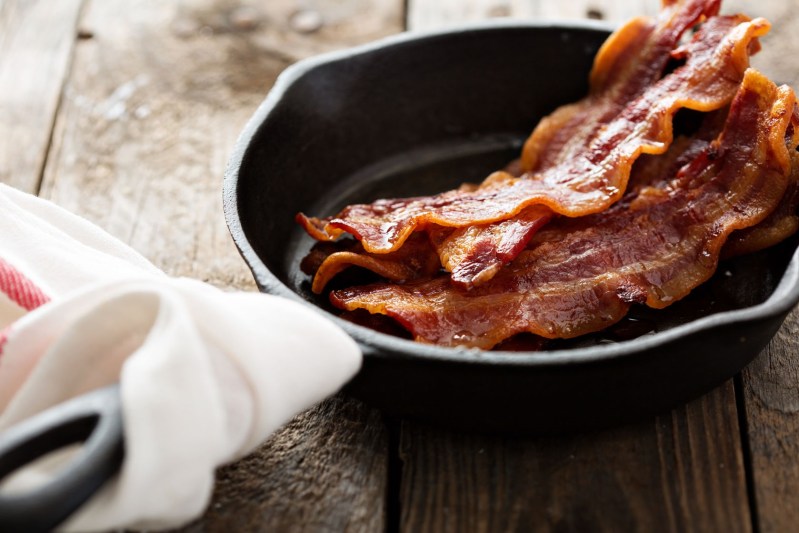 Technically all you need for a grilled cheese sandwich is bread, cheese, and butter. However, the possibilities are as vast as the ever-expanding cosmos. "I love the idea of adding ingredients beyond the classics," says Larson. "I love the idea of fruit — pears, apples, and even berries — as well as more savory ingredients. I think you can never go wrong with bacon."
You might try some grilled onions, sauteed mushrooms, peppers, pesto, sundried tomatoes, artichoke hearts, scrambled eggs, fresh basil, garlic, mustard; seriously, if it exists, it can be included in a grilled cheese sandwich. Still, you have to be careful — after all, how many ingredients can you add before your grilled cheese ceases to be grilled cheese? This question has driven philosophers mad for millennia.
Process
One of the great things about grilled cheese is how easy it is to make. That said, there are still plenty of ways to mess up. Here's a humble step-by-step guide to help narrow the margin of error.
Spread butter evenly on one side of each slice of bread.
Apply one layer of cheese to the non-butter side, add additional ingredients, and finish with another layer of cheese (this ensures that the bread slices stick together — a key characteristic of grilled cheese).
Grill your sandwich over low heat until the cheese melts and the bread is golden brown on each side.
Enjoy quickly — preferably before the cheese has a chance to cool and solidify.
Now you know how to make it, it's up to you to distill the gifts of the universe into the One True Sandwich.
Editors' Recommendations