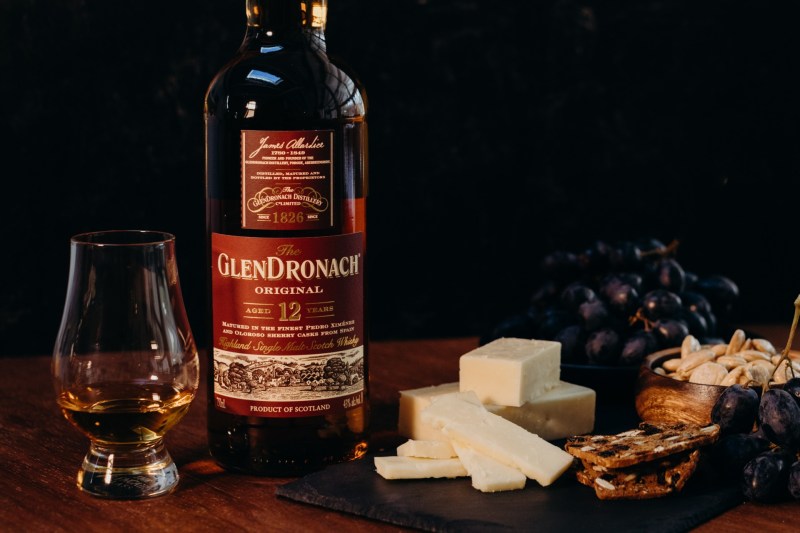 When classic couples come to mind, Scotch and cheese don't always make the list. Instead, we tend to focus on spaghetti and Chianti, coffee and donuts, Will Smith and Jada Pinkett Smith. Well, whether you're doing it wrong or simply haven't had the pleasure of trying, Scotland's lauded spirit and a good wedge of cheese do actually work wonders together. But you have to nail the selections.
Related Reading
Whisky buffs have long appreciated a good complementary cheese. Scotch, in particular, is built for the task, as it tends to be both layered and smoky. Those two characteristics can be enhanced with the right cheese and in turn, the cheese can take on fascinating new notes. That's what great pairings do—they work in symbiosis.
An Introduction to Scotch and Cheese Pairings
A great introduction to this great duet is The Glendronach 12-Year and aged cheddar. ReserveBar is running a special pairing as we speak. It matches the sherry cask-finished Scotch with cheese from Point Reyes Farmstead Cheese Company in California. The cheese is sharp yet creamy, with a sweetness that builds off of the whisky's richness and dark fruit characteristics. The cheese even seems to activate the spicy tail end of the Scotch. It's a match made in heaven but certainly not the only one of its kind.
Lagavulin 8-Year and Stilton
This pairing is all about like-minded funkiness. The pungency of the English blue cheese plays off of the smokiness and briny nature of the Scotch. This particular age Lagavulin offers some citrus, too, along with a hit of chocolate and char, ideal with the cheese. The thought with Stilton has always been port as the premiere pairing but the right Scotch can link up just as nicely, if not more so.
Laphroaig 10-Year and Smoked Brie
There's not much on the planet like a good Islay Scotch. This exceptional option is anything but shy and builds off of the boldness of smoked brie. There's smoke for smoke and the whisky's vegetal, seaweed and umami notes bring the cheese to life. Even if this style of Scotch is not for you, there's a good chance it will be in the company of this cheese. The spirit and the snack bring out the best in each other. If you can't get a good brie (or smoke one yourself) a smoked cheddar or gruyere will serve well, too.
The Balvenie Caribbean Cask 14-Year and Camembert
If you want a pairing that's a little less aggressive, this one is for you. It emphasizes the smooth fruit and floral notes of the Scotch, giving a slightly candied quality thanks to the rum cask finish. The Camembert cheese is quite the match, like brie but even creamier and a bit cleaner on the palate.
Tips for Pairing Cheese with Scotch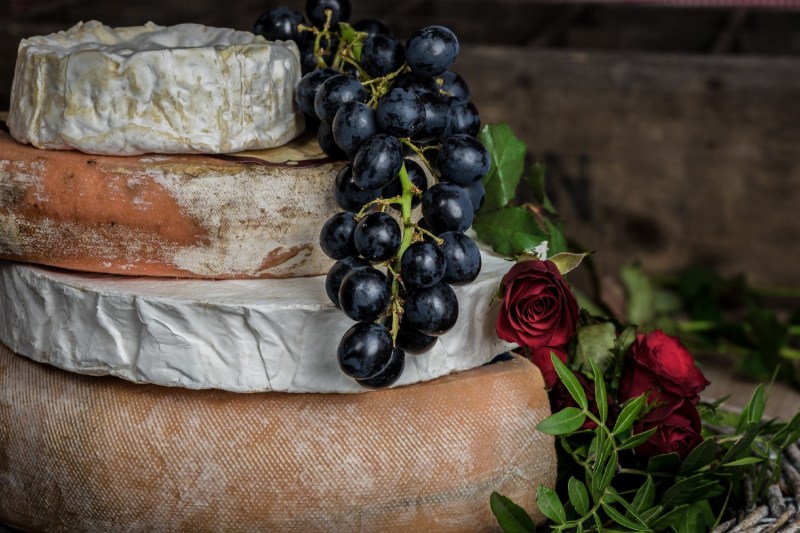 Here are a few items to consider when pairing your favorite whiskey or bourbon. Once you have some of the basics down, you can expand into other cheeses and test out what goes good and what doesn't.
Expand into other whiskey categories (rye, bourbon, Japanese, etc.) and comb through the many offerings of your local cheese shop or supermarket selection.
Pair in terms of intensity. Think stinky cheese with a really peaty Scotch, for example, or a Manchego with a lighter bourbon.
The best piece of advice? Don't be afraid of a little trial and error. You can always stop nibbling on a failed pairing. But the ones that really work will bring joy to your palate.
Editors' Recommendations