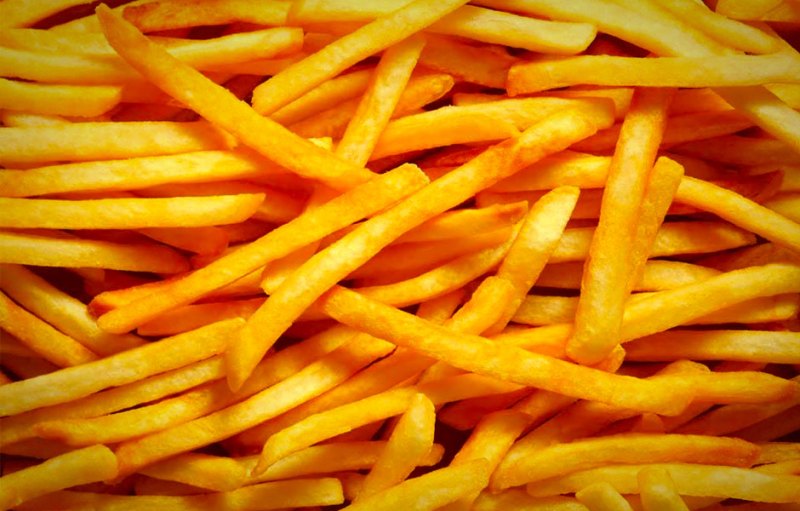 May 28th is National Hamburger Day, and while that majestic sandwich deserves its day, let's not forget about its loyal sidekick: French Fries. Curly, steak, waffle, shoestring, sweet potato, the options are endless, but so are the toppings. Here are some of LA's best spots for French Fries.
Taco Love: Carne Asada Fries
Seems a bit odd that we're starting off in a taco shop, but Taco Love could just as easily be called French Fry Love. The restaurant itself is a new take on taco shops: Marko Velazquez, David Modelo, and Paul Kot got together to create healthy, authentic Mexican food built into a hip, community spot. They've got two incredible french fry options: the Cali Burrito, which is your standard issue burrito stuffed with french fries. That's right: your choice of meat, sour cream, and fries are wrapped up in a tortilla for your eating pleasure.
Save room for the Carne Asada Fries though: cheese, sour cream, guacamole, and your choice of meat are piled over medium-cut, crispy fries. Your life will never be the same.
Smoke's Poutinerie: Poutine Fries
Canada continues to shower us with tribute: Ryan Gosling, basketball (tough to take, but true), and now poutine. It may not be the most appetizing word (take it up with the Quebecoise) but it makes up for that in taste: french fries covered in brown gravy and topped with cheese curds. Smoke's, a Canadian chain, has opened a Hollywood location, serving up hand-cut fries, smothered in their signature gravy and Quebec cheese curds. You can also add on meat, anything from pork, chicken, smoked meat… You'll be drunk on these fries, adding "ehs" to the end of your sentences in no time.
Umami Burger: Truffle Fries
Umami is probably the best place to celebrate National Burger Day: they took a wonderful thing and made it even better. Founder Adam Fleischan deconstructed the burger to understand why it's so universally craved, then rebuilt it stronger, faster, tastier. Umami incorporates a lot of Japanese elements like Shiitake mushrooms and soy sauce into their burgers. Eat them all. But let's not forget our star here: Umami makes truffle fries that make the angels weep. They thin-cut their fries and pour on a truffle cheese sauce, topping it all off with chives. If sweet is more your thing, order the Maple Bacon Fries: sweet potato fries, maple-braised bacon lardons, rosemary Aleppo salt, and chives. Umami, indeed.
Umami Burger has partnered up with Meals on Wheels this year: order a burger on May 28th and Umami will give you a voucher for a free Original Umami Burger to claim in June or you can donate the cost of the voucher to Meals on Wheels.
Editors' Recommendations