Feasting is our column dedicated to cooking, grilling, eating and discovering what's on the menu across America and the world.
When it comes to cocktails, Fairmont Hotels has been on fire this year. Last December, they launched their global Classics.Perfected. program with a kick-off party at the Fairmont Copley Plaza in Boston. And now, the chain of luxury hotels and resorts has unveiled an exclusive new spirit partnership across North America with Los Azulejos tequila. So we headed down to the Fairmont Scottsdale Princess in Scottsdale, Arizona to get the scoop on the collaboration.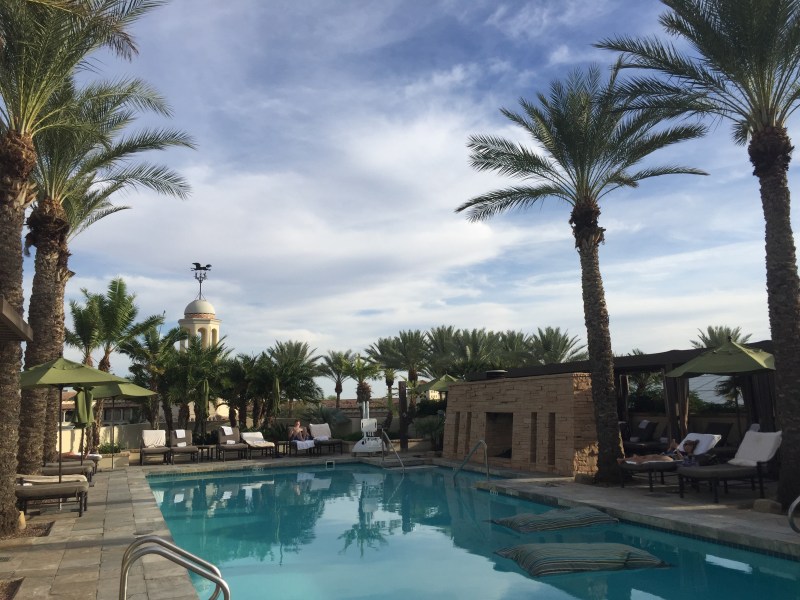 Agave is a special plant because it takes years to mature and the process has to start all over again once it's harvested. Los Azulejos hand-selects the blue Weber agave after it has matured for a minimum of 10 years. It's then cooked in a traditional brick oven, fermented for 48 hours, and then double distilled. The first and last 40 percent of the run is discarded—compared to 20 percent with other brands—to create the purest spirit possible. The collection includes a blanco and reposado, but what's really special is the añejo. It's aged for 30 months in French oak barrels and packaged in clay bottles that are handcrafted by master artisans in Mexico's Puebla region.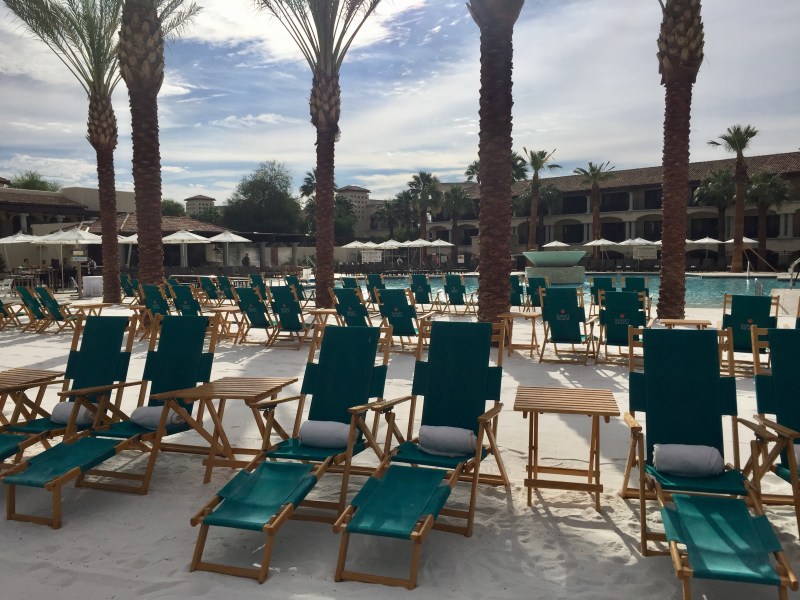 "The foundation of Fairmont's bar program is around using only quality ingredients to create well thought out, balanced cocktails," said Brett Patterson, Vice President of Food & Beverage, Americas. "From their hand-painted artisan bottles to the exceptional flavor, Tequila Los Azulejos shares Fairmont's commitment to outstanding integrity, quality and craftsmanship. We are thrilled to welcome one of the highest regarded tequilas in the world as the newest addition to our esteemed collection of spirit partners."
We were lucky enough to jet down to Scottsdale for the launch, and the kick-off party was a celebration to remember. All four of the property's restaurants contributed a custom cocktail to the bar, including a Flaming Los Azulejos Coffee that sparked every time the bartender added cinnamon. A full raw bar, elaborate cheese table, meaty tacos, and foie gras cotton candy let us sample flavors from across the resort. We settled in by one of the outdoor fire pits with a glass of añejo and hand-rolled cigar for the perfect nightcap.
For the next three nights, we enjoyed the Fairmont Scottsdale Princess' newest expansion, Sunset Beach. Our room overlooked the stunning swimming pool which features a real sand beach and crystal blue waters. It's one of six pools at the property, which also includes the spa's rooftop pool, a splash pool complete with twin waterslides and the resort's main attraction, the Princess Pool and Bar. As Fairmont Gold guests, we had daily access to the Gold Lounge where we enjoyed a complimentary breakfast each morning and late afternoon appetizers to get us ready for dinner at one of the resorts four stellar restaurants. We booked facials at the world-class spa and enjoyed amenities like gorgeous whirlpools, a sauna, steam room and the therapeutic waterfall grotto before and after treatment. But the best part of staying with Fairmont is always the staff—friendly, helpful and attentive, they made us feel at home all throughout our stay.
Editors' Recommendations