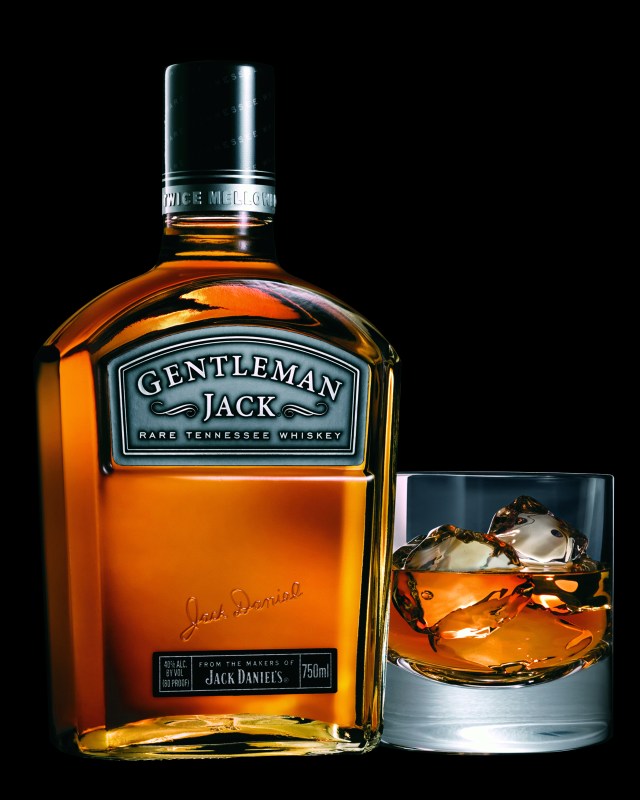 Some people think that the holidays are all about family, food, and giving gifts, when in fact, between us, it's really about good alcohol. Let's be blunt, you're sitting with your in-laws for three hours – you need a drink. You spent all day shopping – you need a drink. You couldn't find a parking space within a one-mile radius of any shopping location – you need a drink (after you finish driving). So, now that all of this stress is done and over, let's find a new excuse. It's really cold out. Thankfully, nothing warms the cockles of the heart (or the gullet) quite like a straight shot of good ole' Tennessee Whiskey. And this is where our good friend Gentleman Jack steps in to save the day and melt the iciest of hearts. We like Gentleman Jack because it is the only whiskey in the world to be charcoal mellowed twice (a filtering process that involves sugar maple charcoal), resulting in a unique smoothness. We spoke to a few New York City local hotspots that were generous enough to share with us some cool bespoke recipes that will keep you warm, and your friends impressed.
Matt Pilieci from New York City's Blind Barber contributed this cocktail:
2 oz of Gentleman Jack
.5 oz Carpano Antica Sweet Vermouth
.25 oz Fernet Branca
.25 oz Cynar (It's made from artichokes! That's one way to get your kids to eat their vegetables – just kidding!)
Add ingredients in a rocks glass, add ice, stir, and garnish with an *expressed lemon peel.
*Expressed lemon peel is a term that means utilizing the oils from the skin. SeriousEats.com has a quick tutorial here
Sarah Boisjoli, the bar manager at The Stanton Social, explained why she likes this particular spirit. "I enjoy Gentleman Jack both as a pure spirit and as a great base for winter cocktails. I don't know how all the men out there do it, but I prefer it neat," she said. Sarah also shared some interesting cocktail ideas that will make you look at Tennessee Whiskey in a whole new way.
Rambling Man
1.5 oz Gentlemen Jack
.5 oz Fernet Branca
.25 oz Lemon Juice
4 Muddled Blackberries
In a mixing glass, muddle blackberries then add Gentleman Jack and other ingredients. Shake well with ice and strain over a rocks glass packed with crushed ice. Garnish with a sprig of mint.
Stout Gentleman
1.5 oz Gentleman Jack
.75 oz Espresso Agave Syrup*
3 dashes Molé Bitters
Top with a stout beer of your choice.
*Espresso Agave Syrup: 2 tsp instant Espresso powder per 1 tbsp Agave syrup
In a snifter, combine Gentleman Jack, espresso agave syrup, and Molé bitters and stir well. Slowly add your stout beer. Garnish with a sprinkling of espresso powder.
Amiguita's Blues Old Fashioned
1.5 oz Gentleman Jack
1 tsp Blueberry Jam
.5 oz lemon simple syrup
.5 oz lemon juice
4 dashes Angostura Bitters
1 muddled lemon wedge
In a mixing glass, muddle lemon wedge then add Gentleman Jack and all other ingredients. Shake well with ice and pour into a rocks glass.
And last, but not least, James Cottingham, the general manager and Master Mixologist of 48 Lounge explains that he uses Gentleman Jack because it is "smooth, easy, and perfectly balanced with a snap of spice and undertone of smoke," he further explains "my style for a sipper, and certainly my kind of whiskey to mix. It's smooth yet complex. With its vanilla, caramel, slight smoke, and overall fruitiness."
James serves up the following classics with a twist.
Negroni Amber
1 oz Gentleman Jack
1 oz Camomile Grappa
1 oz Aperol
Fresh Orange Peel
Southern warmth added to an Italian aperitif designed with Gentleman Jack Whiskey, Aperol and Chamomile Grappa. Garnish with a fresh orange peel.
Cobbler Martini
1.5 oz Gentleman Jack
1 oz Calvados
2 Pieces of cooked apples
.5 oz spice infused maple syrup (maple syrup infused with cinnamon, clove, cardamom, and nutmeg)
1oz sparkling apple cider float (optional)
Cinnamon sugar.
Fresh baked apple cobbler in a glass designed with Gentleman Jack Whiskey, Calvados and cooked apples muddled with a spiced maple syrup and an optional sparkling apple cider float fashioned with a cinnamon sugar rim.
MANhattan

2 oz Gentleman Jack
.5 oz Bauchant
.5 oz Ratafia
.25 oz Averna Amaro
.25 oz Allspice Dram
1 teaspoon blood orange bitters,
2 Dashes of Whiskey Barrel Aged Bitters.
Stir and strain into a martini glass with Laphroaig (a single malt whiskey) and rinse garnish with a blood orange wheel.
Not so OLD FASHIONED

Designed with Gentleman Jack Whiskey, Crème de Cassis, Bauchant Orange Liqueur and black walnut and chocolate bitters over muddled blood orange, and dried cranberries. Fashioned with a red wine caramel rim and crusted with Crushed Pecans and topped with an Averna Amero float.
Muddle 1 Blood Orange wedge,
10 dried cranberries, and 1.5 oz Gentleman Jack
with .75 oz Crème de Cassis and
.5 oz Bauchant orange liqueur. Add
2 Dashes of black walnut bitters and
2 dashes of chocolate bitters, then add an Averna Amero float.
Stir and strain into rocks glass with a caramel rim crusted with crushed pecans.
Let us know which cocktail recipes you've tested and how they've turned out. If you have any drink recipes of your own, shoot us an email. Cheers!
Editors' Recommendations