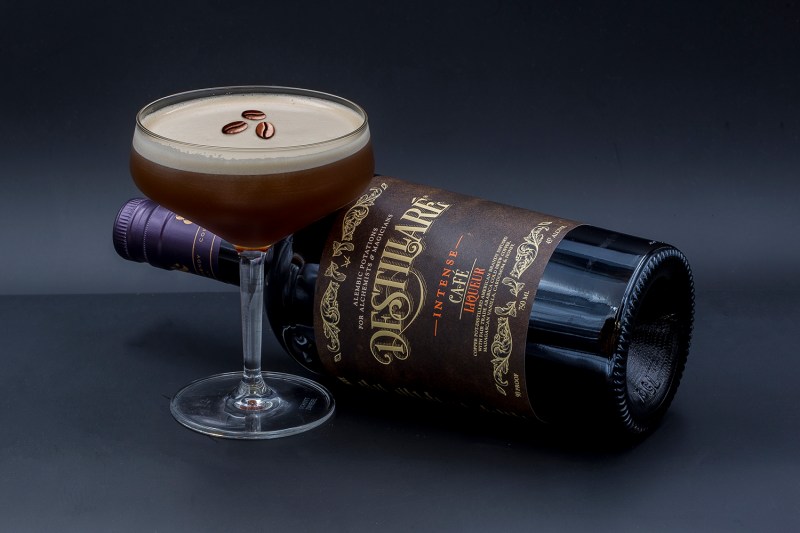 Since opening in 2014, Louisville's Copper & Kings distillery has made a name for itself by making high-quality gins, brandies, and more in a landscape that is primarily (okay, almost exclusively) known for bourbon. Recently, too, they opened Alex&nder, a cocktail bar located at their distillery, which shakes and stirs up craft cocktails that showcase the wide variety of spirits they make (more on those cocktails in a little bit).
One of their newer lines, Destillaré, started with Orange Curaçao, which we profiled a few years ago. Now, C&K is expanding the Destillaré line again (it's since produced a pomegranate spirit and a Mistelle) with two new expressions, Intense Chocolat and Intense Café, both of which we've gotten to play around with, and we can say – you're going to want both for your summer cocktail-making.
Both spirits start with a copper pot-distilled American brandy. From there, Caribbean cacao nibs and honey are added to the Chocolat while the Café is infused with fair trade Arabica cold brew coffee, Madagascan vanilla, cardamom, and honey. Both of the resulting products are, as the names indicate, intense. At 45% alcohol by volume each, not only are the flavors nothing to shake a stick at, but the proof is also higher than many other liqueurs, giving you more bang for your buck.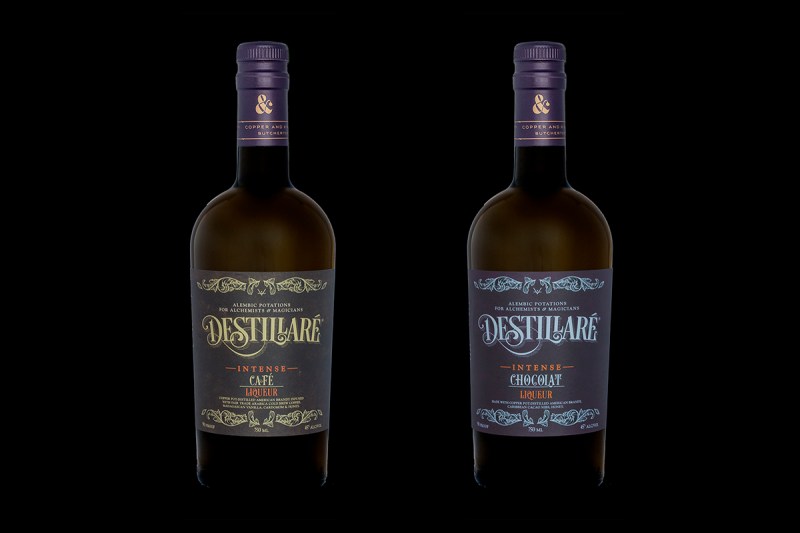 But, you may be saying, why are they perfect for summer? They sound heavy and dark, much more suited to fall or winter drinks!
It's precisely because they sound like they are heavy and dark, and yet are not. The spirits deliver big flavor without feeling heavy on the palate. This leaves each of the spirits primed and ready as either the main player in a drink (think about how nice a chocolate-covered orange Sidecar would be on a hot day) or as a secondary ingredient that will take your drink to the next level (who doesn't like an espresso martini nightcap from time to time?)
To wit, we also weren't above mixing up a few Chocolat and tonics.
Need more ideas for what to do with the drinks (and how you can use the spirits this summer?) Below you'll find two more drink ideas, a take on a White Russian and a Brandy Alexander, that each utilizes the spirits in delicious ways.
Copper & Kings Destillaré Chocolat and Café are available now and retail for around $35 each.
Brandy Alexander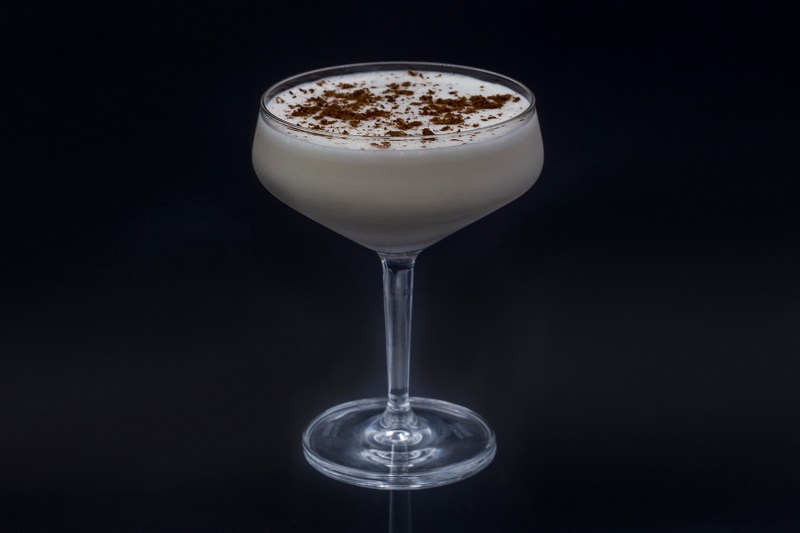 1.5 oz Destillaré Intense Chocolat
.75 oz Copper & Kings American Brandy
1 oz cream
.25 oz demerara syrup
Method: Combine ingredients in shaker. Add ice & shake. Strain into a coupe. Garnish with grated nutmeg.
White Russian
1 oz Destillaré Intense Café
1 oz Copper & Kings Immature Brandy
.5 oz simple syrup
Cream
Method: Build in an ice-filled rocks glass and stir. Top With cream. Garnish with espresso dust.