Cooking and spending time in the kitchen is a part of life. Even the most reluctant cook among us needs to prepare a meal now and then no matter how enticing takeout might be. Fortunately, this selection of cheap kitchen accessories is an amazing way of making cooking more exciting as well as far more convenient. Each of these gadgets will upgrade your normal kitchen routine, or simply makes a regular task so much easier than before. They truly will change your life. Here's a rundown of what to buy for your home.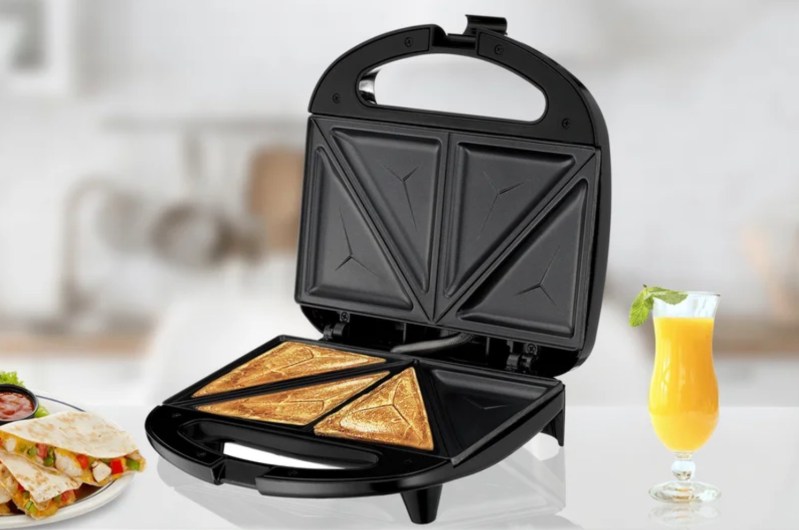 Everyone loves a grilled cheese sandwich, right? It's the ultimate comfort meal. They work whether you need a late-night treat or you want a delicious lunch in between taking busy work calls. This Lumme Sandwich Maker is super easy to use, allowing you to make grilled cheese to your heart's content and so much more. You can also use it as a panini press for a fancier sandwich or you can even make omelets. How about a day's worth of meals made from this baby? You won't be disappointed.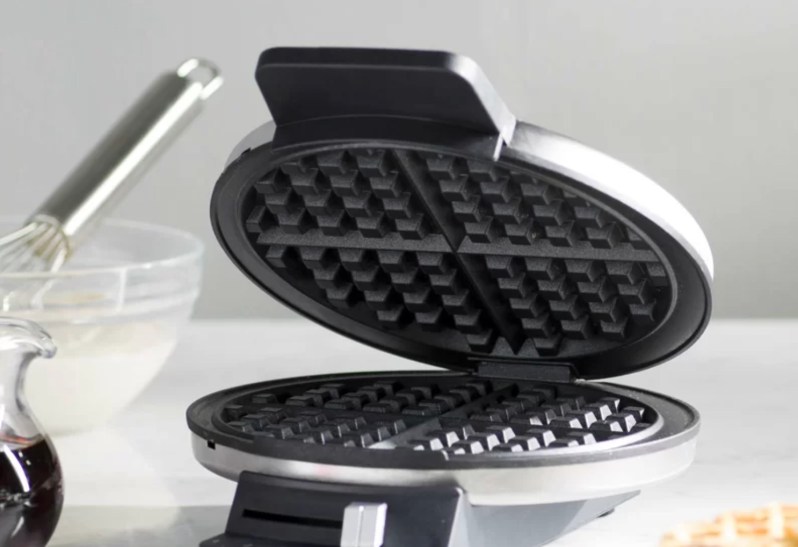 The tastiest breakfast treat of them all is even easier to make once you buy this Cuisinart Round Classic Waffle Maker. The simple "ready to bake/ready to eat" indicator lights take all the guesswork out of preparing some waffles in this waffle maker. Just pour the batter in and use one of the five browning controls to get it just right. We can't decide if waffles and bacon or chicken and waffles are best so we recommend trying both a lot to help you figure out the true king of waffle-based meals.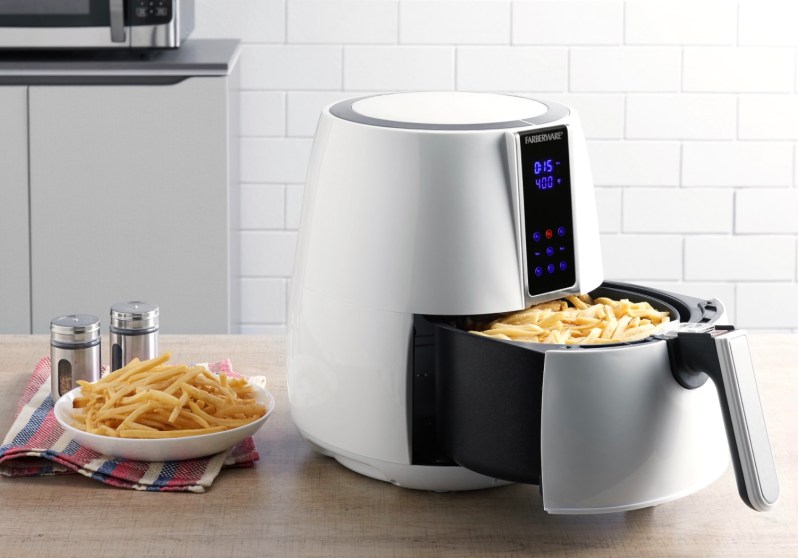 Sick to death of hearing about the wonders of air frying? Too bad, because there's a reason why we did a whole roundup on the best air fryers out there: Air fryers are awesome. That's because you get to enjoy all the craveable good stuff like fries and fried chicken while knowing you're using far less oil than ever before, meaning your tasty treats aren't so unhealthy after all. They're also a great time-saver with this Farberware Air Fryer coming with eight preprogrammed options so you just toss the food in and hit the button. What could be better, right?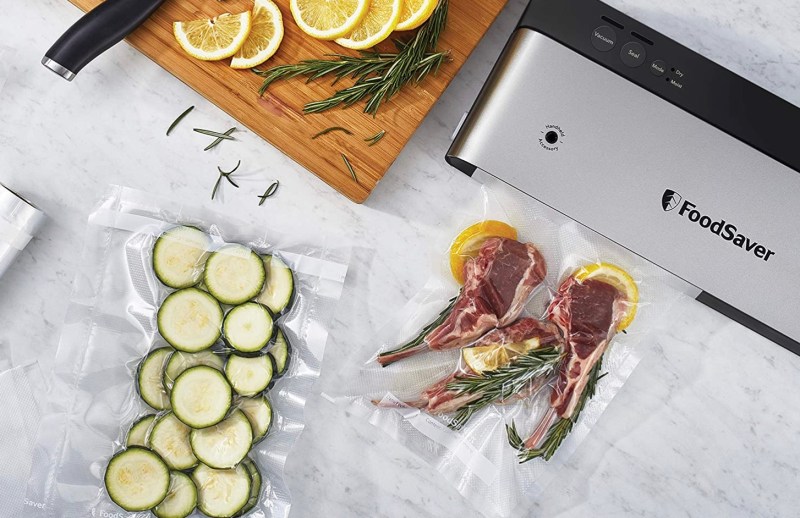 Once upon a time, you probably looked with scorn at people who got excited about label makers or vacuum-sealing machines. And here we are, getting excited at a vacuum-sealing machine. This FoodSaver Vacuum Sealing Machine is going to be useful though. It means you can keep food fresh for longer in the freezer — up to 5 times fresher than the usual storage methods. Plus, you can save space which is always useful. A middle-aged idea it may be, but you can't deny it's super useful.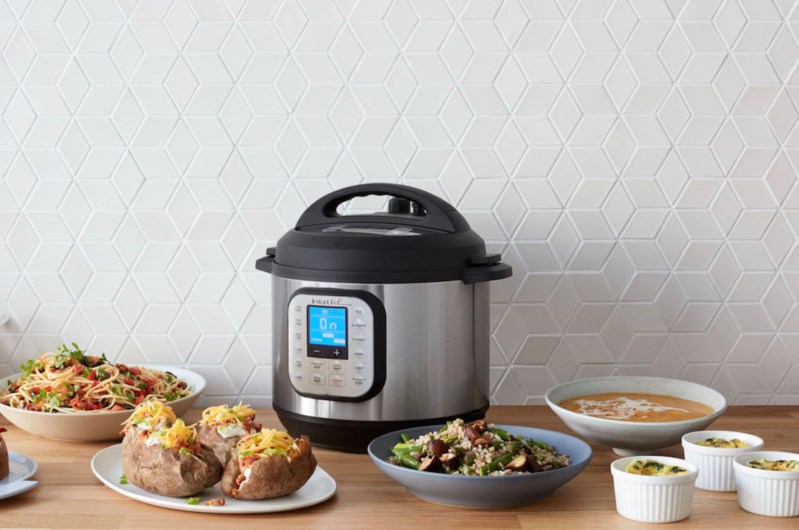 An even better timesaver than an air fryer, this Instant Pot Duo Mini 7-in-1 is amazing if you want to cook delicious stews and curries with minimal effort. We've talked a lot in the past about why you should buy an Instant Pot if you haven't already and you really truly should. This one is fantastic, offering pressure cooking, slow cooking, rice cooking, steaming, sautéing, and so much more cool stuff ending in -ing. If you want to impress someone with your cooking skills, this will look like you put a lot more effort in than you actually did too.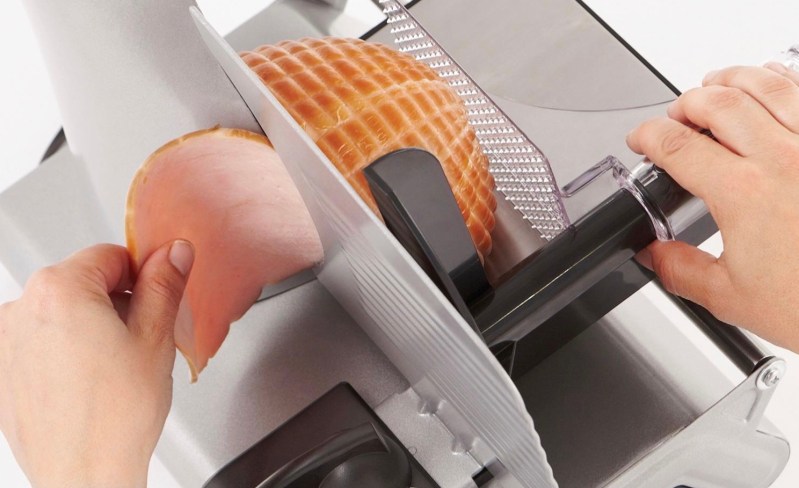 If you love how your favorite deli slices up your favorite cheeses and meats in just the right way, you're going to love this Bella Electric Food Slicer. You can slice up food easily without having to worry about cutting your hands thanks to a clever design and blade guard that means that just won't happen. The best sandwiches involve perfectly sliced ingredients so that every morsel tastes amazing. This food slicer is genuinely going to change your lunchtimes forever.
If you want the perfect hot dog every time, you're going to need the Candery Hot Dog Roller. Its sole purpose in life is to help you grill the perfect hot dog, with a capacity for up to 6 sausages at any one time. That's enough for the whole family or for an incredibly indulgent meal just for you. A removable drip pan means everything stays good and tastier than before. It's the ideal party piece.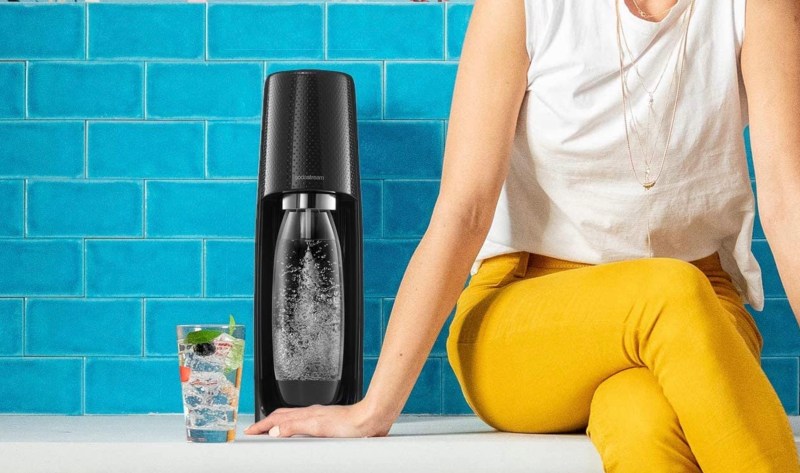 Water tastes boring. It's a simple fact of life. This SodaStream Fizzi Sparkling Water Maker does exactly what you'd expect with a name like that — it makes it easy to turn dull and plain water into sparkling water within seconds. It doesn't even require electricity so you can do it anywhere you like. Just add some delicious flavors from SodaStream and you have a far superior drink than ever before.
Wondering what is Sous Vide cooking? It's kind of amazing. By placing meat or fish in a water bath (via a container) and measuring its temperature through this gadget, you can cook the most delicious tasting meats you've ever experienced. We're talking restaurant-quality here thanks to the wonders of the simple yet impressive technology. It works for more than just meat too but we're just too busy thinking about a succulent steak right now to tell you.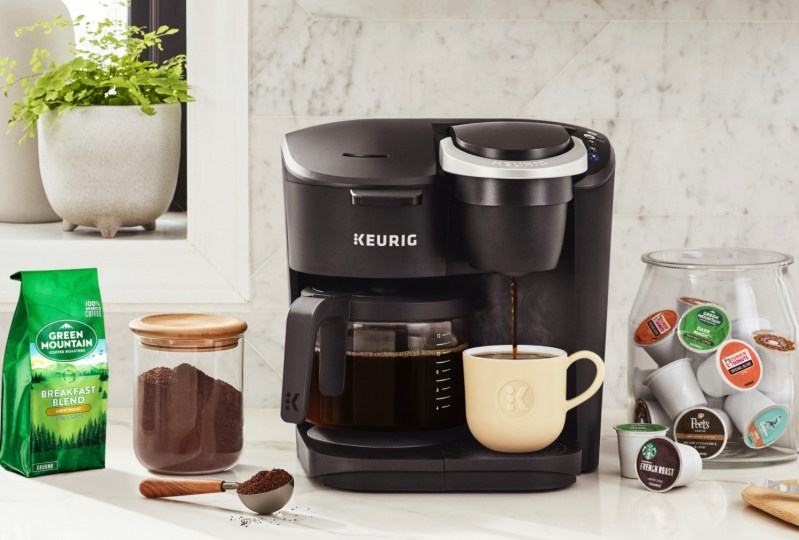 Coffee is everything and this Keurig K-Duo Essentials Coffee Maker is exactly how you need to begin each day. It uses both K-Cup pods and ground coffee so you have plenty of choice in how you want to make your cup of joe, and it's able to brew 8-, 10-, or 12-oz cups depending on how much caffeine you need right now. It can also brew up to a 12-cup carafe so if you're having a really really bad day, you won't have to keep setting it back up. We're not judging at all.
It's important to treat your beer right which is exactly why the GrowlerWerks Carbonated Growler is a must-buy. It'll keep your beer fresh for weeks and there's room for 64 oz of it. We're not saying you'll need to store it for weeks because hey, the weekend comes around often, right? But it's great to know that this growler will keep your beloved nectar safe in the meantime. Its carbonation cap automatically regulates the pressure so your beer is kept at an optimal carbonation level at all times. You won't be disappointed.
Editors' Recommendations