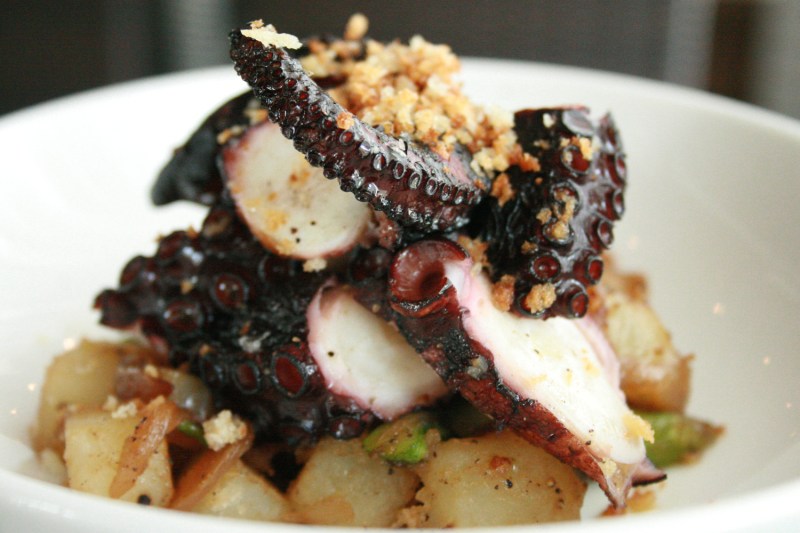 Feasting is a column dedicated to cooking, grilling, eating and discovering what's on the menu across America and the world.
We love a restaurant that puts seasonal and locally-sourced ingredients first, but what about a kitchen that celebrates culinary traditions and indigenous produce from all over the United States? Enter Cotton & Rye, an American restaurant located just minutes from historic Downtown Savannah, GA. The brainchild of two chefs and a beverage director with experience working for the likes of Michael Mina, Geoffrey Zakarian and Allen Susser, Zach Shultz (owner), Kimberly Whitestone (GM, beverage director) and Brandon Whitestone (chef, partner) came together in Savannah where they began to create Cotton & Rye in 2013.
To learn a little more about what's going on in the Cotton & Rye kitchen, we caught up with Kimberly to see what's cooking at the restaurant this spring.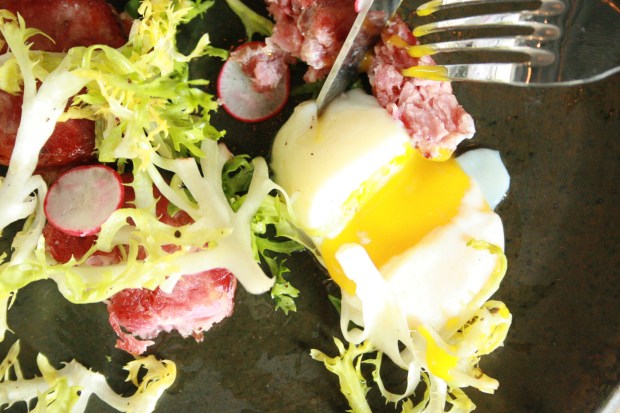 You and your team have worked all over the southern United States. What made you want to open Cotton & Rye in Savannah, GA?
We did actually looked all over South Florida for a location, but nothing really spoke to us and that particular market is extremely saturated in restaurants already. Zach is from Savannah and decided to come back here during our search. Brandon and I planned a vacation to visit him in April of 2013 and realized what a beautiful, engaging city she really is. We fell in love with Savannah, Zach already loved his hometown and with it truly being on the cusp of blowing up on the culinary scene, it was a no-brainer.
Your menu has one of the best sides sections we've ever seen – diners have so many different vegetables to choose from. Do these ingredients rotate with the seasons?
The vegetables do rotate with their availability. We only source our food from within the borders of the United States to ensure the product is in season and available to arrive fresh to us. If you really think about it, sourcing from all of the states really offers us so much diversity in this regard from Hatch green chilies from New Mexico to strawberries from California, Florida or Georgia. It's actually quite fun for chef to keep up with all the growing seasons throughout the regions and bring cool products to our guests.
Related: Our Favorite Places in Savannah, GA
A lot is done in house at Cotton & Rye – you bake bread, pickle and make charcuterie. Why did you make the decision to go the extra mile and make them homemade rather than find a local purveyor to do the heavy lifting?
Although there are some great bakers in town, chef is very passionate about watching over the process of what goes out of our kitchen. At all times, we know EXACTLY what's in each dish and in this allergy-ridden day and age, we are better prepared to take care of our guests properly and remove any of the guess work. Besides the guaranteed-fresh aspect, the kitchen air fills with the fresh bread baking, the sound of the mixers preparing the desserts becomes a peaceful white noise and the team, both BOH and FOH, can feel confident they know all they need to about the products in house.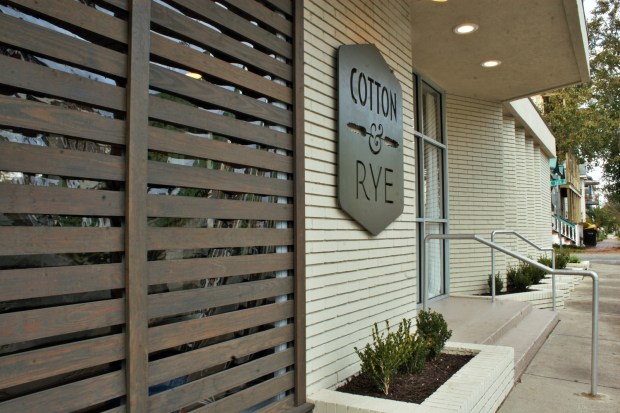 What are some ingredients you're looking forward to featuring this spring?
Chef just started working with ramps, green garlic, leek, peas and softshell crabs this week. We work with Canewater Farm out of Darien, GA closely, and they're preparing to release various tomatoes, sweet peppers, apricots, melons and artichokes. A lot of these items have also found their way onto our Four Roses Master Distiller's Dinner on April 12, 2016. He was newly appointed in September, and we will be the first restaurant in Georgia to host him.
To learn more and see the full menu, visit cottonandrye.com.
Editors' Recommendations