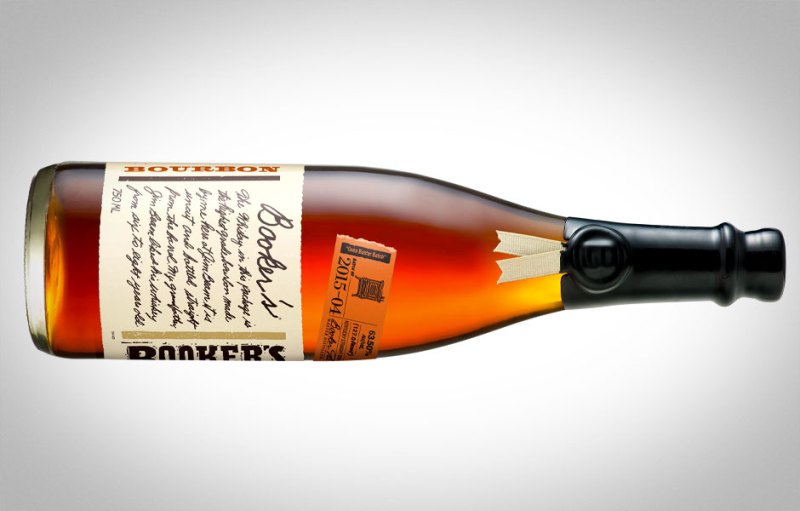 Over the course of this year, we've been covering Booker's Bourbon and their periodic, limited edition, small batch whiskey releases. First there was the "Big Man, Small Batch," then there was "Dot's Batch," followed most recently by "The Center Cut."
This month, Booker's has unveiled their fourth batch in the series—the "Oven Buster Batch." The unusual name comes from a favorite Noe family story. When Booker Noe was developing his early batches of bourbon, his wife, Annis, took a bit of the work-in-progress whiskey to add some flavor to one of her pork roasts. Since Annis was keen on using bourbon in her cooking, adding the whiskey was second nature. But on this particular occasion, she blew the door off the oven—all because of the bourbon's high proof.
RELATED: Friar John Cor: Father of Scotch Whisky
Each of the Booker's small batch releases comes with a custom label, featuring a special illustration. The "Big Man, Small Batch" had an illustration of Booker Noe in a rocking chair with his dog, Dot; "Dot's Batch" featured an image of Dot herself; and "The Center Cut" displayed Booker Noe's favorite cut of meat. To honor the "Oven Buster Batch" (and the family tale), this addition of Booker's features an image of Annis' oven on the label.
At 127 proof (63.5% alcohol), the "Oven Buster Batch" is actually the lowest strength of the Booker's small batch releases this year. But the lowest proof Booker's Bourbon means that the whiskey is one of the stronger spirits on the market. The "Oven Buster Batch" is also the youngest of the small batch bourbons at only six years, five months and twenty days. It is darker in color than some of the other small batches and features a more prominent vanilla flavor and has a smoky aroma with notes of caramel.
The "Oven Buster Batch" has just hit the market and at $59.99 per bottle it's likely to go fast. So if you show up to your liquor store and the supply is gone, don't say we didn't warn you.
Editors' Recommendations