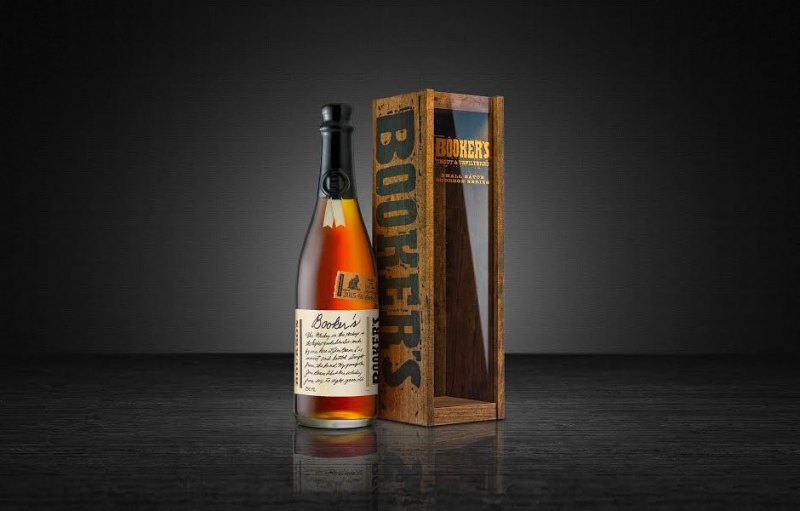 As you may have noticed, we at The Manual are big fans of Booker's Bourbon. So imagine our thrill when the good people at Booker's told us about the unveiling of their Booker's Bourbon Batch 2015-1—the first of a new line of small batch bourbons to be released during this calendar year.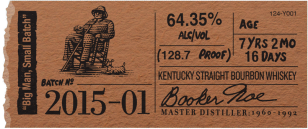 The Booker's Bourbon Batch 2015-1 is nicknamed "Big Man, Small Batch" and is being released to the public to celebrate Booker Noe's legacy as well as to provide "a little more insight into who [Booker] was and his love of creating great bourbon." The bottles will all feature a custom label with the iconic visual of the late Booker Noe sipping bourbon in his rocking chair with his dog, Dot, by his side. The labels give the small batch bourbon an even more intimate feel—as if this bottle was placed in your possession by an old acquaintance or family member who was truly passionate about their whiskey.
Related Post: Booker's Bourbon Celebrates 25 Years of High-Proof History
Like the 2014 small batches celebrating Booker's 25th anniversary, the 2015-1 bourbon is a natural proof bourbon, which means it is bottled between 121 and 130 proof. At 128.7 proof (yes, you read that right—it is 64.35% alcohol), this bourbon is no joke. It is aged seven years, two months and sixteen days and culled from seven different rack houses, which provides the bourbon with a complex flavor featuring noticeable vanilla notes in both taste and the nose. The people at Booker's recommend drinking the "Big Man, Small Batch" either with ice or cut with water. So those of you that prefer to drink your whiskey neat, take note.
If the "small batch" description didn't clue you in to what is going on here, let us spell it out—this bourbon is only available for a limited time. That means as soon as you finish reading this article, you should be on your way to checking out this excellent addition to the Booker's small batch tradition.
Editors' Recommendations