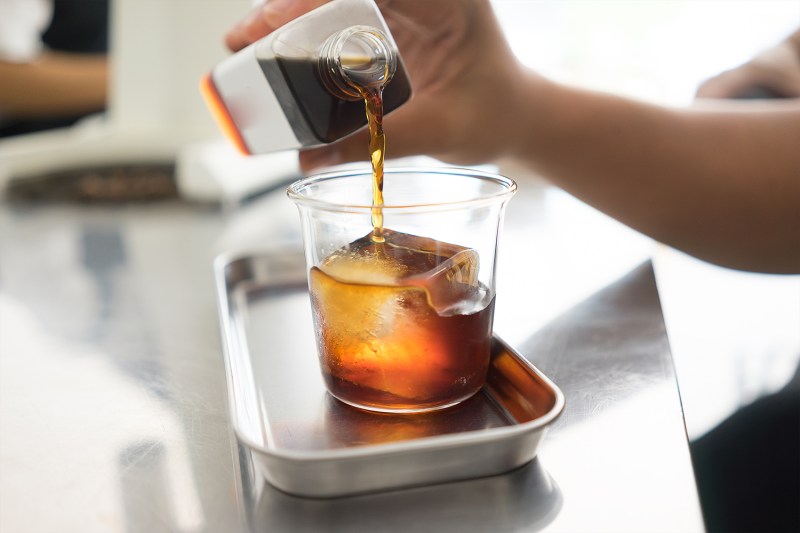 Mixing alcohol and caffeine, one might think you'd come out dead even. But that's not really how hard coffee works. The wondrous drink often made with cold brew offers the right kick on both ends of the spectrum, giving you a little jolt of energy while calming the nerves as well.
Coffee by nature does quite well with booze. It shows up in great cocktail recipes (not just coffee cocktails), in exceptional coffee beers, and in tasty liqueurs. For true coffee lovers, hard cold brew is the best way to go as the flavor of the coffee beans shines through. Plus, they are all kinds of refreshing on a warm afternoon.
Sure, one can easily go off the deep end. It's a slippery slope that can lead to abominations like Red Bull and vodka. We prefer to keep things in check with some hard coffee options that allow you to keep functioning, should that be your desire. And if you want them to power you through the wee hours of a party, that's fine too. Simply drink more of them. Just don't get the jitters.
Related Reading
Best Overall: Mad Bean Company
Mad Bean has struck a balance in the small but growing category otherwise known as spiked java. With an ABV of 4.5% and enough of a coffee backbone to boss the alcohol and other ingredients, it's a model citizen in terms of balance. It tastes like something a bartender might concoct, so grab your favorite glass.
Best Boozy: Mr. Black
Made from cold brew, this liqueur isn't so heavy that it can't be enjoyed neat. It's also a great bottle to have at your disposal for spiking your favorite cup of Joe or hitting with some cream and drinking after dinner. It's boozy, sure, but at 25% ABV, it's actually quite tame from a mixing standpoint. And it's a nice addition to your bar as it looks a bit like a statuesque penguin.
Best Sugar-Free: Bomani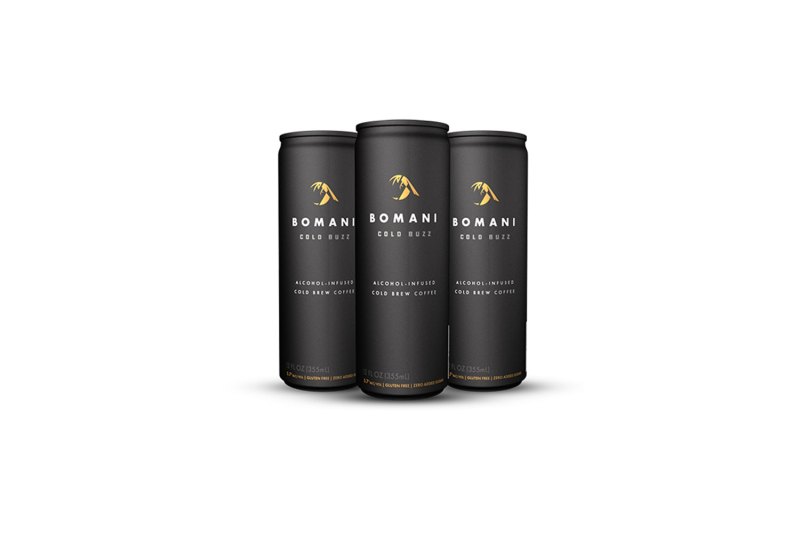 If you're watching your health numbers, Bomani has you covered. This so-called cold buzz contains no sugar, is gluten-free, and touts zero carbs and a modest 110 calories. There's also a vanilla flavor pack. The sampler pack comes with eight cans and starts at $32.
Best Import: Newground Hard Nitro
This delicious Dutch option is a self-described hangover cure. We're not entirely convinced of that, but it is delicious. Adorable can aside (I mean, the logo shows a bunny taking a jackhammer to a coffee bean), it's very pleasant, with a round, creamy texture that lasts and lasts.
Best Variety: Cafe Agave
Cafe Agave's line comes in a bit hot at 12.5% ABV, so we prefer them as a weekend sipper or nightcap. Made from dark roast Arabica beans, you might expect a heftier drink, but that's not really the care. The darker-toned coffee actually stands up to the increase in booze, without imparting any unwanted bitterness.
Best Flavored: Rebel Berry Crisp Latte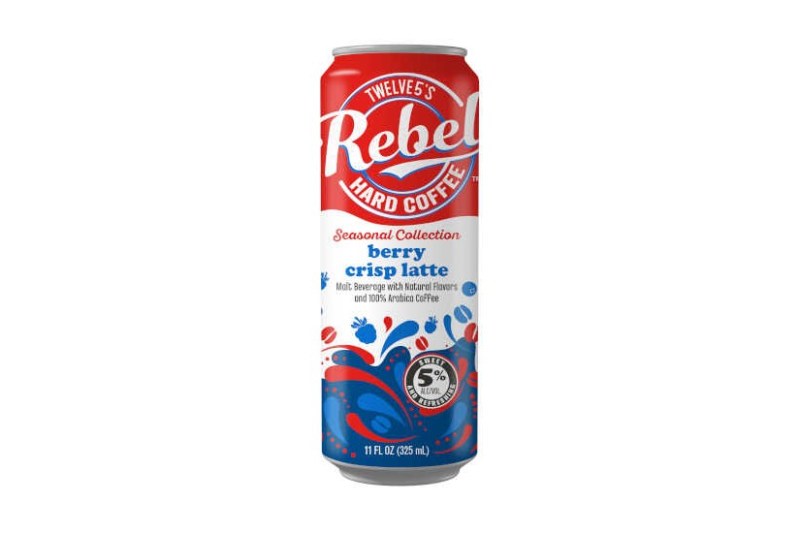 If you're up for breakfast in bed some weekend, start here. This flavored spiked coffee drinks like a small meal you would get at your favorite corner cafe, plus some hooch. It's part of the brand's seasonal line, which they'll likely be tinkering with going forward. So, look out for other intriguing flavors on the horizon.
Best by a Brewery: Guinness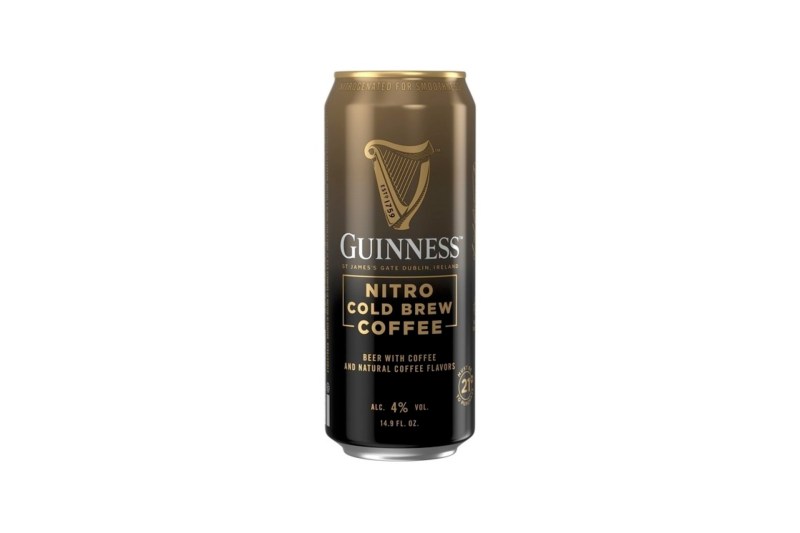 The smoothest option on the block, this brewery-made brew is like velvet on the palate. That's what we've come to expect from the stout masters at Guinness, but it goes next level thanks to the satinlike qualities of nitro coffee. Enjoy the texture while sipping neat, or try it with a snickerdoodle or small scoop of gelato.
Shop at Drizly
Best in Moderation: La Colombe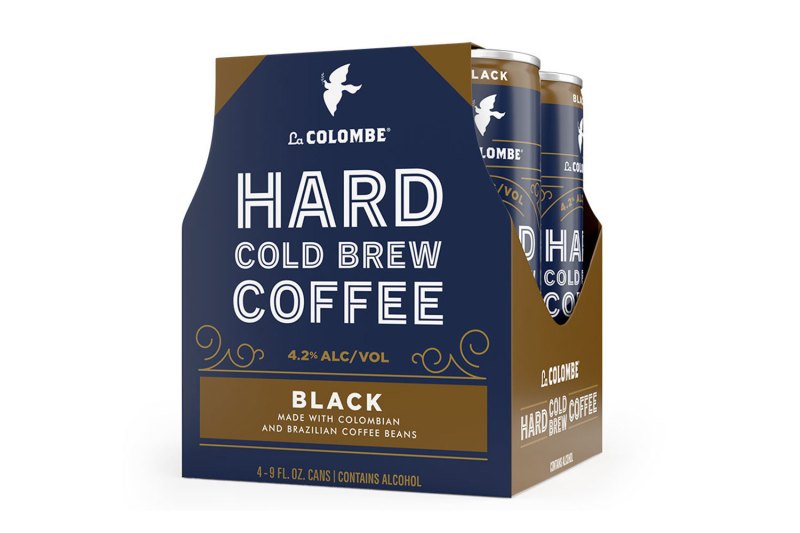 Clocking in even more moderate than most light beers, this featherweight option is ideal for keeping things professional during a bout of day drinking. The roast level is right where it should be, and there's zero heat from the dialed-in amount of added alcohol. That said, they will sneak up on you if you don't pay attention.
Shop at Drizly
Best NA: Bailey's
We know, it's an outlier, but sometimes you want the weight and flavor of a spiked coffee without the potential repercussions. Enter this flavored number from Bailey's, as decadent as most restaurant desserts yet surprisingly drinkable. You can be a heathen thirsty for riches without the hangover, and this canned option is sweet, pastrylike proof.
Editors' Recommendations