Ever tried tequila? United States drinkers love this notorious Mexican liquor as it is the leading market for this foreign drink, according to International Wine & Spirit Research. What most consumers don't know, however, is that tequila is mezcal, one of many liquors that originate from distilling the succulent agave plant. Like bourbon is to whiskey, tequila can only be produced in Jalisco and three surrounding states using at least 51 percent blue agave. Mezcal, on the other hand, can originate from an array of different agaves in 13 of Mexico's 32 states.
Like its whiskey northern cousin, mezcal offers a journey across the palate from smoky Oaxacan spirits through floral, fruity, earthen, and even sour flavors. Agave takes eight to 30 years to mature, is hand-harvested, and, if done right, smoked and fermented with manual labor. This results in a rich, complex spirit that can be complicated for the beginner to navigate.
If you're looking to enter the wonderful, complex world of mezcal, but don't know where to start, The Manual has got your back. The following are five examples that represent the blue-green speared tip of the mezcal world. Let these guide you on a journey into Mexico's most complex spirited nectar.
A Prime Mezcal Mixer — Illegal Espadín
Mezcal Espadín describes the types of agave plant that it comes from. Espadín is to Mezcal what blue agave is to tequila — 90% of all mezcals are made or blended with espadín agave. In manufacturing the mezcal, mezcaleros roast harvested espadín agave in an earthen pit to prepare it for distilling, resulting in a smoky spirit.
Most mezcal imported from Mexico is from Oaxaca in the southern part of the country. Illegal is produced by fourth-generation mezcaleros in Oaxaca's Santiago Matatlan Valley and is a great mixer. Espadín is typically un-aged alcohol, which is lighter and less aggressive. This hint of smoke is the perfect accompaniment to a margarita or Paloma and Illegal Mezcal.
Illegal is so-named because founder John Rexer used to smuggle mezcal out of Mexico to serve at his underground music club in Guatemala. The moniker also aims to bring awareness to the socioeconomic inequities involved in illegal migration, a cause that Rexer also supports with donated proceeds to progressive causes.
For a full-bodied mezcal experience, that's easy on smoke, but lingers in a heated mouth, give Illegal Espadín a shot.
A Smoky Treat — The Producer Tepeztate
Outside of espadín are dozens of different agave plants that all yield different types of distillations. A modernizing marketplace, however, means that many of these brews are disappearing because of their rarity and the time required to produce them. Tepeztate, for example, comes from the agave marmorata plant, takes 15-25 years to mature, and now requires sustainability efforts to help conserve its production. Enter The Producer.
In an homage to people who seek quality and detail in their edibles, The Producer puts out a minimalist bottle meant to transport consumers to small Oaxacan villages where labels can be a simple piece of masking tape.
Towards this adventurous temperament, The Producer's Tepeztate mezcal features a native coastal Oaxacan agave that Maestro Celestino Sernas ferments in copper pot stills for 13 days. This open-air fermentation lets the liquid breathe in the sea air, adding a subtle salinity and dryness that expresses its terroir above Tepeztate's deep, mysterious smoke.
A Royal Tropical Breed — Fósforo Tobalá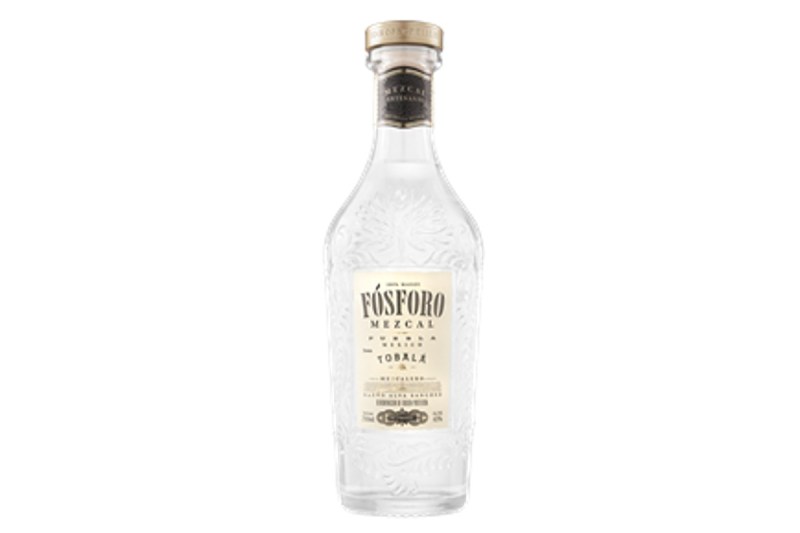 A small agave varietal that packs a powerful punch, the Tobalá grows at high altitudes and features broad, spade-like leaves. Known to many as the king agave, Tobalá can only grow from seed and is becoming increasingly rare. The compact size of this agave yields limited quantities of mezcal and takes eight to 15 years to reach maturation. This agave offers intensely aromatic mezcal with complex notes of tropical fruit.
Fósforo, founded by the wife and husband duo of Lisa Detwiler and Jim Cramer, is produced using hand-harvested tobolá agave, cooked in underground pits for almost a week. After a slow, ten-day wild-fermentation, the fermented mosto is distilled to extract a complex, yet balanced joven (young) mezcal — un-aged and crystal clear. On the nose are aromas of ripe fruit, bell pepper, and honey above wet stone and a smoldering campfire. On the palate, Fósforo's Tobalá bursts with grilled flavor — lively notes of cooked agave, caramelized pineapple, and fresh herbs that give way to a smoky-smooth finish.
Elusive Earthen Spirits — Bozal Chocolate Coyote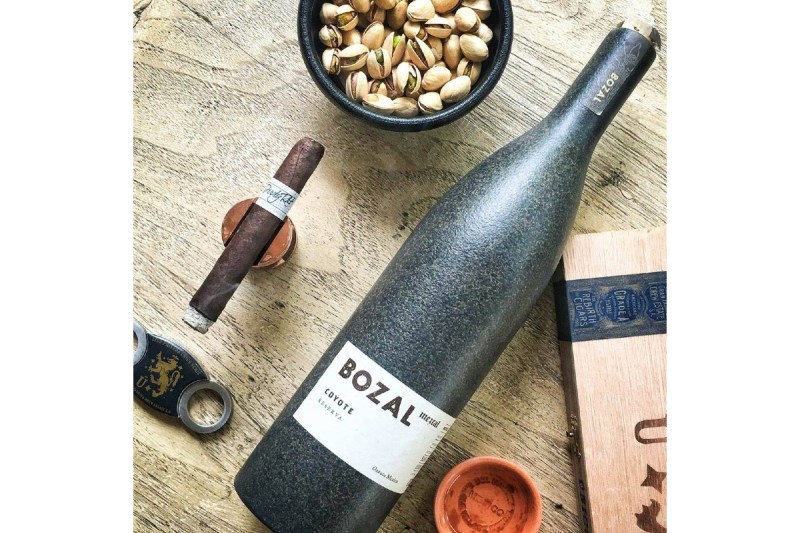 Another rare agave, Bozal Mezcal sources coyote from Villa Sola de Vega in Oaxaca. The varietals harvested within this region produce a mezcal with flavors that are exotically intense, with rich earth tones and savory smokiness.
An alternative to commercially-produced mezcals, Bozal is a 100% artisanal alcohol made in Oaxaca and Guerrero, where indigenous varieties of wild agave grow on steep hillsides. Typically characterized by herbaceous and earthy aromatics with a spicy finish, Bozal brews an excellent expression of coyote's singular expression.
An earthy and slightly smoky entry leads to a mid-palate that is driven by flavors of minerality and rich dark chocolate. With a dry and balanced finish, Chocolate Coyote is a mezcal crafted for sipping and savoring its complex character.
Finding Mezcal is Tough But Worth the Effort
You may have to do a little legwork to add the above mezcals to your liquor cabinet, but it's worth the effort to gain entrance into mezcal's elaborate offerings. If you find yourself enjoying the experience and wanting to explore more, you might consider connecting with a local mezcal bar or even taking an adventure to mezcal's source in Mexico. The world out there awaits.
Editors' Recommendations