With cocktail culture exploding in every major city in the US and in may other cities around the world, one place you might not think of as having a cocktail culture is West Africa. You will soon, though, if Caesario de-Medeiros and his new online show, The Barman TV have anything to do about it. The show, which is currently airing its first season on YouTube, is a competition-style show that brings in West Africa's best bartenders to showcase their talents and have the potential to further their own bar education while on the global stage.

In West Africa, there has been traditionally a bottle consumption culture rather than a cocktail culture.

"It's a behavior. Even if you're just going to have four or five shots, you buy a bottle and leave it behind, and come back and drink it the next time. That's how consumers behave in Nigeria," de-Medeiros says.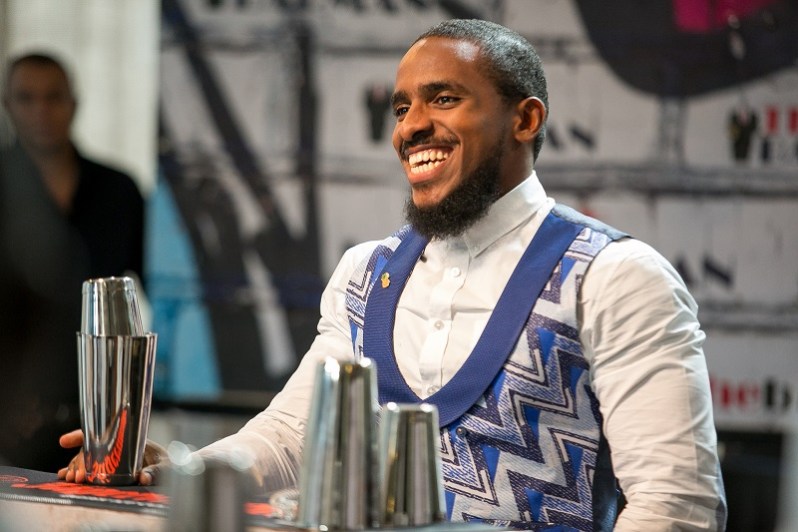 While there's nothing wrong with this, de-Medeiros realized there was a great potential for bartenders in West African countries to up their game. With a background in hospitality and service, de-Medeiros opened one of the first cocktail bars in Nigeria. From there, he began teaching and training other bartenders, spreading the gospel of cocktails, one drink at a time.
It was because of this training that, he says, he wanted to start the show. It's one thing to educate a few bartenders here or there, but it is something completely different to be able to educate bartenders in multiple countries and, while doing so, also educate the consumer base who will be ordering from those bartenders.
Thus, The Barman TV was born.
Education, above all, was the most important goal for the show from the outset.
"How do you know what a badly made anything is if you've not had a good version of the drink?" From there, he says, he wanted to create aspiration. If bartenders see the possibility out there, they'd hopefully push themselves to learn more and raise the game across the board.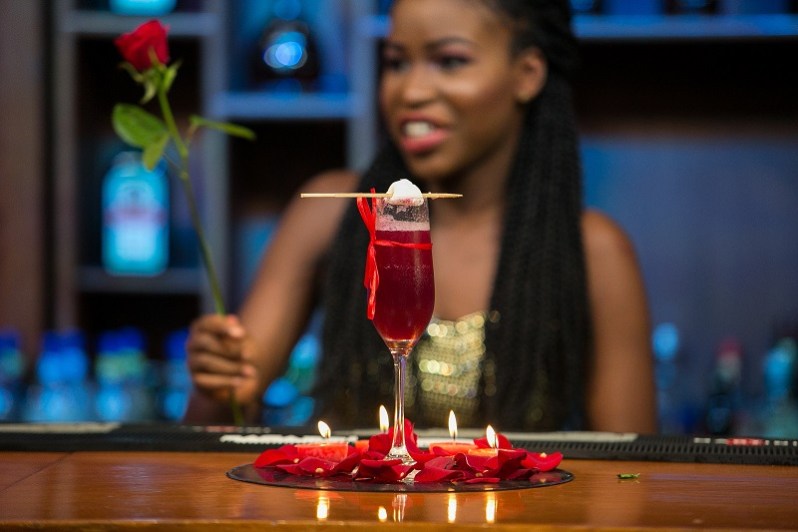 Behind education, de-Medeiros says he wanted to bring attention to native ingredients and promote a consciousness of the bounty around them.
"Many bars import many of their ingredients, which is not sustainable. We're pushing really hard to showcase indigenous ingredients," he says. "In the fourth episode, for example, the bartenders create takes on the Negroni. The twist is we took out Campari. We wanted them to work with African root bitter infusions and see what can be done."
The first season featured bartenders and bars from Nigeria and Ghana and Johnson Dogbey, formerly of Sandbox Beach Bar in Accra, Ghana, was crowned champion while Patience Adjei (the only woman to make it into the competition) and Joel Mensah—both of Carbon Night Club in Accra—were named runners-up. For Season 2, de-Medeiros says, he hopes to add ten more countries in West Africa, before ideally moving across the continent to include East Africa in Season 3. By Season 5, he says, he hopes to be able to have a competition that involves the entire continent.
Want to learn more about West African cocktail culture or watch the first season? Check out their page on YouTube.