Historically speaking, England is the undisputed birthplace of gin. True connoisseurs of the spirit, however, might consider a trip halfway around the world to Singapore. Here, one of the city's most striking and mysterious buildings is home to Atlas — a surprising, destination-worthy bar that may house the world's most extensive gin library.
Locals refer to Parkview Square as the "Batman building" or "Gotham Square." They're fitting nicknames given the 472-foot skyscraper's grandiose and imposing architecture that makes it one of the most recognizable in Singapore. That it's among the swankiest, most expensive addresses in the city — its tenants include the Honorary Consulate of Oman and numerous foreign embassies from Austria to the United Arab Emirates — only lends it a unique nobility and panache.
The building's stunning, well-preserved Art Deco architecture makes it a destination in its own right. But, for cocktail connoisseurs, it's what's just inside the lobby that makes a visit here truly bucket-list-worthy. After two full years of remodeling and renovation, Atlas opened in 2017. The Art Deco design is a textbook example of the elegance and opulence that defined the Gilded Age. Beneath a massive painted ceiling, tufted leather banquets, a sea of gold accents, and plush crimson carpeting reclines an open, three-story space that feels purpose-built for Gatsby and 200 of his richest acquaintances.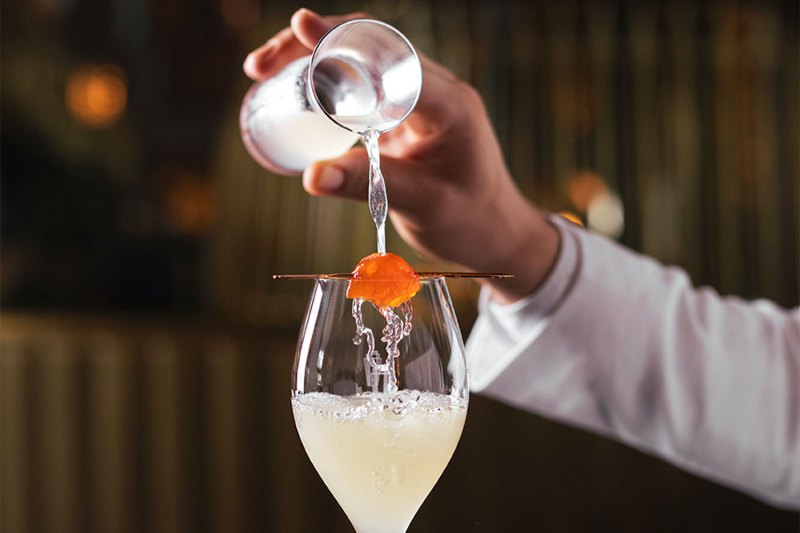 At the heart of Atlas is a grand, 26-foot-tall tower that's home to what many believe is the world's largest gin library. Guinness doesn't keep official records of such things, so it's impossible to say for sure, but the bar's owners spent two full years carefully building and curating the selection. Today, there are more than 1,300 varieties on offer. Beyond the sheer number, it's the quality and diversity of the library that make it one of the world's best. Visitors can sample gins from every corner of the globe — from Japan to Bolivia to Belgium to, of course, England. Some date back more than a century. For those who like their high-society Jazz Age celebrating with decidedly less gin, Atlas also offers a respectable list of more than 250 labels of Champagne.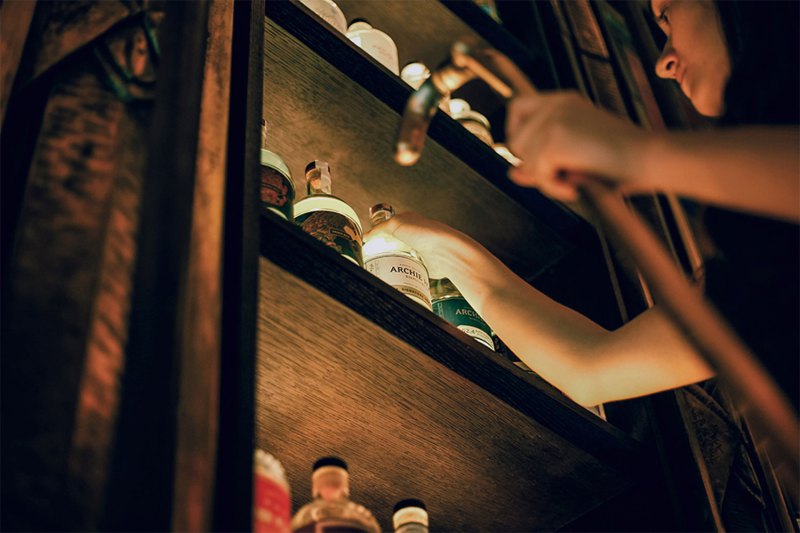 Before reopening as Atlas, the space was home to a one-of-a-kind wine bar with a towering selection of vino inside the three-story tower. Elaborately dressed as fairies, bartenders would ascend the tower via a trapeze-style wire and pulley system. The unabashed gimmick was a nod to the glitz and glamour prevalent in Singapore during the Art Deco revolution. While remnants of the era remain throughout the island city-state, few are as noteworthy and "spirited" as Atlas bar.
If you're more of a whiskey fellah, head to Israel where the selection at Whiskey Bar & Museum in Tel Aviv runs more 1,000 bottles deep.
Editors' Recommendations