The Olympics are back, and with them, a reason to scream your head off about sports like luge for two weeks. Never thought you'd say the phrase, "Sweep! Sweep, damn it!" did you? Neither did we until we watched curling. Anyway. The Olympics are a great time to rally around one's country and watch as the team either trounces (or gets trounced) by other countries from around the world.
If you're a fan of one of the countries that typically does well, great! You'll have plenty of reasons to celebrate. If you're sitting around rooting for say, Fiji, well, maybe just hold tight for the Summer Olympics in Tokyo.
Regardless of who you are rooting for, there will be reasons to celebrate and reasons to stare somberly into the bottom of a glass for a little while. Whichever way it ends up, you're going to need something in that glass. That's where these cocktails come in (while, of course, wearing official Olympics gear, if you're a fan of TeamUSA).
Your country might not always win gold, but these Winter Olympics cocktails sure will.
Going for Gold
1.5 oz Jim Beam Bourbon
1 oz banana milk
.75 oz simple syrup
.5 oz heavy cream
.5 oz fresh lemon juice
.5 oz fresh grapefruit juice
1 egg white
Club soda
Method: Combine all ingredients in a shaker and dry shake until super frothy (1 minute). Add ice to tin and shake until cold. Double strain into coupe glass.
Golden Margarita
(Created by Alexander Hauck and Stephan Berg)
2 oz reposado tequila
.75 oz lime juice cordial (or .25 oz fresh lime juice and .25 oz simple syrup)
2 dashes The Bitter Truth Chocolate Bitters
Method: Shake with ice and strain into a cocktail glass.
Casa Noble's Golden Torch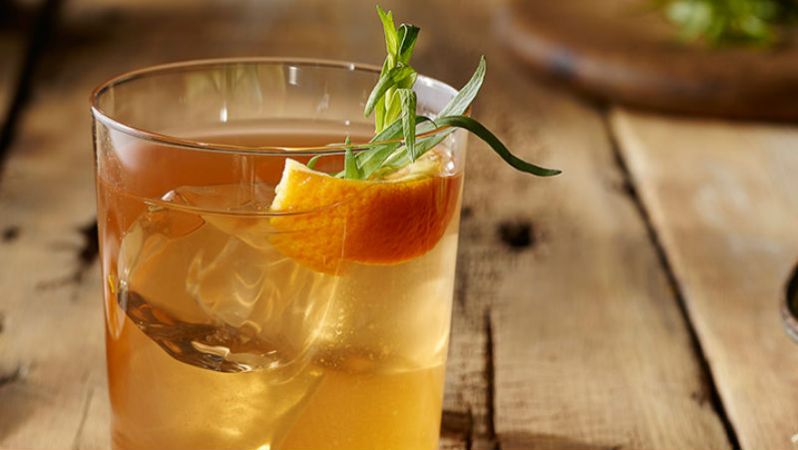 .25 oz spiced rum
.75 oz orange-chamomile simple syrup*
.5 oz lemon juice
2 dashes bitters
Orange zest
Tarragon sprig
Method: Combine all ingredients, except orange zest and tarragon, into mixing glass and stir. Strain into glass over ice. Squeeze orange zest; rub around rim and drop into glass. Garnish with tarragon.
*Orange-Chamomile Syrup
1 cup water
1 cup sugar
3 chamomile tea bags
1 orange tea bag
Method: Combine sugar and water in saucepan over medium heat, stirring occasionally until sugar dissolves and water begins to boil. Remove from heat; add tea bags. Let steep for one hour, then cool.
Svedka's Stars & Stripes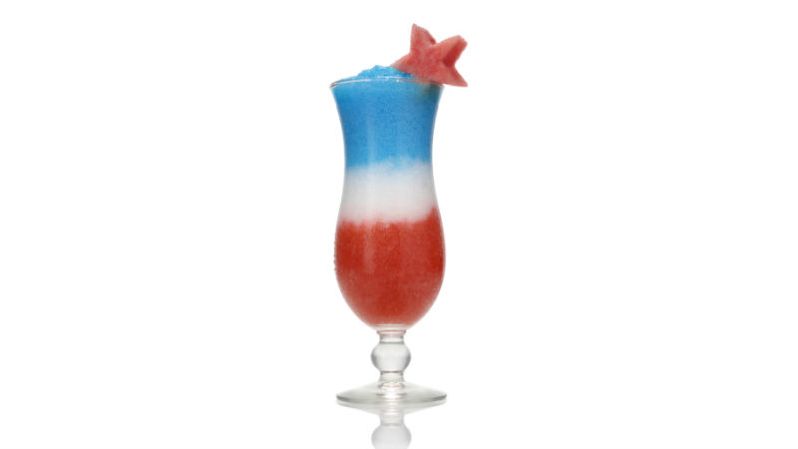 Red (bottom):
1 part Svedka Vodka
1 part sour mix
.5 part strawberry purée
.5 part water
White (middle):
1 part Svedka Vodka
1 part coconut cream
.5 part lime juice
.5 part water
Blue (top):
1 part sour mix
.5 part blue curaçao
.5 part lime juice
.5 part water
Method: Ideally this will be made in either three separate blenders, or three separate slushie machines. Simply dispense in the right order and garnish with watermelon-shaped star.
Kim Crawford's Opening Ceremony
2 oz dairy milk or non-dairy milk (almond is a good option)
1 oz coffee liqueur
3 tbsp powdered baking cocoa
1 tbsp brown sugar
.5 tsp vanilla extract
.25 tsp ground cinnamon
Pinch of chili powder
Method: Pre-warm an 8-10 oz coffee mug. In a saucepan, combine chocolate powder and brown sugar with milk to make into a rich syrup. Add coffee liqueur and Kim Crawford Pinot Noir. Stir until ingredients are hot. Remove from heat and stir in vanilla extract and ground cinnamon. Pour into pre-warmed mug and garnish with whole cinnamon stick and pinch of chili powder.
Vanilla Lime Bangkok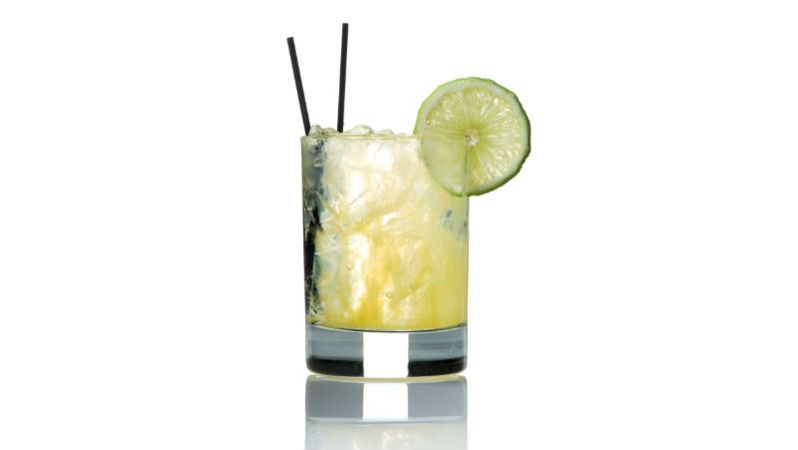 2 oz Crater Lake Gin
2 oz Basil-infused Crater Lake Gin (soak 10 basil leaves in Crater Lake Gin for 24 hours)
2 oz lime juice
1 oz vanilla syrup
Method: Shake and strain over ice. Top with club soda.
Editors' Recommendations