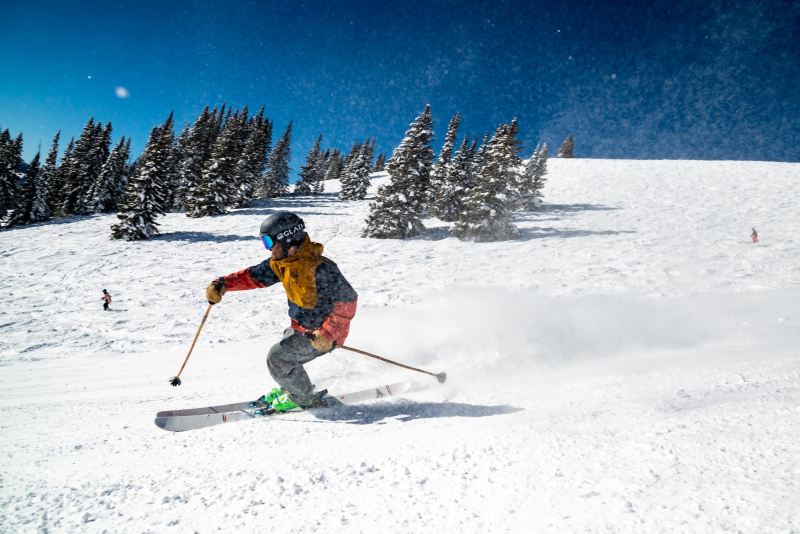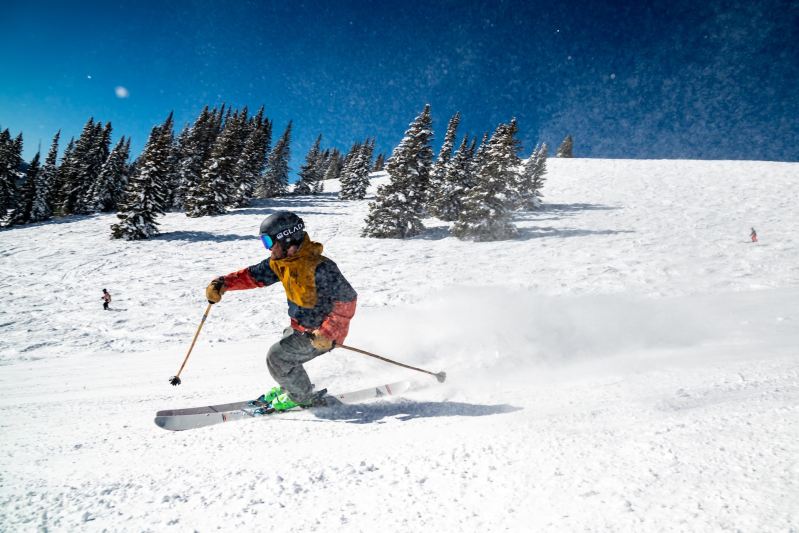 As winter approaches and the snow starts to fall, skiing and snowboarding enthusiasts eagerly await the chance to hit the slopes. But before you strap on your skis or snowboard, you've got to prepare your body for the physical demands of these exhilarating winter sports. Don't worry! We'll guide you through a comprehensive eight-week exercise plan with ski workouts designed to get you in peak condition for skiing and snowboarding.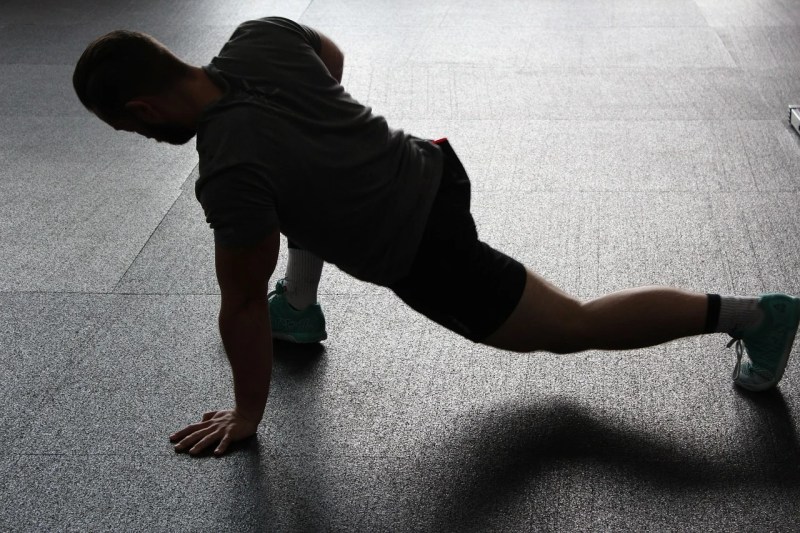 Fitness goals of ski training
Skiing and snowboarding require a unique set of physical attributes, including strength, balance, and endurance. To ensure you have a safe and enjoyable experience on the mountain, let's delve into each of these fitness goals.
Increasing strength
Skiing and snowboarding rely heavily on leg and core strength. Building strength in these areas will help you maintain control and stability while navigating the slopes. That's why you need to incorporate exercises into your routine to target these muscle groups effectively.
Improving balance
Balance is a key component of these popular winter sports, as you'll constantly need to adjust your position to stay upright on varying terrains. Poor balance can result in more falls, possible injuries, and a pretty unpleasant time on the slopes. Balance-focused exercises will help you develop the stability required for success and safety before you head to the ski lifts.
Building endurance
A day on the slopes is not for the faint of heart. Endurance is crucial for enjoying a full weekend (or even a full day) of skiing or snowboarding without getting fatigued or feeling muscle weakness too quickly. There are excellent workouts that work well at enhancing your cardiovascular endurance, ensuring you have the stamina to make the most of your time on the mountain.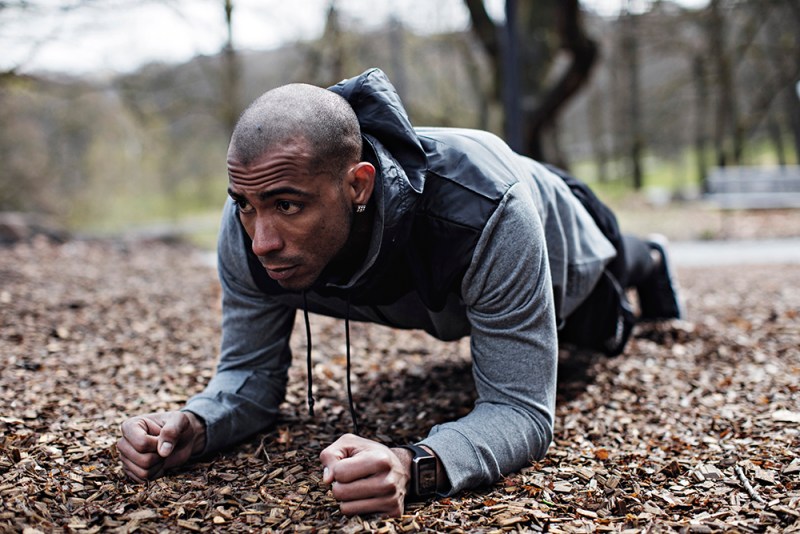 7 snowboard and ski workouts to meet your fitness goals
Now that you understand the essential fitness goals for skiing and snowboarding, you're probably wondering which exercises can help you meet those goals. Let's dive into the specific workouts that will help you get your body to where it needs to be for skiing and snowboarding season.
1. Lunges
An excellent exercise for strengthening your quadriceps, hamstrings, and glutes, lunges are tried and true. To perform a lunge correctly, follow these steps:
Stand with your feet hip-width apart.
Take a step forward with your right foot, keeping your back straight.
Bend both knees to create two 90-degree angles.
Push through your right heel to return to the starting position.
Repeat with your left leg.
2. Squats
This is another traditional exercise for the leg muscles, and you may already know that squats target your quadriceps, hamstrings, and glutes. What you may not already know is that they also engaging your core, which is great for increasing your stability. Here's how to perform a proper squat for the best results:
Stand with your feet shoulder-width apart.
Lower your body by bending your knees and hips.
Keep your back straight and chest up.
Push through your heels to return to a standing position.
3. Planks
If you've ever heard of the Plank Challenge, you know what we're talking about. Planks are a versatile core-strengthening exercise that also engages your shoulders, back, and glutes. The beauty of the plank is that it naturally conforms to each person's physical ability, since all you have to do is hold it for as long as you can. To do a plank:
Start in a pushup position with your forearms on the ground.
Keep your body in a straight line from head to heels.
Hold this position for as long as you can, focusing on maintaining good form.
4. Russian twists
Russian twists target your obliques and improve rotational stability. This is great for getting your body ready for the quick athletic moves you'll have to make up there on the mountain. To do a Russian twist, follow these steps:
Sit on the floor with your knees bent and feet off the ground.
Lean back slightly and balance on your sit bones.
Hold a weight or a household item with both hands.
Rotate your torso to the right and touch the weight to the floor beside you.
Return to the center and repeat on the left side.
5. Burpees
A full-body exercise that improves both cardiovascular fitness and muscular strength, burpees are a fan favorite in the workout world. Here's how to perform a burpee:
Start in a standing position.
Drop into a squat position and place your hands on the ground.
Kick your feet back into a plank position.
Perform a pushup.
Quickly return your feet to the squat position.
Explode upward into a jump.
6. Box jumps
Box jumps are an excellent way to build explosive power and leg strength, which are both vital for successful and safe skiing and snowboarding. Follow these steps:
Stand in front of a sturdy box or platform.
Jump onto the box, landing with both feet.
Stand up straight on the box before stepping back down.
7. Lateral ski jumps
Mimicking the side-to-side movements of skiing, lateral ski jumps and are the perfect ski workouts for improving agility and balance. Here's how to do them:
Stand with your feet together.
Jump to the right, landing on your right foot.
Immediately jump to the left, landing on your left foot.
Continue this side-to-side movement, maintaining your balance.
Preparing your body for skiing and snowboarding is essential for a safe and enjoyable winter sports season. That's why you should incorporate these eight weeks of ski workouts into your exercise routine to build strength, balance, and endurance. By doing so, you'll be ready to conquer the slopes with confidence, skill, and ease.
Editors' Recommendations