When you combine a tailored, crisp aesthetic with some of the highest-quality cashmere around, the results are bound to be stellar. That's certainly the case when it comes to the Zachary Prell x Naadam Cashmere Capsule Collection, here just in time for holiday gifting and plenty of stylish dressing.
If you're not acquainted with Naadam or Zachary Prell, consider this a great place to start. Naadam sources arguably the best cashmere in the world through a sustainable supply chain using partnerships that support goat herders themselves — the results & prices are investment-worthy, but entirely worth it. And Zachary Prell continues to champion slick menswear that blends essential items with a bit of a high-fashion edge. So yes, this capsule collection is worth your time.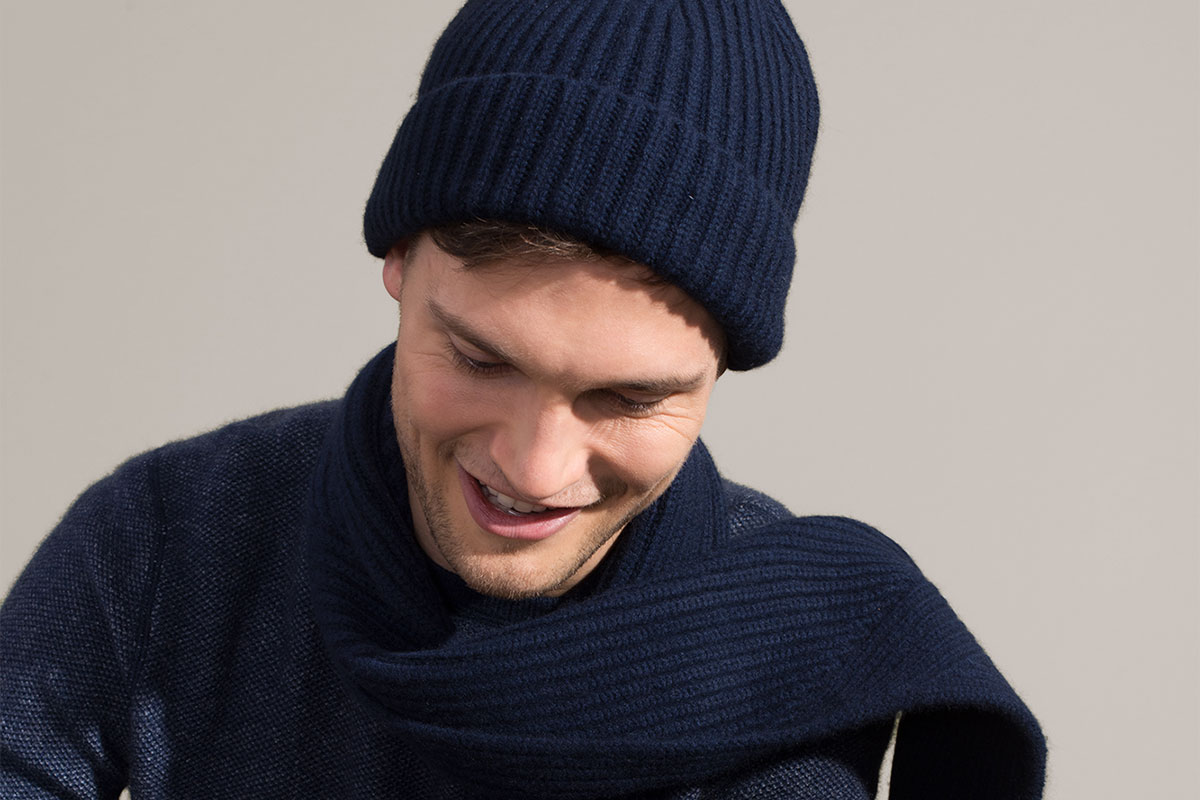 The capsule collection features a well-edited and well-made assortment of winter style essentials, ideal for getting you through the first snowfall or to your holiday party and back — or both. For starters, grab one of two sweater options in luxuriously handsome shades of burgundy or navy. Make no mistake, the Catamount Sweater has all the defining features of a prime layering piece, from the beautiful cashmere to the tonal texture. In either color, it's a surefire pairing with dark tan corduroys or your favorite pair of dark denim.
Related: Huckberry's Holiday Gift Guide is Here
On the accessories front, both brands also have you more than covered. Take your pick of three stylish, exceedingly premium scarves in essential, neutral colors — there's hardly an ensemble where a fine burgundy, navy or charcoal scarf in rich cashmere won't add the right accent. The partnership between the two brands leaves nothing to chance when it comes to other necessary winter pieces, either. The Windham Beanie is just the winter hat you've been looking for, made in Mongolia with care, attention to detail and sustainability in mind.
What's more, you can feel good about dropping some cash on the entire collection this winter. 10 percent of the proceeds go to the Gobi Revival Fund, which supports the people of the Gobi Desert and helps them sustain their cultural identity and lifestyle. Shop the Zachary Prell x Naadam Cashmere Capsule Collection ASAP this holiday season — you might even look forward to going outside this winter.
Editors' Recommendations