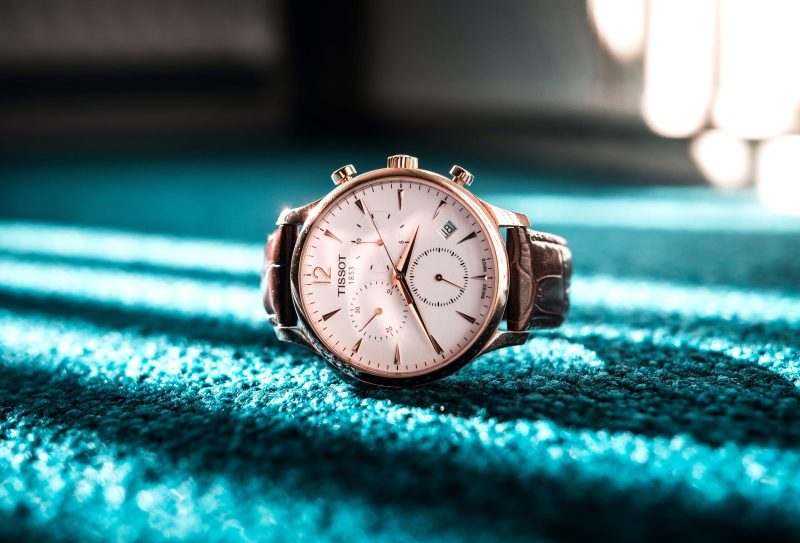 There has always been a divide men typically haven't dared cross in the fashion world—the line between genders. Women wearing traditionally masculine clothing — or trends that society has perceived to be more masculine than feminine — has been more or less accepted, but the opposite hasn't really been true. You can see the evidence simply in colors, where women have never shied away from wearing the color blue, but men didn't even think about wearing the color pink until we as a society progressed enough to make it acceptable. (And let's be clear here: Everyone can — and should — wear both pink and blue.) The newest fashion fad that shows how those gender lines are blurring? Watches.
Men (even some famous ones) are moving beyond wearing only men's watches and have also begun to wear women's watches. We've seen it recently with celebrities ranging from the Weeknd to Succession actor Jeremy Strong sporting watches that are technically designated as women's watches. But there are some excellent reasons for this, both in a social sense and a practical one.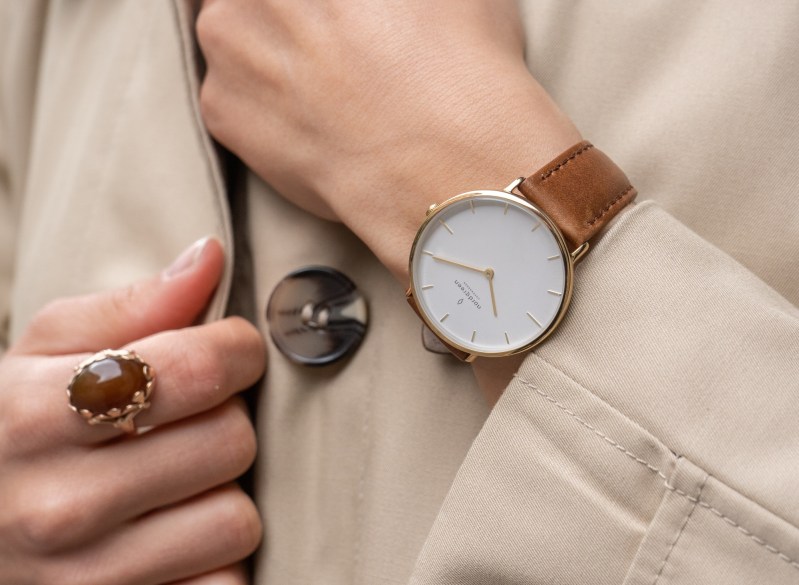 There is a practical reason for the switch
This trend is one watch experts have seen coming for the past few years.
"The idea of gender today is less relevant than it ever has been in the history of mankind," Alan Bedwell, a vintage watch expert, curator, and founder of the luxury label Foundwell, told The Journal last year. "This is very much translating into the world of watches. Saying, 'This is a women's watch,' is a terribly outdated mindset. Anyone can wear anything if they like the look of it, and it feels good on the wrist. Ellen [DeGeneres] wearing a Patek 5711, or Tyler, the Creator, wearing a Cartier Obus. Both look amazing. Just look at Miles Davis in his gold curb link bracelet with a watch. I was lucky enough to find an early Boucheron version recently. If it's good enough for the king of cool, it is good enough for me. This is not a new trend, but, in the past three years or so, there is less desire for the 36mm-plus requirements."
Sure, celebrities can get away with wearing virtually whatever they want, right? Lady Gaga wore meat, literal meat, to a red carpet. So can we, as men, really get away with wearing a woman's watch? The answer to that question is yes. You can. To understand how you need to realize the two main differences between men's and women's watches.
The first is the size. Men's watches tend to range between 38mm and 46mm, while women's usually come in much smaller sizes ranging from 26mm to 36mm. Second, women's watches more often carry diamonds and precious jewels that men's watches don't. Men's watches tend to focus more on vocation and function, such as pilot, dive, drive, and field. Women's watches typically focus more on luxury.
Sometimes, a sleek and simple design and size make the understated watch look much better than the large, flashy watch. Sleekness goes a long way toward subtlety. If you think about how and why men are wearing more jewelry, we are beginning to explore wearing more in a subtle way. Men wearing subtle watches tracks with the movement to wear more subtle bracelets and necklaces. As far as the diamonds go, have fun with it. Most men's watches, if they are adorned with gems, are huge and borderline obnoxious. Picking up a ladies' watch is a good way to find that balance.
The world is changing, and along with it, our views on what is for men, what is for women, and whether or not that conversation even needs to be a thing anymore. With watches, it very honestly never needed to be.
Editors' Recommendations