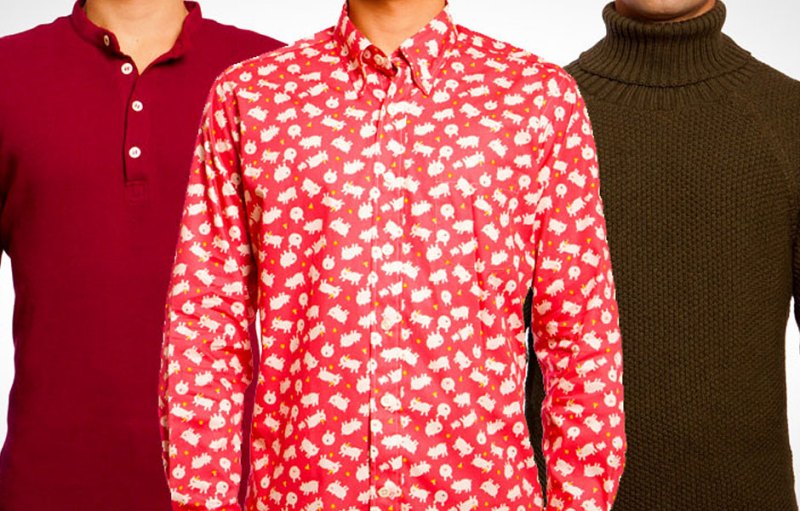 As much as we love heritage brands and heritage 'inspired' brands, it is always refreshing to find a company that is taking a fresh approach to menswear.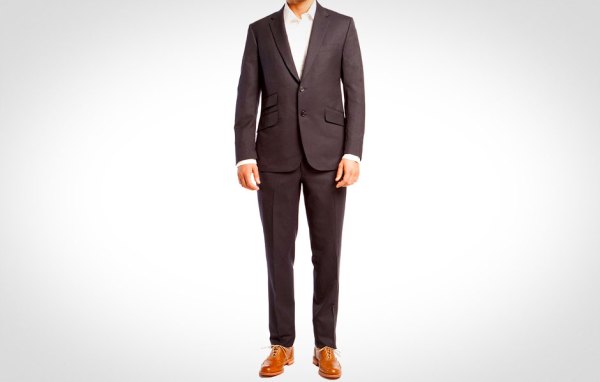 Wolf vs Goat, founded in 2009, is just such a company. Owned by industry expert Mauro Farinelli, theirs  is an offering to men of beautifully tailored suits, button downs, pants, over coats and knits in a great array of colors and prints (loving the eskimo print!). Egyptian cotton muslin Henley's? Yep. As Farinelli describes the line, it is sophistication without pretension. Amen! One amazing item is the 'whole garment' sweater that is knitted entirely in one piece, eliminating seams and stress points.
The brand is kept well edited with a tight roll out. Mauro keeps numbers small so clients will feel like their garment is not something everyone will have. In turn he is continually rolling out product, keeping guys on their toes.
Another interesting aspect is the rewards program. For a one time payment of $100 you will receive 50% off all future purchases through a promo code. This has been bringing guys back to the site and keeping them looking fresh in Wolf vs Goat's continual roll out of products. Mauro also makes items just for loyalty members, has great giveaways and allows them first dibs on new items.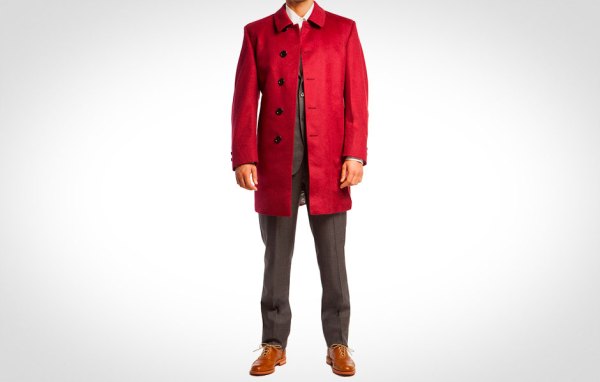 Keep a lookout for the newly launched lounge pant. It is another whole garment item that you may not be able to take off. Holiday printed shirts and new suits and chinos are appearing  next month too,  so sign up to know about them and get ready to be spoiled.
WolfvsGoat can be found online as well as at specialty stores including Need Supply, Clothing Brigade and Warehaus. 
Editors' Recommendations