For many men, the one major pain about wearing a pair of leather dress shoes for work and special events is that, most of the time, they are ridiculously uncomfortable. Extra-firm leathers take months to wear-in enough to form to your feet, making every hour your dogs spend in those kicks akin to torture. Beyond the baseline level of discomfort, these types of shoes are almost impossible to wear the whole day, especially if you're a commuter. Pounding the pavement, taking escalators, catching trains–all this physical movement requires your feet to be in top-shape and, unfortunately, with most out-of-the-box dress shoes, comfort takes a backseat to style.
Justin Schneider, founder of high-end men's footwear brand Wolf & Shepherd is changing all that one pair of shoes at a time.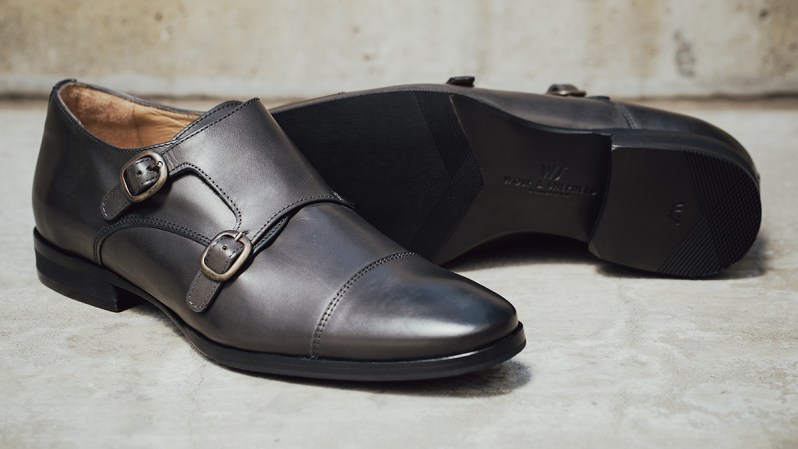 As a track athlete at Notre Dame University (Go Irish!), Schneider became intimately familiar with performance sports footwear and, after graduation, began working for famed shoe company Adidas, "designing shoes for athletes utilizing the latest performance technology." While at Adidas, Schneider was introduced to a problem that many professional men experience: terribly uncomfortable dress shoes. Which began Schneider along a thought process that went something like this: "Instead of forcing yourself to wear uncomfortable dress shoes all day, or switching to sneakers in-between, why not just mold together the best of each shoe?"
According to Wolf & Shepherd, "[Schneider] mocked up the first W & S prototype by gluing the foam heel of his running shoe to the sole of an old pair of dress shoes," and the rest, as they say, is history.
So, what's so unique about a pair of Wolf & Shepherd shoes?
For starters, for an innersole, every pair features an interior layer of memory foam with a proprietary layer of Italian sheepskin over that. This double layering of foam and fabric acts both as a comfort-enhancing augmentation to the typical shoe design, as well as a tidy, classy, and luxe looking way to hide that very feature. Additional design modifications like hand-carved grooves in the midsole and a specially developed treatment that softens the already buttery Italian-leather, come together to create uber-flexible kicks that form to your feet quicker, meaning more comfort right out of the box.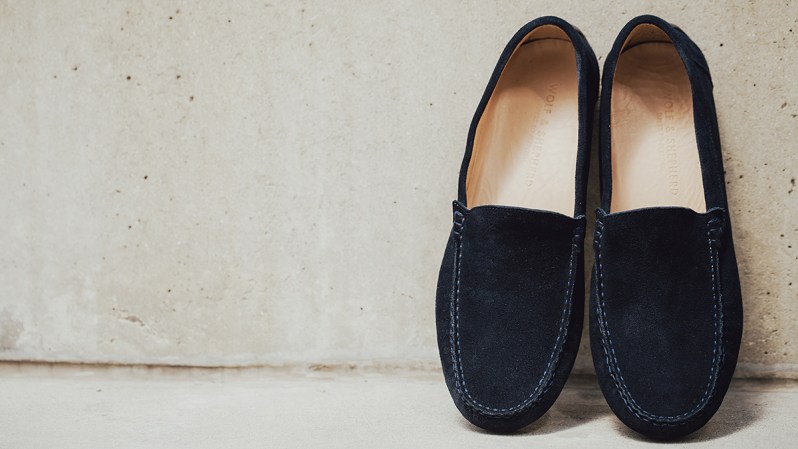 All Wolf & Shepherd shoes are hand-sewn by legacy craftsmen in Porto, Portugal, using Italian calfskin, are finished with Parisian waxes and, are "completed with [Wolf & Shepherd's] running shoe technology, which is manufactured in the U.S."
With cap-toe shoes, wingtips, loafers, chukkas, Chelsea boots, double monks, and what W & S calls a "breakaway boot," there's enough variety of style and colorways to satisfy any man's shoe goals. We tried out the most-classic of all of W & S's styles, the Closer Onyx Cap Toe and can say without hesitation that the brand's goal of combining comfort and class in a single shoe has absolutely been met.
Pricing for Wolf & Shepherd shoes beings at $325 and more information can be found here.
Editors' Recommendations