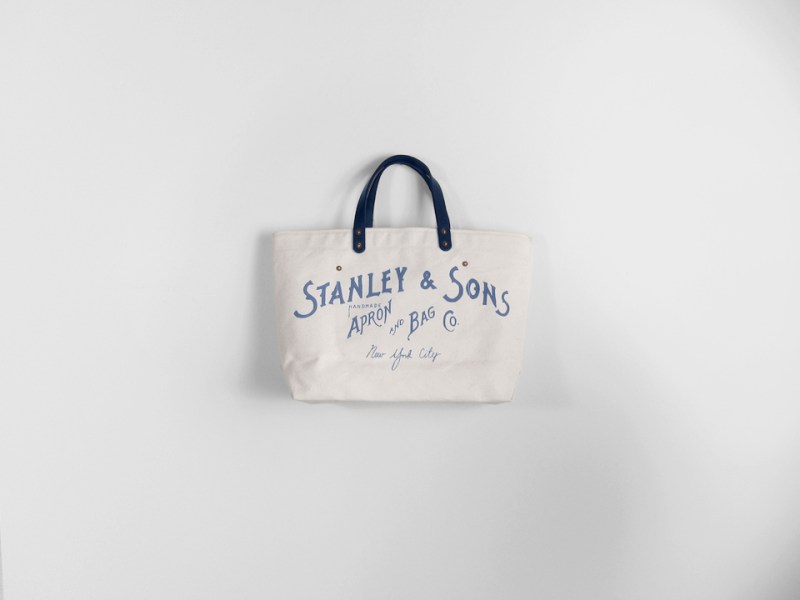 We here at The Manual, love true brand heritage, as does Chris Grodzki.  Chris is the founder of Stanley & Sons Apron & Bag Supply Company.  His grandfather (Stanley) had an apron and supply company two generations ago.
Based in Williamsburg, Brooklyn, and dedicated to bags and aprons all made by hand, this new venture is a true passion. Chris went to school for photography, then started his brand, to which he devoted evenings and weekends, while working in digital retouching.
Since 2008, Stanley & Sons has offered great bags. What makes them great you might ask?  It's a combination of dedication to a craft with legacy, and the use of materials that will keep you carrying them, year after year. They added in aprons and other small leather goods, such as key fobs, and several sizes zippered cases, that are just the right size to hold those items you don't want loose in your bag.  Craftsmanship, passion, and integrity are three words that accurately describe what Chris embodies in his small workshop.
Using hand-hammered copper rivets, combined with waxed cotton, and hand-dyed leather, this brand brings an artisanal approach to the art of manufacturing.   Each bag is made to order, so it can take 4-6 weeks from the time of placing your order on their website. This is just one more, great Made in America story, where every apron and bag is built to last.
Editors' Recommendations