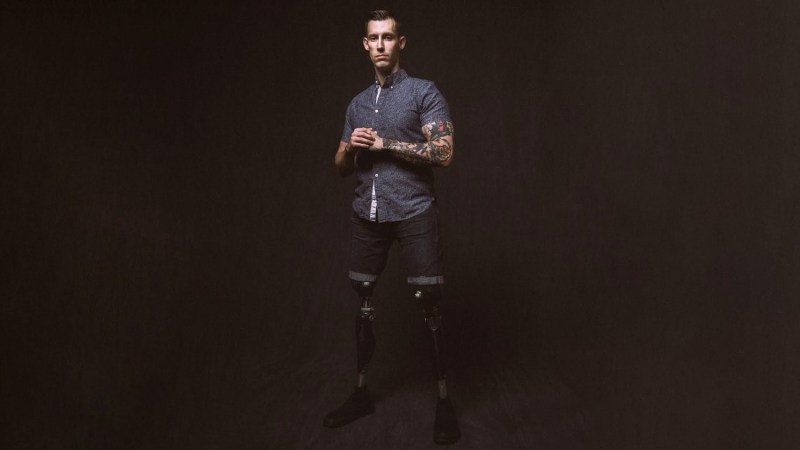 After loosing both legs in a bomb blast in Afghanistan, Sgt. Joey Jones slowly relearned how to walk before coming into his own as a veteran advocate and a brand ambassador for country music singer Zac Brown. We speak with Jones for this week's Worn Out Wednesday.
I met Zac Brown, the famously Georgian Country Music mogul, while working at a military nonprofit. Within the first few hours of our friendship we connected on many levels. Our passion for the people we share this world with is uniquely strong and eventually led to me; a native Georgian, turned Marine Bomb Tech, turned DC insider, turned Fox news analyst and motivational speaker, turned nonprofit exec, to come home to Georgia and work along side a true hero of my own!
As for my own personal style:
Jeans: I don't think it gets better than Levis 527s for a fashionable fit, but enough breathing room to move. I like a pair jeans that I can work in or wear to dinner.
Shirts: Most of the time I can be found in a branded t shirt for a charity, sports team or music artist I support. I like the fit of Next Level.
Pants: I rarely wear pants. Why cover up my most unique fashion accessory; my robot legs! I get most of my shorts from Gap.com and J.Crew.com Their khaki and colored shorts are a perfect fit and match pretty much any t-shirt, polo or button up I have.
Suits: I befriended Michael Strahan a while back and he keeps my closet full of his "Collection" suits. They're a perfect fit and work well on anything from red carpets to my TV news hits. I have all my suit pants hymned to just above the knee I call this my "suit mullet" and it seems to be a hit on social media!
Shoes: With static ankles on my legs I need flat soled shoes. I can rock Vans most days and Aldo has some pretty nice options for a more formal or fashionable look. Theres always a great pair and brand to fit my needs on the shelves at DSW.
Accessories: I have a few accessories I cant leave home without. My wooden wedding ring and 22Kill.com ring are important to me, my black metal memorial bracelet that holds the names of my fallen brothers never leaves my wrist, but as a far an actual accessory goes; I love my Southern Grind "Rat" fixed blade knife with its military cord lanyard and sheath. Its super small and comfortable to wear around my neck and I always have a tool on me!
Outerwear: I'm hot blooded, I can usually get through a Georgia winter with shorts, t shirt and a hoodie. However, when I do need an extra layer I have an eclectic collection of wool vests, my favorite is a J.Crew multi-color. I like to throw on with custom hymned jeans and a J. Crew button up.
Favorite cologne: I leave my cologne to my family. A random new bottle seems to make its way into every Christmas. I don't think I've picked my own cologne out since Curve was popular in high school. Usually I'm au natural!
Favorite app: I have built much of my public career on Twitter, so as much as I hate to give social media the spotlight I have to admit the majority of my app life is through Twitter and Instagram.
Favorite piece of technology: I walk around on state-of-the-art "Robot Legs" so I guess that should be my favorite technology. Those legs use magnetic charging and I'd have to say that's the most versatile and user friendly piece of technology.
Next style/gear purchase: I can't wait for our leather company SouthernHide.com to finish my custom alligator skill wallet and wallet chain. These are the perfect look for my "southern Gentleman" style with nice jeans, dark low cut leather shoes, exposed tattoos and vest. SouthernGround.com