Today we hear from Stacy Jones who is currently the musical director and drummer for Miley Cyrus and Life of Dillon, the drummer of Matchbox Twenty and Everclear, and is also known for being the lead vocalist, rhythm guitarist, and primary songwriter of American Hi-Fi.
Stacy Jones has had an incredible career on stage, in the studio and behind the scenes. He got his start as the front man and main songwriter for American Hi-Fi, who had the 2001 hit "Flavor of the Weak." After the peak of the American Hi-Fi days, his career took a most unlikely turn into being a Music Director. 11 years later, Jones is one of the most in demand in his field – working with chart topping artists like Miley Cyrus, Noah Cyrus, the Chainsmokers, Troye Sivan and more.
This role was a natural fit for Jones, who as a drummer and frontman has been directing, constructing and leading shows (unknowingly) his entire life. He got into this role unintentionally working as a staff producer at Columbia & Epic records. The project that essentially launched his career shift was Open Air Stereo of MTV's Laguna Beach.
His work with Open Air Stereo led to a chance encounter with the manager of then Disney Channel star Miley Cyrus who saw the TRL set and commissioned Jones to come on board as Cyrus' Music Director. His relationship with Cyrus eventually paved the way for his work with the bands mentioned above.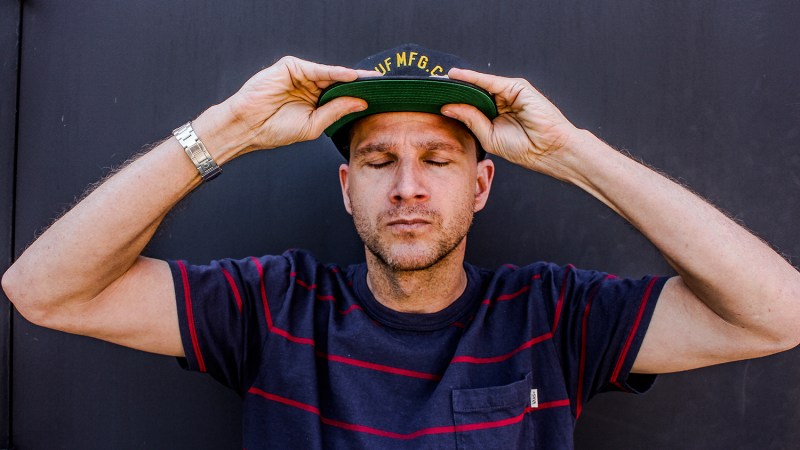 In addition to his MD work, he still works as a writer, musician, producer and tours consistently. He is an active member of his bands American Hi-Fi, and Letters to Cleo and has been the touring drummer for Matchbox Twenty since 2012.
As for his personal style:
Jeans: That's tough, because I'm kind of a jeans guy. A.P.C. Petit Standard. Buy 'em raw, and wear them out.
Shirts: Right now, Buck Mason pocket tees. They're an LA company. Super comfortable, and you can throw them in the wash and they don't shrink. They get better with age.
Pants: J.Crew Chinos. 484 skinny.
Suits: I don't wear them a ton, but I have a kick ass Prada suit. The only fancy suit I own. I figure, you have to have one. It's a dark, navy suit, tailored over the years in and out. But my dad bod is starting to kick in, so I might have to let them out.
Shoes: I have to go with Vans. I wear Vans constantly. They're the best to wear while playing drums and they go with anything.
Accessories: Two really nice watches, but my main everyday watch is a Rolex Submariner. It's a timeless piece. But musicians especially push the envelope, as far as fashion goes. I'm more of a meat and potatoes guy, into a good pair of jeans and boots. When I was younger I tried to push the envelope, but I look back at those photos and regret it. I stick to the classics.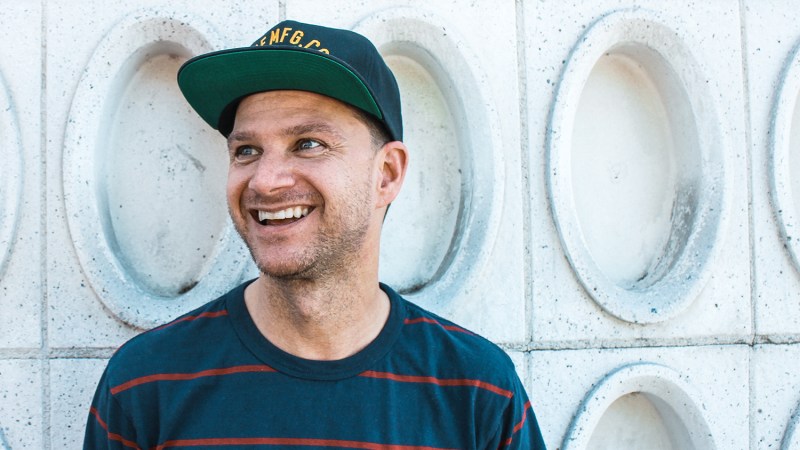 Outerwear: J.Crew pea coat for winter. Since I live in LA, it doesn't get a lot of wear.
Favorite cologne: Jo Malone London 154.
Favorite app: Instagram. I'm not really into social media, but I do like Instagram. I really love looking at other people's lives through it. But I've been posting photos of my kid too and occasionally on the road. For music people it's cool to post stuff from shows and of gear. I know it's a nerdy music thing, but I love looking and what they're doing with their live shows. A bit educational on my end.
Favorite Podcast: WTF with Marc Maron. I can't even pick a favorite. I've been subscribing from way, way back, and I think I've listened to every single podcast at this point. It's the best thing on planes, when you're on tour, rolling down the road. A lot of times I find myself going to NPR or a podcast over music. I'm around music all the time, so it's a nice break. Marc Maron is the jam.
Next style/gear purchase:
Next style trend/purchase is going to be sneakers for my kid. He's 11 months and will be walking soon. I'm going to buy all the baby Vans, Adidas, Nikes… you name it.
Stick to the classics. Take for example the Adidas Stan Smiths. They're everywhere now. I never stopped wearing them. I've been wearing them since 1991. Stay with the classics and they'll eventually come back around.