It's certainly not every day you can expect to find a bag emblazoned with the irreverence of Playboy, but that's what the latest release from Jack + Mulligan brings to the table — and possibly to your closet this season.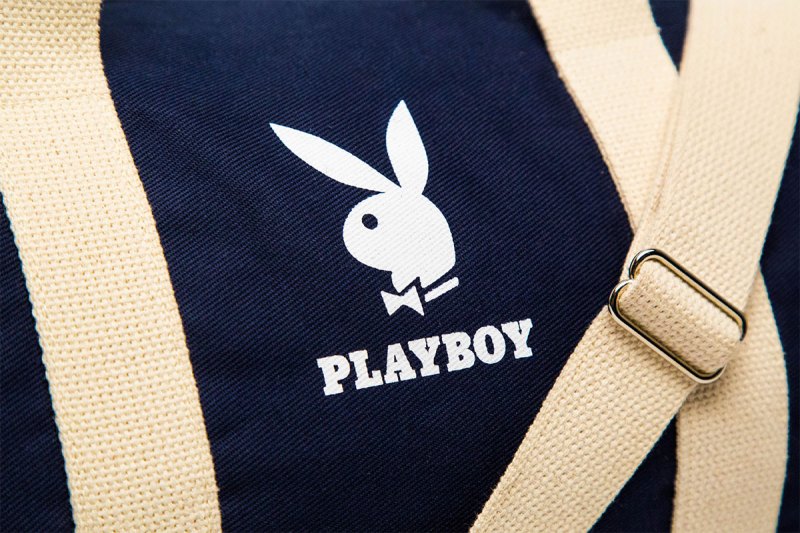 Based in New York City, Jack + Mulligan is adding to its arsenal of items to round out your everyday carry, this time with two must-haves — the Kennedy Duffel and the Miller Backpack. That both pieces are made with the quality you'd expect from Jack + Mulligan is fitting, and the looks themselves are nearly as eye-catching as a Playboy Bunny.
Each piece is made with water-repellent, heavyweight canvas and available in either cream or navy colorways — both suitable options for lugging gear to and from the gym or as you dress for winter travel (or a trip to the Playboy Mansion?) With waxed canvas reinforced paneling, you can be sure that either the duffel or the backpack can last a long time, too.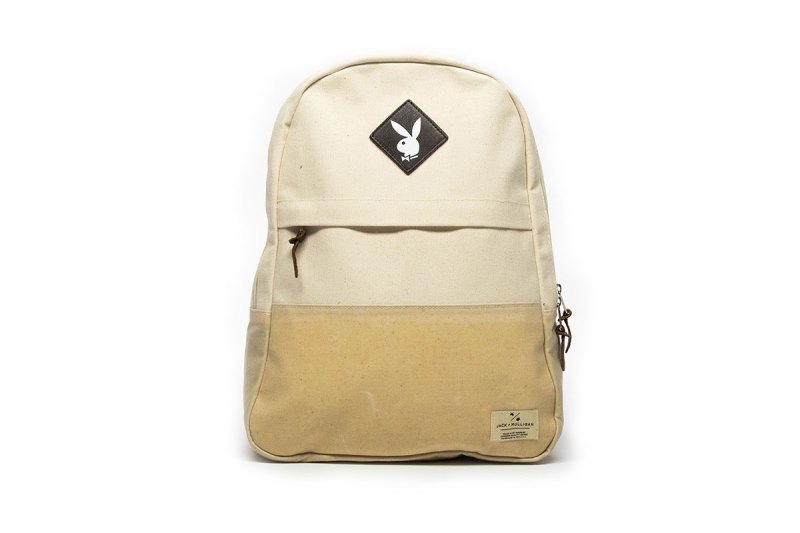 And if you own any of the brand's other products — such as the athletically minded Ali Duffel — you know these are enduring goods fit for bearing the instantly recognizable Playboy logo. As is characteristic of both brands, you get a touch of refinement to go along with fun — the leather accents and handles on each piece echo stylish numbers in the Jack + Mulligan line, like the handsome Welles Backpack. Yes, it's the perfect type of grab-and-go bag to go along with a sport-inspired classic crewneck sweater and your favorite pair of tough winter boots.
Plus, each bag features a waterproof interior lining, and the Miller Backpack even has room for your laptop — it's the perfect mix of business and pleasure. Granted, you probably should opt for something a little sleeker in terms of accessories as you dress in tailored winter style,  but for a casual weekend outing and quick trips, it's a fun way to give your gear a kick in the pants.
And at accessible price points — $140 for the duffel and $125 for the backpack — you're going to have plenty of cash left over for a getaway. It's the type of unexpected piece every guy should have in his rotation — and it sure as heck beats a boring old for your morning commute, right?
Editors' Recommendations