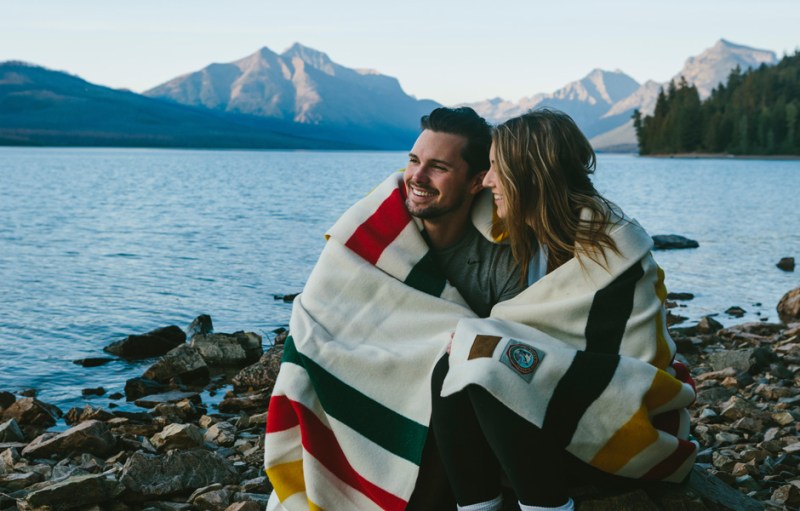 For over 150 years, Pendleton Woolen Mills has made a name for itself by manufacturing and selling some of the highest quality blankets and goods found anywhere. Inspired largely by Native American designs and patterns, the company built its lasting legacy on celebrating North American heritage and culture. Due in large part to this storied history, it should come as no surprise to hear Pendleton teamed up with none other than the National Parks Service for a stunning clothing collection honoring America's National Parks.
Officially dubbed the National Park Collection, Pendleton's collab praises the beauty and grace of ten national parks; Acadia, the Badlands, Crater Lake, Glacier, Grand Canyon, the Great Smoky Mountains, Rainier, Rocky Mountain, Yellowstone, and Yosemite. Depending on which park you fancy, or which set of colors is your favorite (i.e. Rainier is adorned with red, yellow, and green while Yellowstone prominently features yellow, blue, and red), each collection features a swath of blankets, beanies, dog leashes, and coffee mugs, among others.
Related: State Bicycle Company debuts its Four Peaks Brewing Bicycle collaboration
The lineup particularly shines with its Glacier collection, of which Pendleton is currently celebrating the 100th anniversary of its original Glacier Park blanket. Anyone who's even glanced at a Pendleton catalog in their lifetime surely recognizes the incredibly unique pattern styles of the Glacier collection. With white as the prominent background, Pendleton features green, red, yellow, and black lines which symbolically represent the park's absolutely breathtaking natural scenery. Bearing a landscape unlike any other, Pendleton's subtle design perfectly encapsulates Glacier's beauty.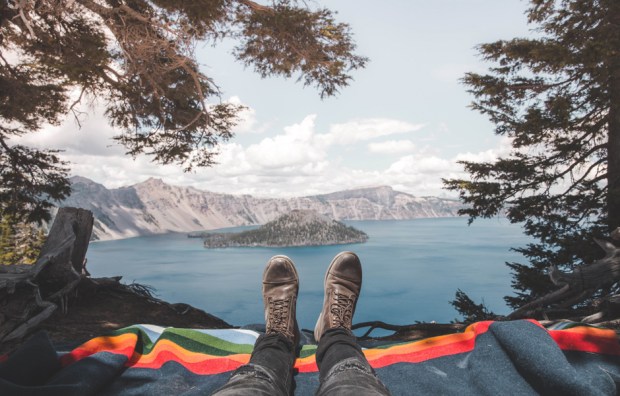 Words hardly do the collection justice as each blanket, backpack, pillow case, or otherwise is absolutely striking in person. To take a look at the entire collection, head on over to Pendleton's National Park Service partnership website and select your favorite park. Though the collection is extensive for now, it's likely this one-of-a-kind compilation won't stay on the (digital) shelves for long.
Header image courtesy of Krsitian Irey @kristianirey.
Editors' Recommendations