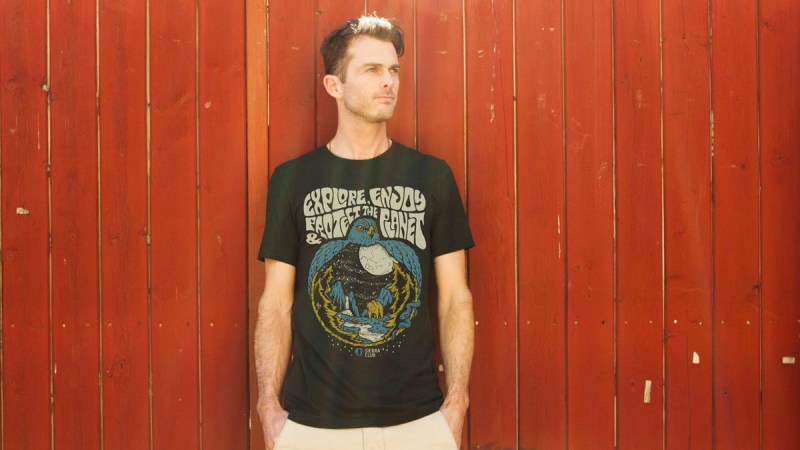 The idea is pretty simple – buy a shirt that looks good AND does good. Specifically, one that fights to protect earth's ecosystems and resources. Sierra Club and Parks Project have teamed up to launch a tee and tank with a design that highlights an important mission: Explore, enjoy and protect the wild places of the earth.
With a current political climate that does not always align with popular beliefs about our environmental climate, funding for important regulatory agencies is being cut in ways never seen before. As a result, organizations like the Sierra Club — who protect America's wild lands and wildlife, keep our air and water free from pollution, and promote a clean-energy future — are filling the void on the front lines to protect our natural resources.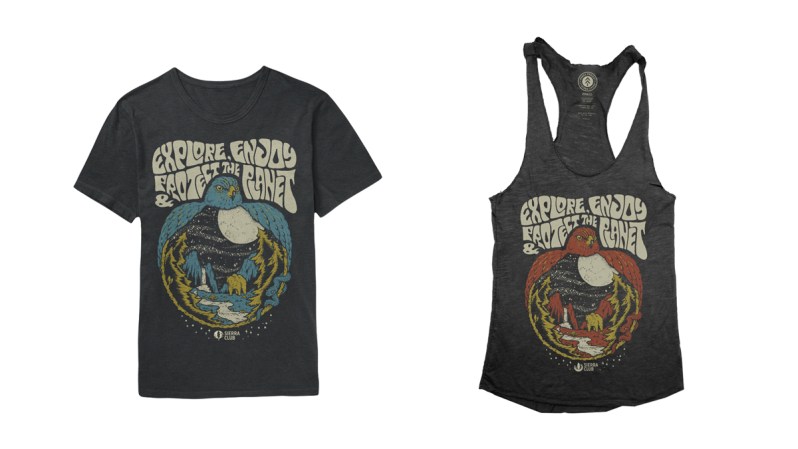 Founded by John Muir in 1892, the Sierra Club is not only the largest and most influential grassroots environmental organization, but also receives a high rating from Charity Watch. The Sierra Club receives an A rating, which means a high percentage of expenses — 87% — go towards program expenses rather than overhead costs. The other half of the partnership, the Parks Project, partners with park conservancies to create unique articles of clothing that draw attention to specific parks and bring funding to projects in those areas. At this point, they have partnered with almost 30 park conservancies to help keep our parks healthy.
If you are interested in supporting the Sierra Club and want a vintage-style top that promotes your ideals, check out the Parks Project online shop. On May 16, they launch a racerback tank for women for $34 and a short sleeve tee for men for $36. Both are made from organic cotton. While you're there, check out some other clothing items with park related designs. That way you can do your part to do good AND look good.
Editors' Recommendations