On a mission to "make basics a lot less basic," menswear brand Pair of Thieves is reinvigorating the category of everyday essentials with its line of stylish high-performance socks and boxer briefs.
Partners Cash Warren, Alan Stuart and David Ehrenberg originally founded Pair of Thieves with a single goal in mind—to craft the perfect sock. For the trio, this meant lifting an everyday item out of its basic state and turning it into something memorable and fashionable, while maintaining its durability and usefulness.
With this focus in mind, the brand developed a line of graphic socks that became as popular for their bold designs as they did for their cozy feel. Following this success, Pair of Thieves expanded into matching sets of socks for dads and their kids before trying its hand at that other elusive everyday item—underwear.
When creating the brand's line of boxer briefs, designers ditched tired, old-fashioned silhouettes in favor of more streamlined designs bolstered with plenty of technical fabrications. Throughout the process, they aimed to construct underwear that was ultra-supportive for everyday wear, but also ideal for lounging.
Each pair is built with the brand's own SuperSoft fabric blend of premium high-performance cotton, which gives the underwear its lightweight feel. Not only does this breathable fabric wick moisture, but it also allows for a total four-way stretch that provides fantastic mobility. Plus, the material retains its shape remarkably well over time.
Additional features include a softened waist band to reduce itching, smooth lines to alleviate chafing and an interior synthetic mesh microfiber that makes for an especially comfortable wearing experience.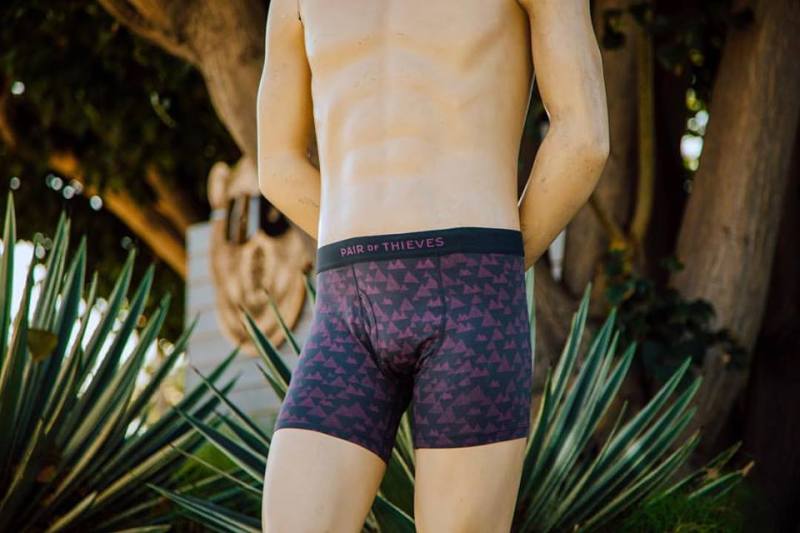 Customers can choose either the SuperFit Boxer Brief or the Slim-Fit Boxer, both of which come in a wide range of fun patterns and colors. Each set of boxer briefs retails for $20.
Snag a pair for yourself here and check out Pair of Thieves' super fun Instagram, here.