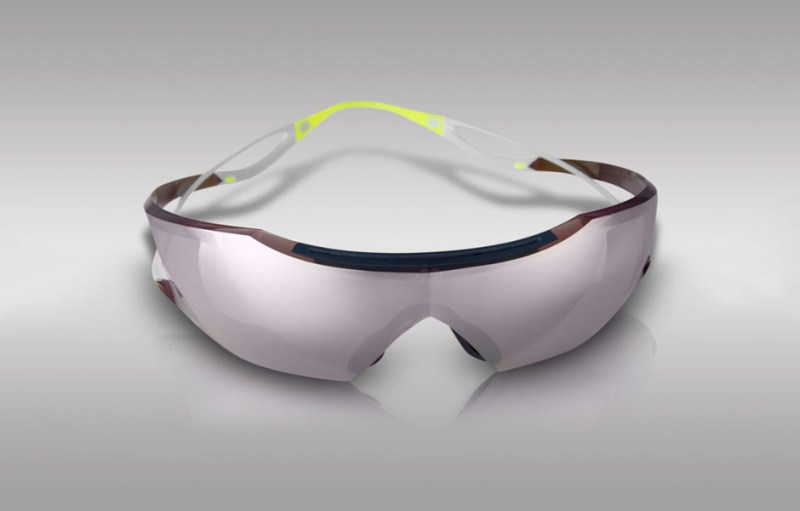 The 2016 Rio Olympics may have come to a close, but outside of the swimming pools, stadium tracks, and basketball courts, the most astonishing spectacle of this year's edition was a pair of sunglasses which featured heavily during the games. Manufactured by none other than the Beaverton, Oregon-based athletic company, Nike, the glasses in question go by the ambiguous name of The Wing while boasting little which actually looks like anything reminiscent of a wing. Odd moniker notwithstanding, perhaps its most unusual feature is the fact it intends to retail for a whopping $1,200. Despite its expensive price tag, however, Nike promises the tech relative to the shades will be worth every penny.
Common gripes associated with sunglasses — and to a further extent, athletic sunglasses — concern a spectacle's ability to remain comfortable above a wearer's ears and on the bridge of their nose. While partnering with designers from VSP Global and sunglass experts at Zeiss, Nike was able to create a pair of shades devoid of earpieces and hinges. Instead, the rare-looking sunglass boasts just one lens which wraps completely around the frame — think Star Trek's Geordi la Forge only less cyclops-futuristic. Furthermore, this continuous lens then joins with a silicone strap that rests comfortably around the wearer's head.
"When you have that strap around your head, you know it's not going to fall off your face, no matter what," said head of innovation at VSP, Leslie Muller.
All told, Nike's Wing shades weigh just .05 lbs., meaning anyone wearing these exorbitant glasses will hardly even notice they're on their head. To Nike, this is critical. Not only does it want a lightweight sunglass that all athletes will want to wear, but it aims to deliver a product that helps them be even better than they already are. Be it running a faster mile or biking a better stage, Nike Wing's lightweight, drag-resistant design is something athletes will (hopefully) desire.
Nike's main eyewear designer, Martha Moore, acknowledged how critical it was to create a pair of glasses that excelled at reducing drag. "It's about how do you break that front edge," she added. Though it seems like Nike has "reduced drag" in spades, is a $1,200 price tag too high of an entry point? Only time will tell.