Founded four years ago, Musika Frère is a New York-based menswear brand that is best known for its luxurious bespoke suits and the youth of its two founders: Aleks Musika is in his early thirties while his business partner Davidson Petit-Frère is in his late twenties. Both fans of traditional, well-made suiting, the two met on Instagram, realized they shared a passion for dapper dressing and decided to collaborate and start their brand. Their pricey suits are now worn by high-level names such as A-Rod and Kevin Hart and they've recently branched out with a ready-to-wear collection from blazers and outerwear to shirts, ties, and leather goods that they sell directly to consumers. They are well on the way to becoming a full-on luxury lifestyle brand.
The pair recently met me at their atelier in the Garment District and explained why they consider their clothes to be the Ferrari of fashion.
How did Musika Frère come about?
Musika: We met on social media. We saw each other's style and we felt that we sort of rose above other people and that's how we ended up talking. Suits are our passion, but the goal is the lifestyle brand. We wanted to make sure that we made an amazing product to start out with and put our footprint down and really get our name known for luxury and quality so we started with suits, shirts, and ties and now we are expanding into all kind of different categories and looking to launch into direct to consumer and online for lifestyle products.
When will that be?
Musika: We already have some testers online and we've already done a capsule that we tested for New Year's that did really well with dinner jackets. That was our first direct to consumer product that we did.
Petit-Frère: I think next year… We're actually going to Italy in September to do some R&D on eye-wear and we pretty much have our R&D done for the fragrance.
Musika: We'll probably do another capsule this fall/winter. And then we really hope to get a spring/summer full collection together including swimwear and the eye-wear.
How have you built your client base?
Petit-Frère: It has been all word-of-mouth and organic. We haven't done any marketing.
Musika: People are amazed that we get all of our clients on social media. We started the company at a good time when social media was really starting to kick off and because of the online visual blogs Davidson and I both had on Instagram before we even started the company, some of our clients already followed us. As soon as they saw we were launching a brand and we started the propaganda that we were launching, we kind of already had some clients lined up. We started like that. Our first client was an NBA guy who was 7 feet. We stood on a stool to measure him.

Are bespoke suits still your bread and butter?
Musika: That would be what we started with and that's what we are known for. We'll never not have that experience where a guy can come here, get measured and catered to and pick out his stuff. That's always going to be a part of our brand. But there's no mistake that the reason we started this brand is that we love fashion from A to Z. From leisurewear to swimwear to everything. So the goal is to expand and be the next lifestyle brand there is in the luxury space.
What's your aesthetic?
Petit-Frère: We like to call ourselves neo-classic. We like to reference the past, but also give our own twist and flair to how we look at things today.
Musika: There's a little bit of a New York swagger to it. The classic part of it is that we don't skimp on any details in constructing the garment whether it comes down to hand buttonholes or how we construct a shoulder to the way we tailor certain things. We always have that classic hand-done aesthetic to it but then we put our twist on it which is a little bit younger because we're a lot younger than a lot of the guys in the game.
How does the measuring experience work?
Musika: The best part is to come here especially for a first-time client. The best way to get an experience is to come here and see what the brand is about, what our aesthetic is, and to see the mannequins and the hundreds of samples that we have in the back. Plus we have thousands of swatches that we have carried for these clients. They get measured and then they come back in four weeks to try their first suit. A lot of clients already know what they want. But once we get someone's measurements and we fit them for one or two pieces they are locked in and can pick pictures off the internet.
You've thrown around the terms bespoke and made to measure. What is the difference between them?
Musika: The company I work with has a made to measure program and they will try to fit a garment on you. Say you fit into a 36R. They are going to go to that 36 pattern and match the measurements to it but that does not fix the problem of how you stand and whether you stand erect or hunched over or have one shoulder higher than the other. Everybody has a different shoulder height or one arm longer or shorter than the other. And one bicep is usually bigger than the other so these tweaks, especially structure tweaks, they can't make to the pattern. So for our bespoke program, we make a pattern just for that client, it takes three days to cut and it is based off of every single measurement of their body and how they stand. That's difference between made to measure and what we do.
But we do have ready-to-wear pieces and we can do fittings for people if they send their measurements and pictures of themselves. With all the experience that we've had, we are able to pick those differences in shoulders and almost get it to where it should be.
What has been the best part of having the brand?
Petit-Frère: We're doing what we love. We're passionate about making clothing and the best part about making clothing is making someone feel something about themselves. Guys come here and feel a certain way when they leave with a suit or a shirt or a tie. The fact that they are giving us their time and allowing us to give them our experience is fulfilling.
Musika: You always remember the first suit you get. It doesn't matter what suit it is. Whether you're six and going to church or you have your uncle's suit on for graduation. You never forget putting on your first suit, but then again, you never forget putting on a suit that's made for you and fits you perfectly. Those are two experiences you never forget and a lot of guys never experience that second one, but it's amazing to see that experience happen to people and to be there in person and see them put it on. A lot of guys never get that if they don't go to the right person.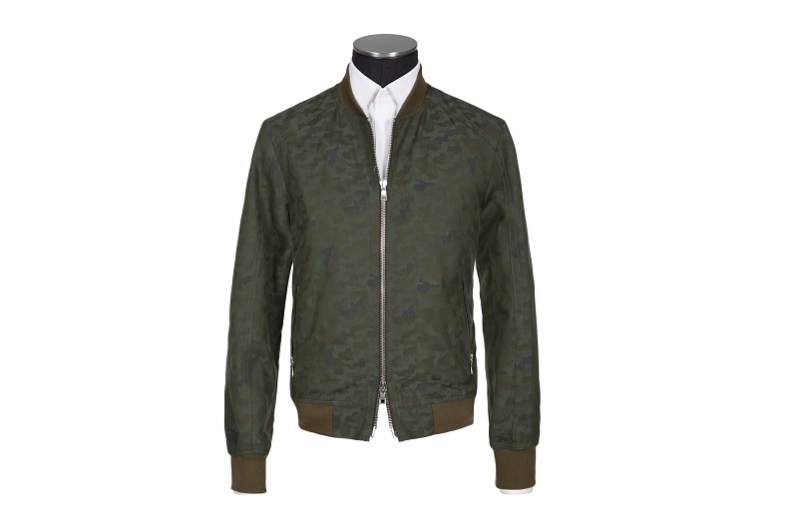 Your clothes are not inexpensive. What sets them apart?
Petit-Frère: We're like the Ferrari of cars: elite, premier.
Musika: If you open up our garment you'll see the "engine" inside. You'll see the raw materials we use and the natural materials that we use like our canvas.
Petit-Frère: Some guys are only ready now for Hondas, so we will refer them to that Honda and then you slowly work your way up as the years go by. And eventually you'll come here and you'll stay here.
Editors' Recommendations