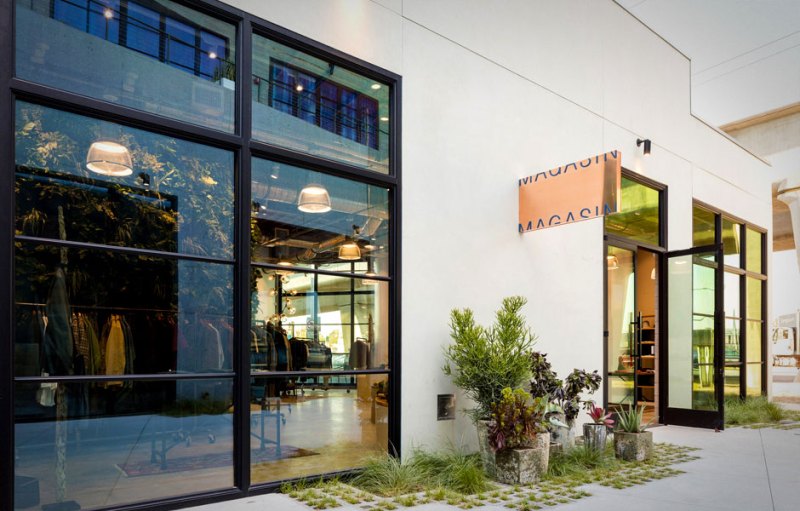 Gents in Los Angeles can now all feel like "leading men" thanks to Magasin, a specialty multibrand, men's boutique opened in March by Josh Peskowitz, the former men's fashion director at Bloomingdale's, and his business partners Christophe Desmaison and Simon Golby. Specializing in well crafted, hard-to-find brands, the Culver City shop, which is named after the French word for "store," has already developed a reputation as a highly original outpost for guys' style. Peskowitz, a favorite of menswear blogs and Instagram thanks to his own wardrobe, recently gave The Manual the story behind this new must-visit venture….
What prompted you to open Magasin?
I felt like there was an opportunity to open a store that spoke a slightly different language than the stores I have visited and worked with in my career thus far. My partners and I put all those ideas into Magasin and the first six months have been very positive.
How would you describe the overall selection and merchandise?
We focus on construction and fabric. Most of our designers come from Japan, Italy, or the United States and all are known for their craftsmanship, so we wanted to showcase what makes them special and their ability to innovate.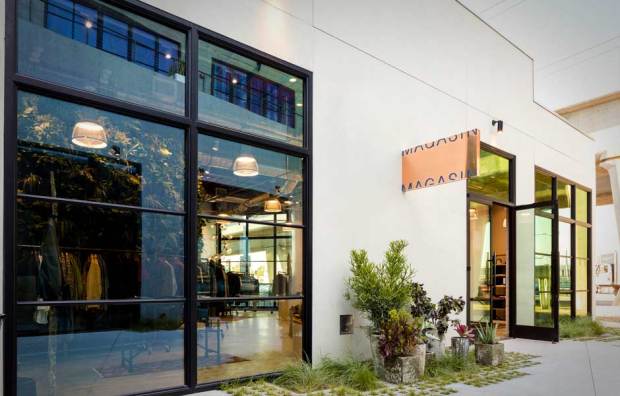 What are your current bestsellers?
Camoshita, Massimo Alba, and Engineered Garments.
Who is the Magasin customer?
Creative professionals and anyone enthusiastic about interesting clothing and accessories.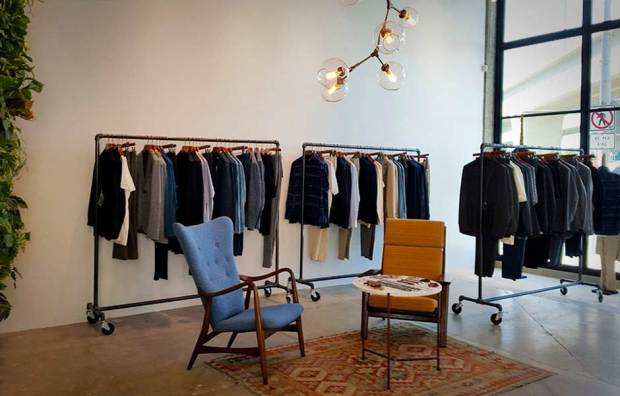 What are your picks for must-have items this fall?
Massimo Piombo mohair robe coat, ts(s) quilted short sleeve over shirt, and Giana carrot-fit cavalry twill chinos.
You don't have an online shop yet. Will you soon?
We're working on that now and will have it up and running in the next few months.
What has been the best part about running the store so far?
Meeting the people who come in and visit.
How does buying for a small men's boutique compare to being fashion director for a huge operation like Bloomingdale's?
I'm much more focused on a single vision. We're a small store so we have the luxury of buying and merchandising with an eye towards telling a specific story.
You've said that like a magazine, the shop needs to tell a story. What is currently on the "cover" and what's the main "feature" about at present?
Textural tailoring and autumn colors.
What is the price range of your merchandise?
From $40 to $3000, most things cost in the $300 range, which isn't bad considering our assortment is made in some of the world's best factories and workshops.
You are highly respected in the menswear community. What would your advice be to The Manual reader who wants to up his fashion game and feel good but who doesn't feel comfortable with out-there trends, etc.?
Fit is always most important. You can wear very non-attention grabbing clothes and if they fit perfectly you'll get all the attention you want.
Photos: Magasin, la.racked.com, vogue.com