Los Angeles-based brand Langly launched on Kickstarter four years ago when photographer Evan Lane saw a need for protective and camera bags that didn't cry out "I'm a camera bag (steal me!)" when traveling. The line quickly took off there and with fellow shutterbugs on Instagram who appreciate its assortment of rugged yet subtle and stylish bags and gear. Langly is now expanding to include outdoor apparel and accessories that are perfect for both pro and amateur lifestyle adventurers/lensmen and which are sold directly on the brand's website.
Lane recently shared a verbal snapshot of his ever-growing brand with me….
How many different bags does Langly offer?
There are five different bag styles and those come in two to three colorways each. Then we have a range of accessories: a card holder, a battery pouch, a variety of camera straps and patches and pins with branding on them.
What is the most popular bag style?
The original bag which is the Alpha Pro. It's the staple so to speak and the silhouette that everyone recognizes as our brand.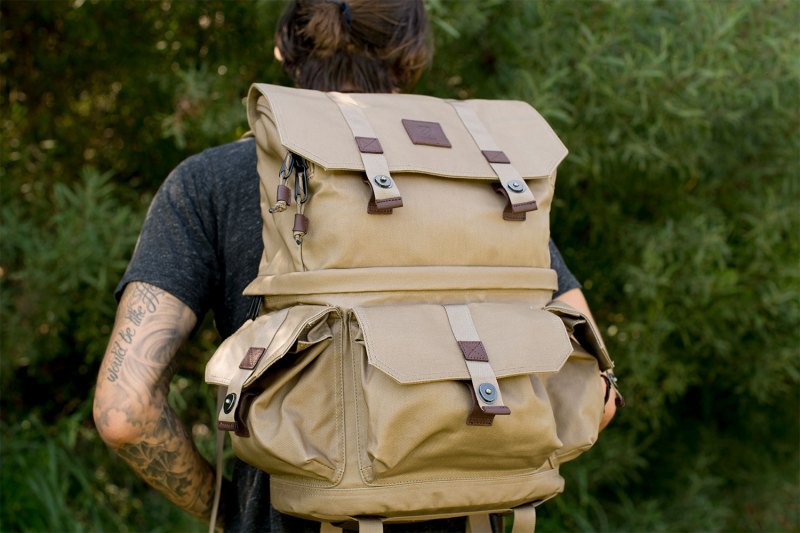 What makes the Alpha special?
I just think that the silhouette is very classic and it was the premise that started it all. That style became extremely recognizable and popular as it saturated the market and was the first bag that we made.
What materials do you use in the bags?
That bag has changed over time but all of them have a TPU coating over some type of natural fiber. Right now it's a twill on most of the bags. TPU is a thermal polyurethane that's a recyclable plastic but it has the texture and feel of leather or something kind of similar to that effect.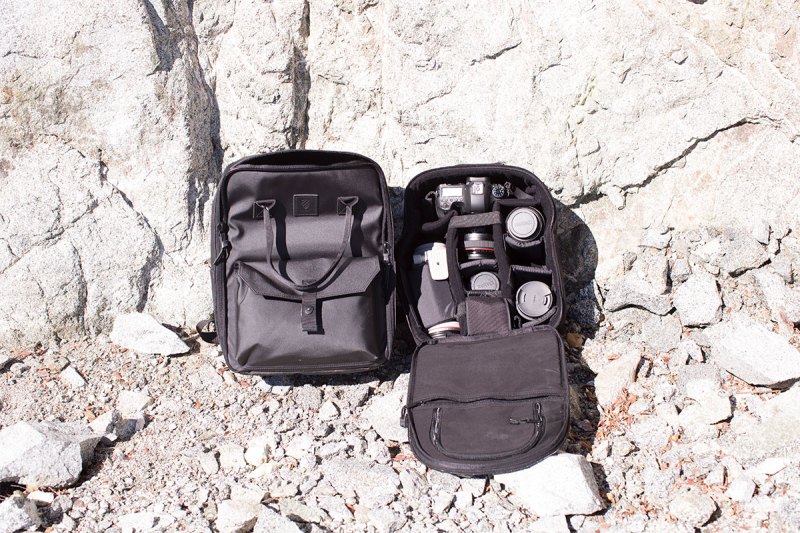 Where are bags made?
Overseas in China.
Who is the Langly customer?
The customer is an avid adventurer. They are more like the aspirational photographer. We have a few different bag types but I think that Alpha kind of caters to that part-time photographer/hobbyist. Then our Multi and the Simple carry a lot more gear so those are more aimed towards your everyday professional freelancer. All the bags are padded with EVA foam compartments.
What's next for the brand?
We're now doing clothing and outdoor apparel and other accessories like beanies and hats. We're doing a limited capsule thing right now where we're just testing the market but over the next year we are going to start going into retail and creating an entire clothing line that's pretty much non-seasonal and year-round.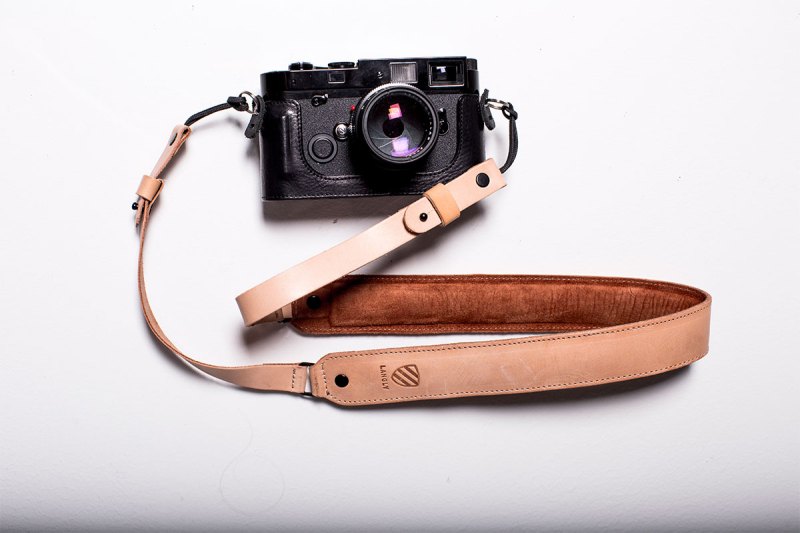 What is your favorite apparel piece from the collection?
Probably the All-Weather Zip. It's got a mesh-lined hood and it's really awesome. It stops the wind really well and it's definitely warm but it's packable and you can put it in your bag pretty easily.
Tell me about the camera straps you offer.
We have a few different types of straps. One type is made from a paracord weave that's called the cobra braid. Basically people use it in the military and stuff like that so it's a survival rope. It's 50 to 60 feet of rope but it's one single strand so it you were to undo it, it would be one giant piece of rope. Then we have a couple of leather ones that are made here in L.A. One of them is untanned leather so it ages as you use it. And the other is black nubuck which is this high quality leather. Then we also have wrist straps that are made out of climbing rope.
What is your design background?
I went to film school so I don't really have a design background. I was a photographer and that is design to me because composition and having an eye all came from photography. And then figuring out the need for the gear obviously came from being a photographer.
What has been the best thing about having the brand so far?
The best thing has been watching people use the stuff, go out into the world and all over the world, seeing it in photos and watching it just spark itself. And having something that you made being put to use. It's amazing and it's helping people. It's inspiration, basically.